CATCHING
ALICES
In a Liberian village, over 800 babies have been named in honour of the Save the Children-trained midwife who delivered them.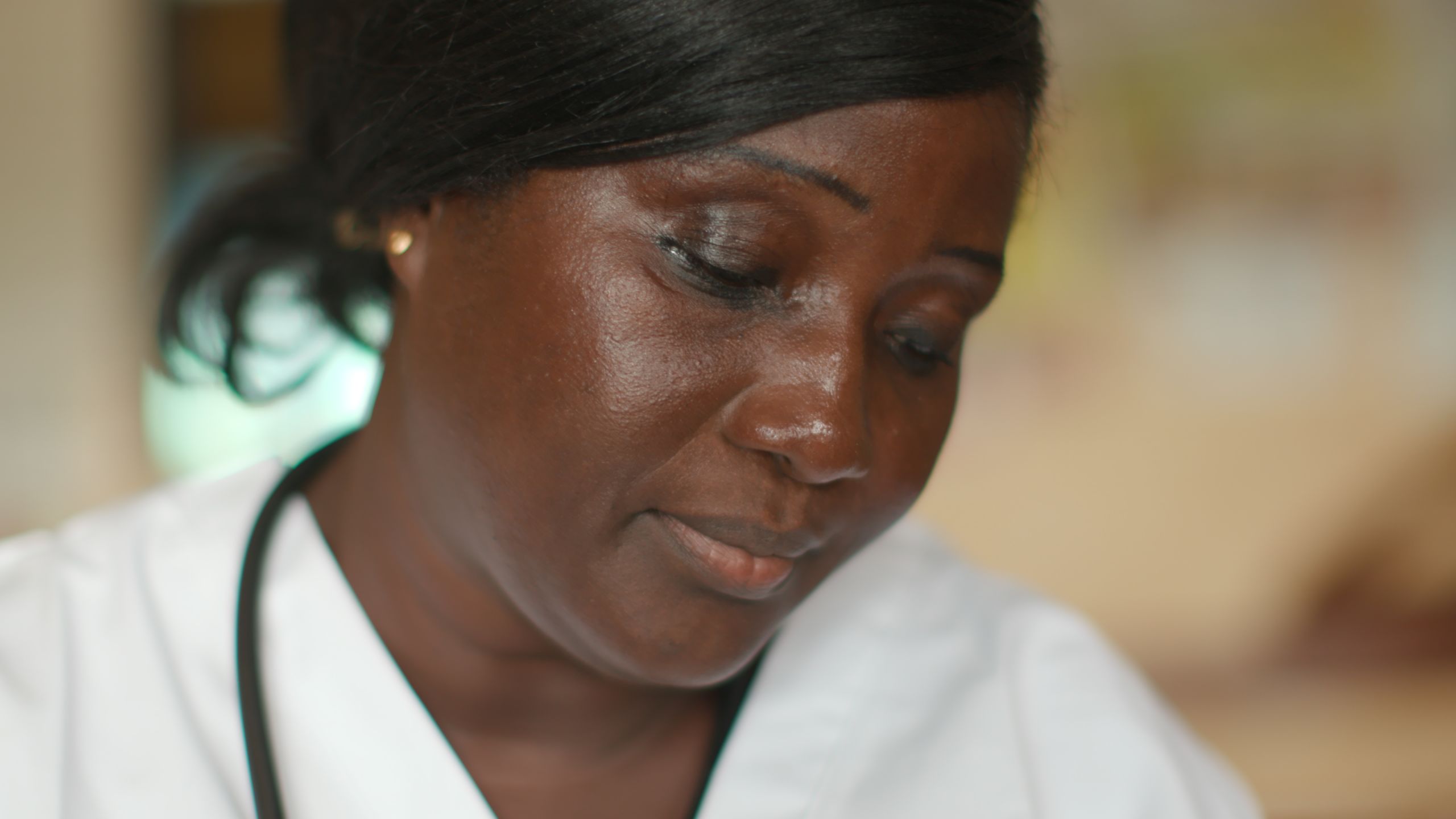 Alice's story is about love, survival and hope – and the difference one person can make...
All across White Plains, Liberia, mums are naming their children Alice. Sometimes because they want them to grow up with Alice's drive and success, sometimes because they like what the name represents. But more often than not, it's out of sheer gratitude for the support Alice gave them during pregnancy and the safe delivery of their baby girls and boys (named Alex!).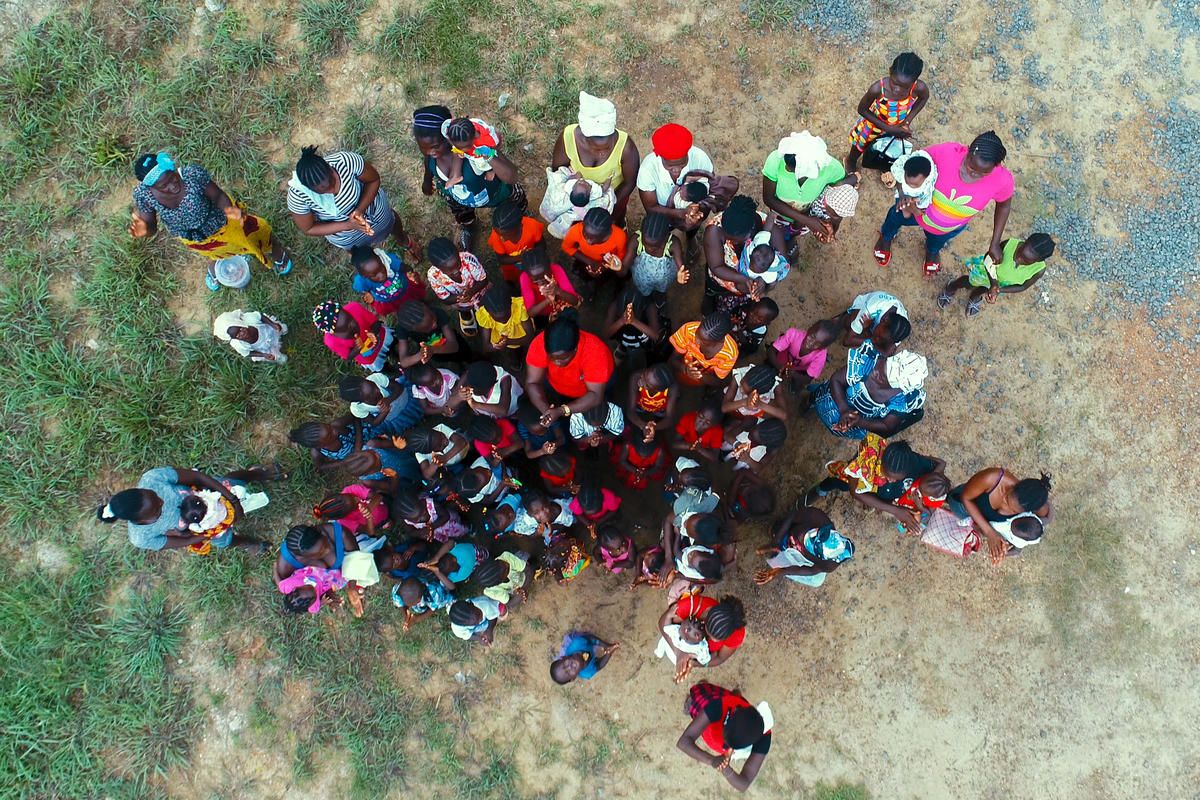 Alice stands amid a tornado of Alices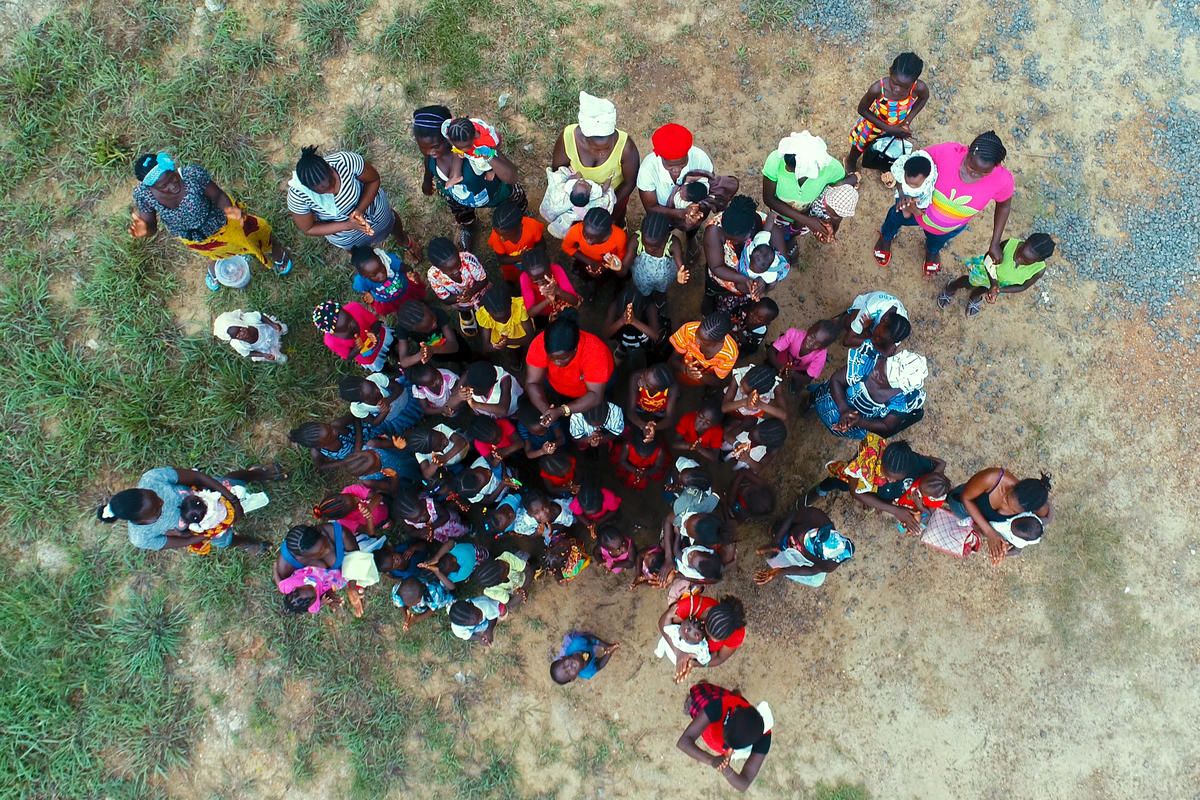 WHAT MAKES
ALICE SO
SPECIAL?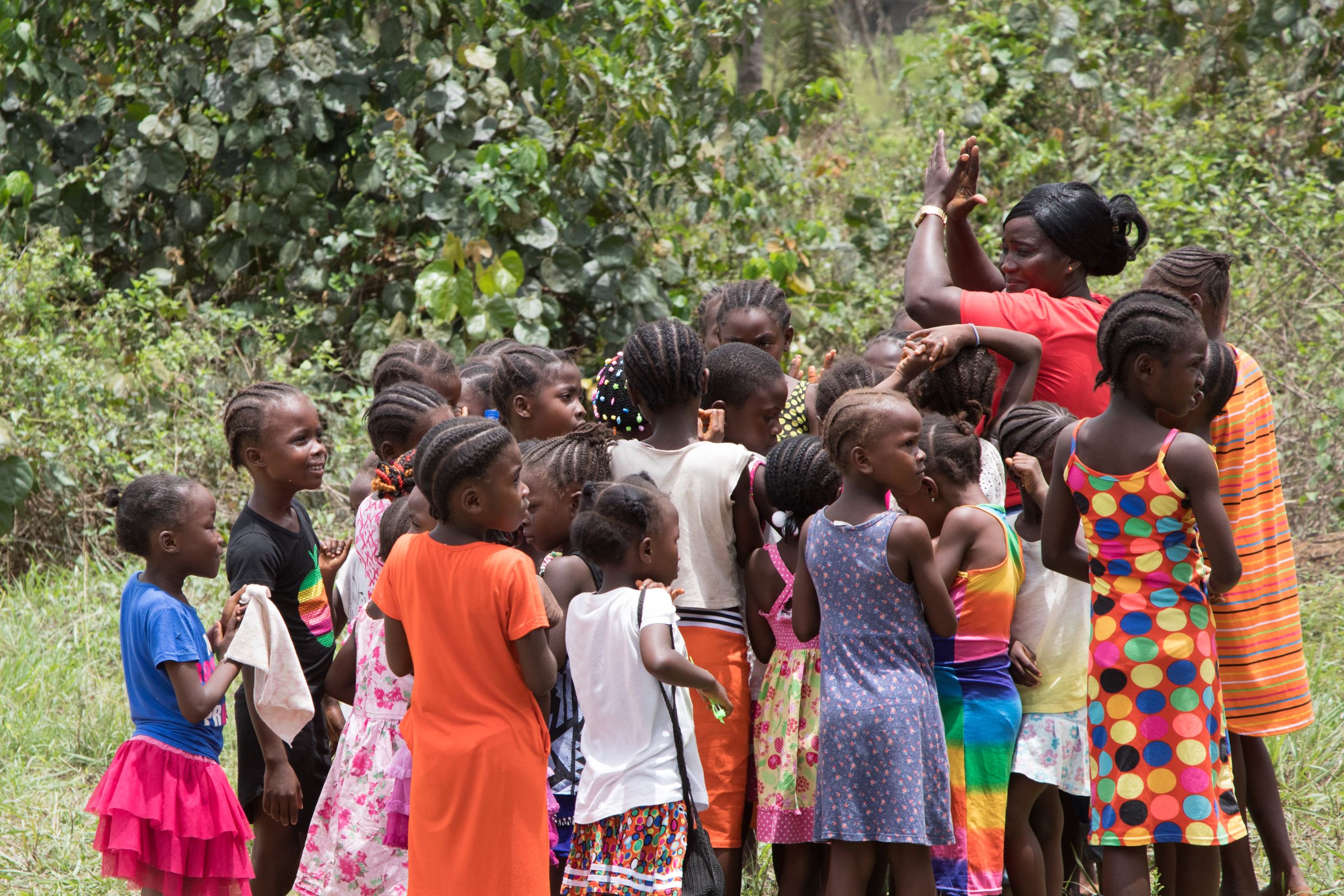 When Alice arrives at White Plains clinic and she's feeling good, she literally dances through the door.
Alice calls her job 'catching babies' and to say she loves it is an understatement. She's gone to incredible lengths to bring new life into the world.
"I used to deliver them along the road – I used to call that motorbike my mobile clinic! We called the driver 'Fresh and ready' because he was the only driver in the country who could deliver babies."
When a woman needs her care through the night, Alice sleeps at the clinic – or they'll come to her. "Sometimes women just come to my house. Last night, there was no vehicle to take her to hospital, so she had a bouncing baby boy at four o'clock this morning!"
When mothers can't reach the clinic – which, for many, is on the far side of a river – Alice goes to them on a Save the Children motorbike."That might take eight or nine hours, so I take drugs and instruments and some food with me."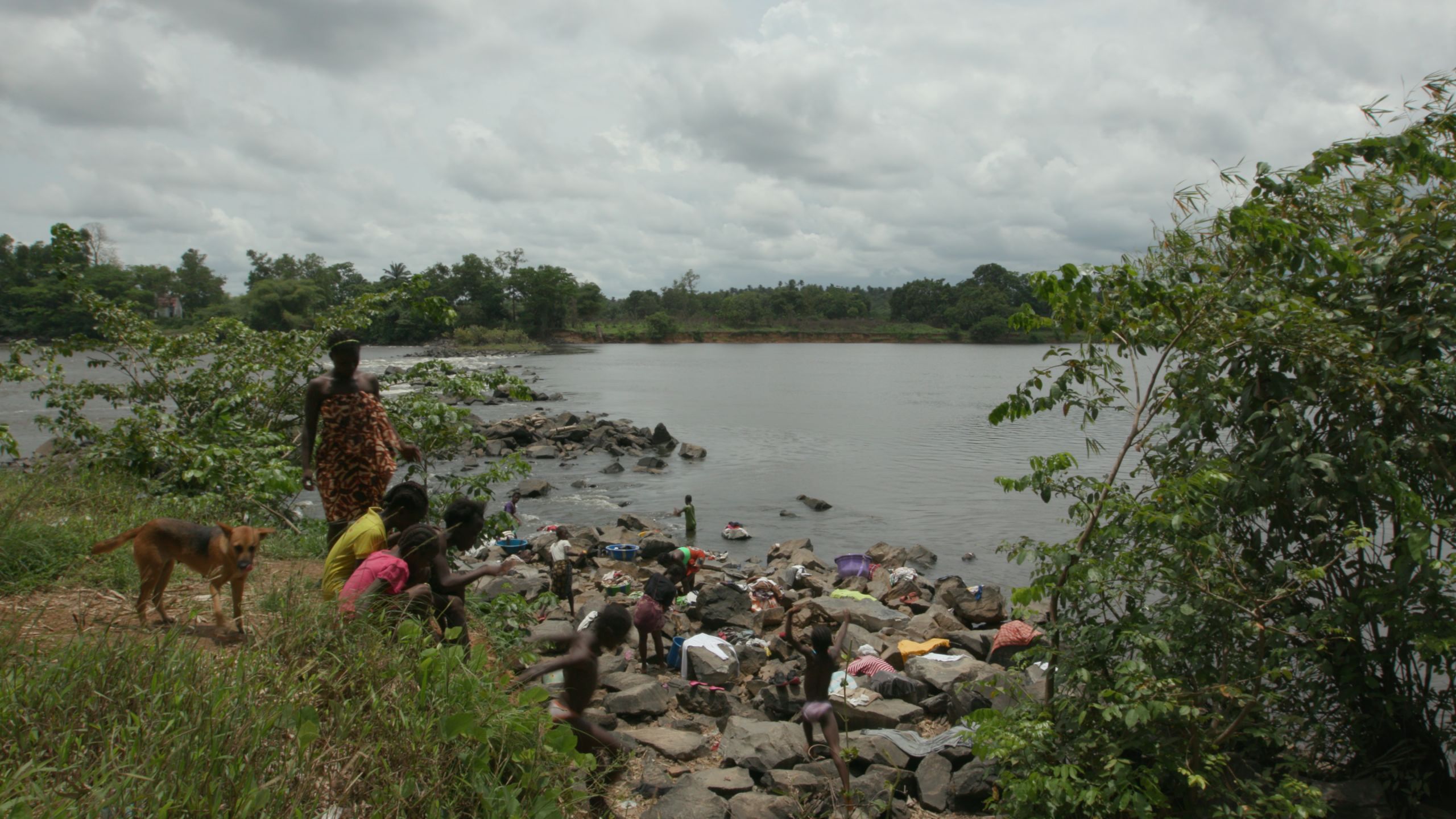 At the cramped, unlit old clinic Alice was often forced to improvise.
"I was doing deliveries with a telephone in my mouth [as a light]. Can you imagine? No light? I had a phone in my mouth, doing delivery.
"It was so terrible, no privacy, everything was exposed. You would have to try to carry the placenta past people... It was very embarrassing."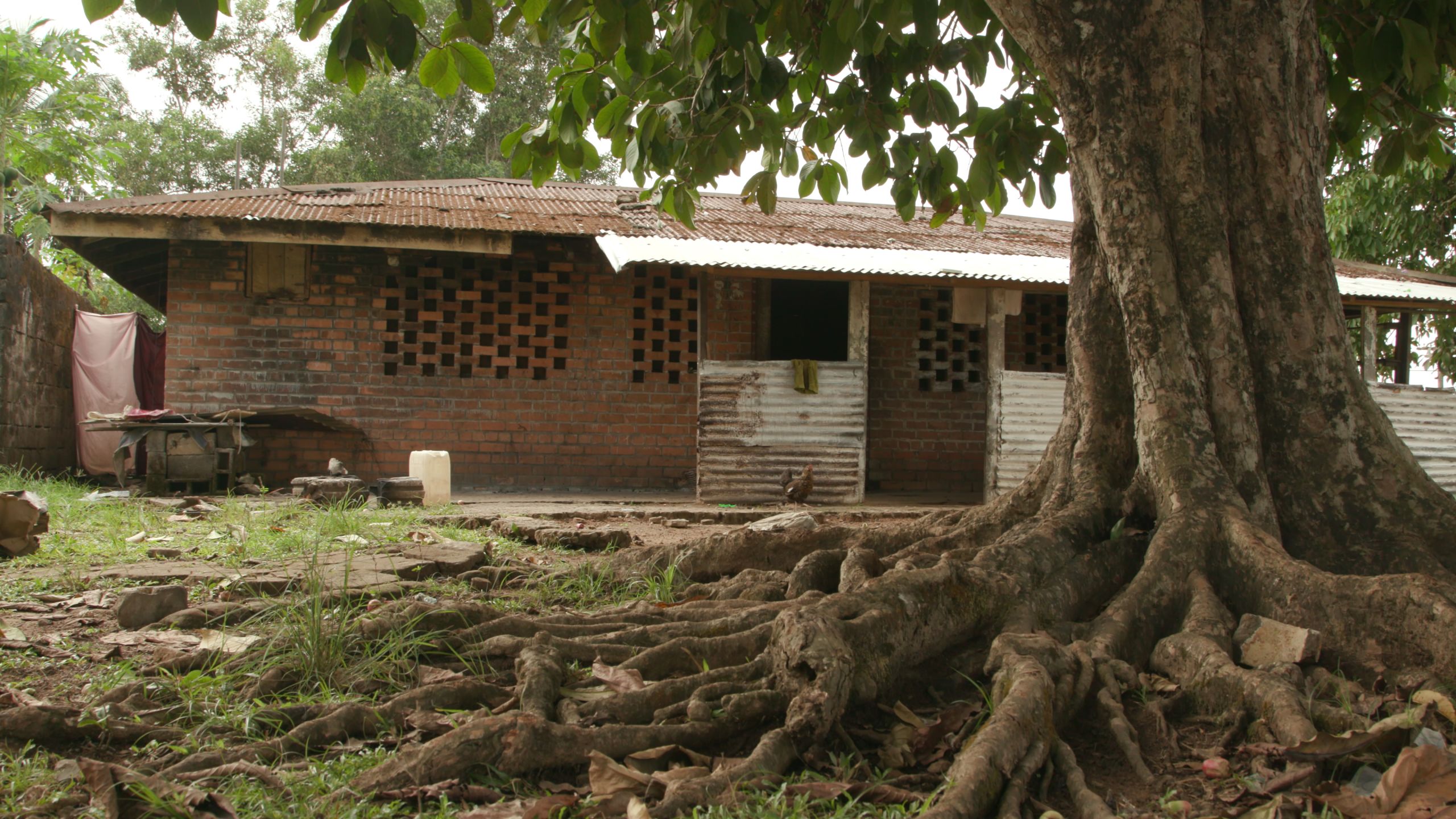 The old one-room clinic was dark, unsafe and had no privacy
Even now, there's not always enough medicine to treat patients, so Alice buys it with her own money and delivers it to their homes."I can't see the patients and not give them the drugs," says Alice. "They won't trust me anymore."
For Alice, it's a sacrifice worth making. "I feel good when a baby is born, I feel I have done something good. I have brought somebody into this world…"
"I've never lost a baby"
Alice knows how important her work is, and how to keep her patients safe. "When you're experienced, you know to look for the danger signs. When I see complications, when I see trouble coming, I refer the case, I don't allow things to go wrong. I have never lost a baby or a mother in White Plains.
"Since the clinic was built there is no danger, and there is no infection," says Alice. "The place is sterilised. Now we have privacy."
The new clinic is a bright blue building at the top of a gentle slope with several matching outhouses, some of which were built as part of the battle against Ebola. It serves 8,700 people in 36 communities, playing a vital life-saving role in a country where, in 2016, one in 15 children died before their fifth birthday.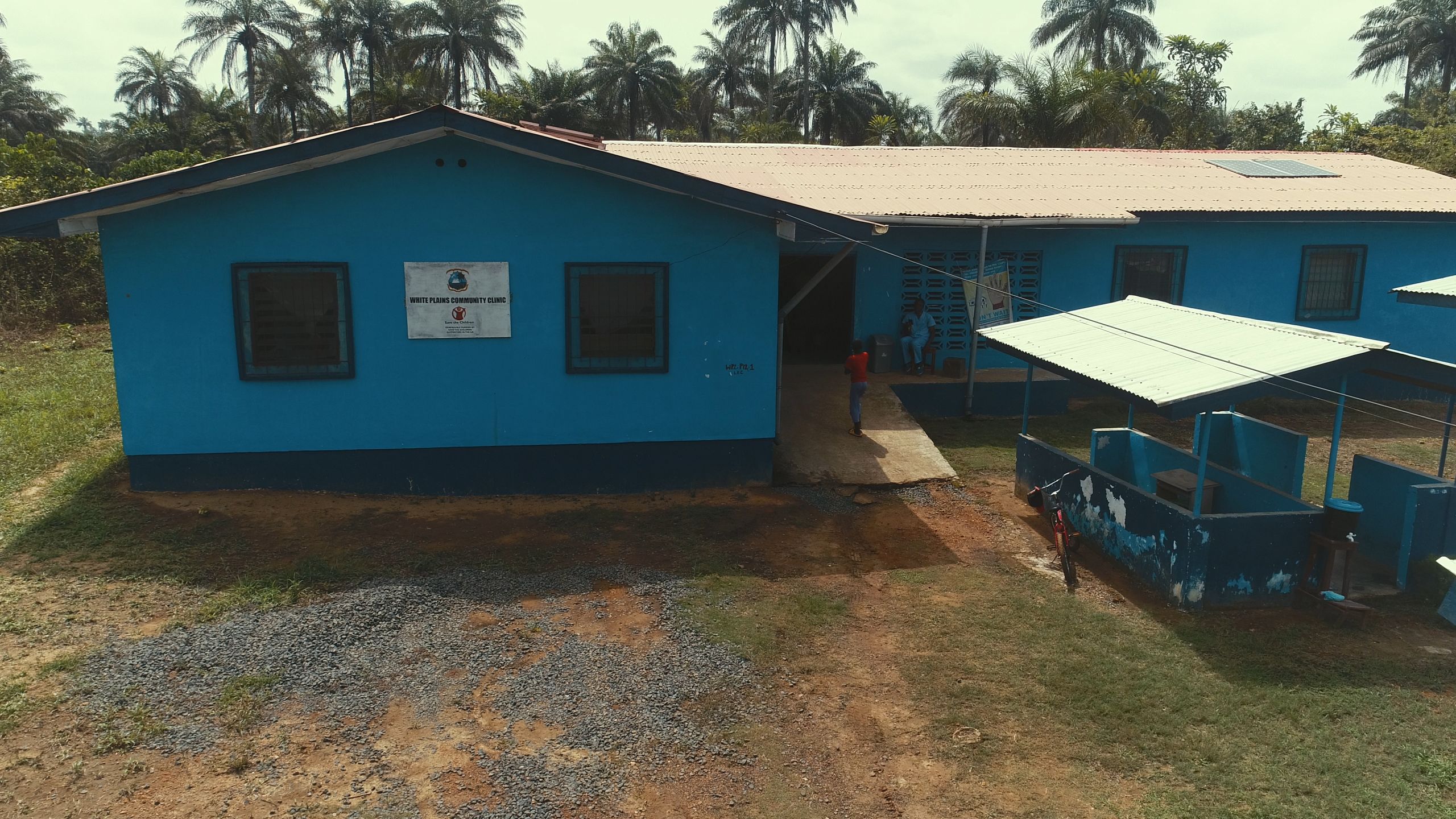 The new clinic has multiple rooms including a safe delivery room on the Maternal Child Health ward
The new Save the Children clinic is equipped with an innovative solar-powered fridge, where vaccines for killer diseases like pneumonia can be kept safe onsite. "I was so happy. It was like Christmas... because my colleagues used to walk 1 hour 20 minutes, three times a week, to go and get vaccines."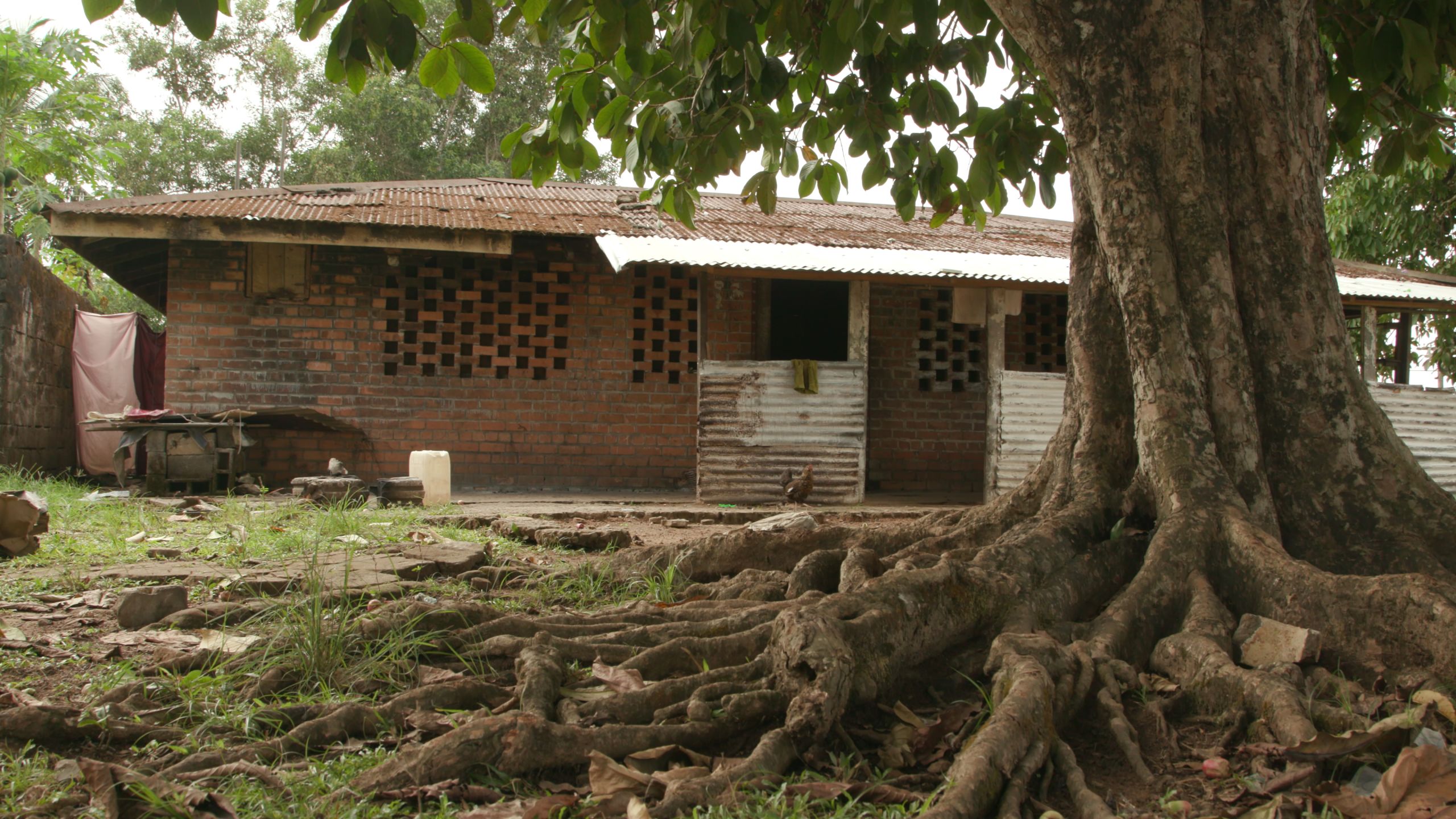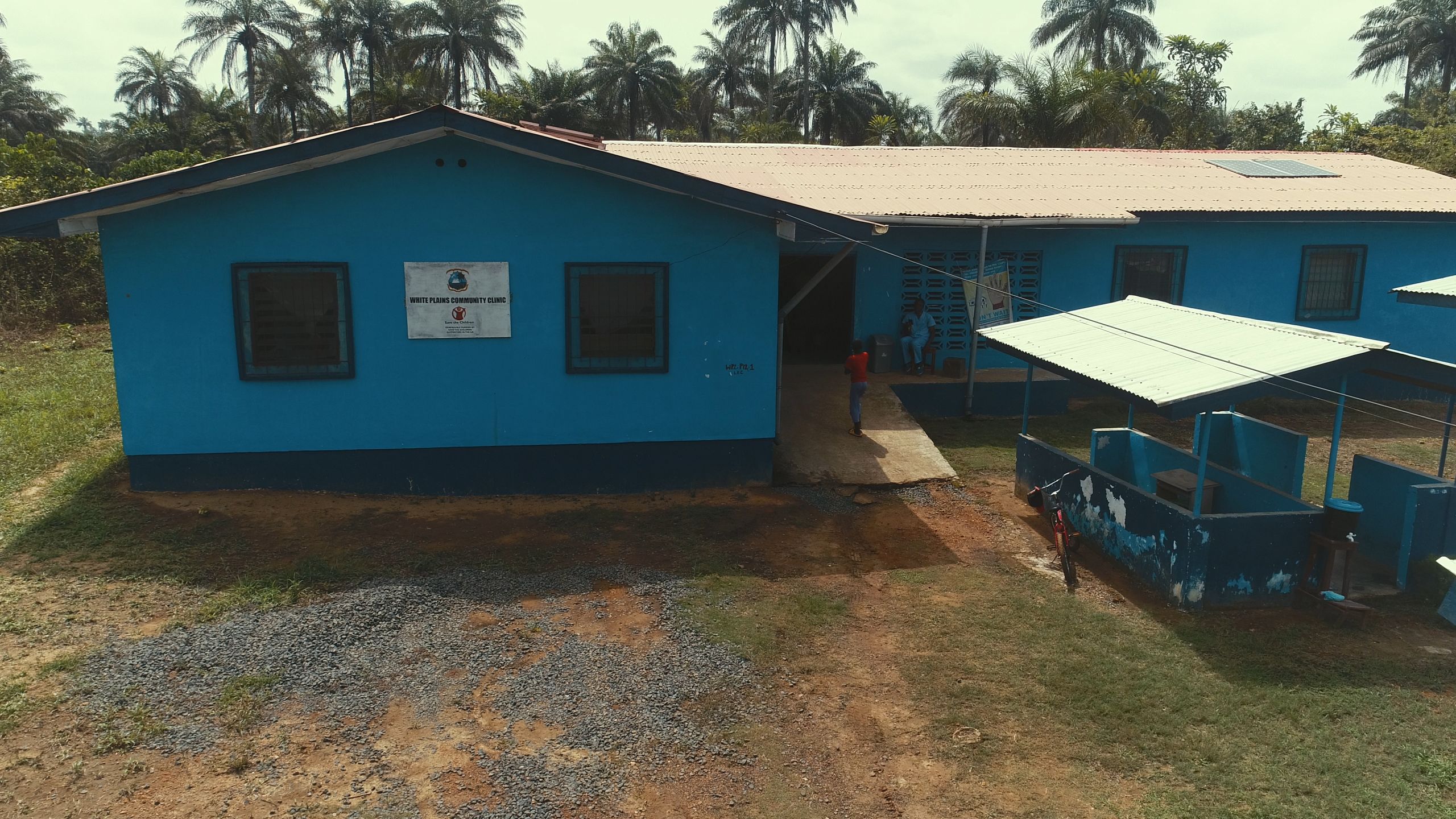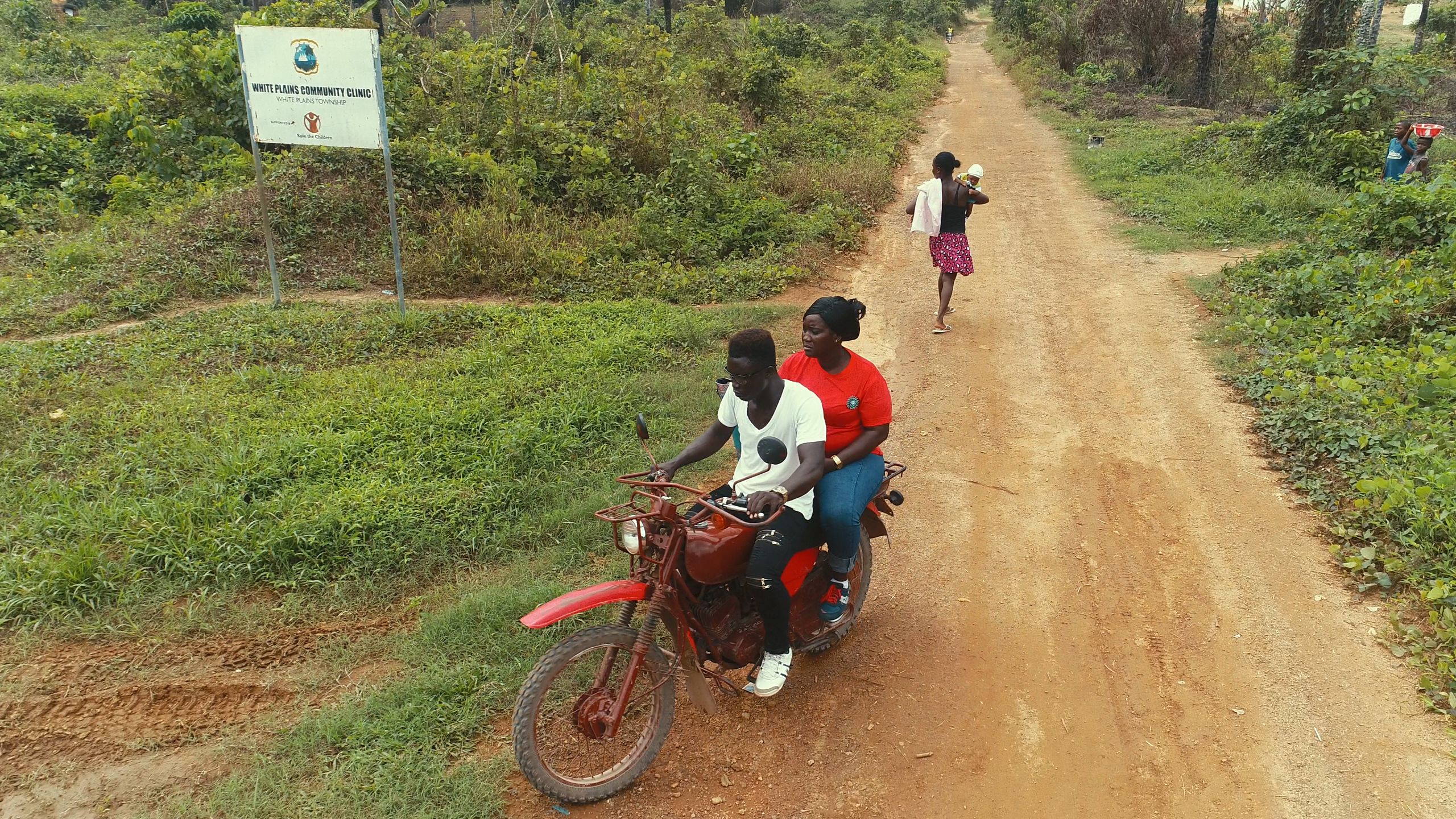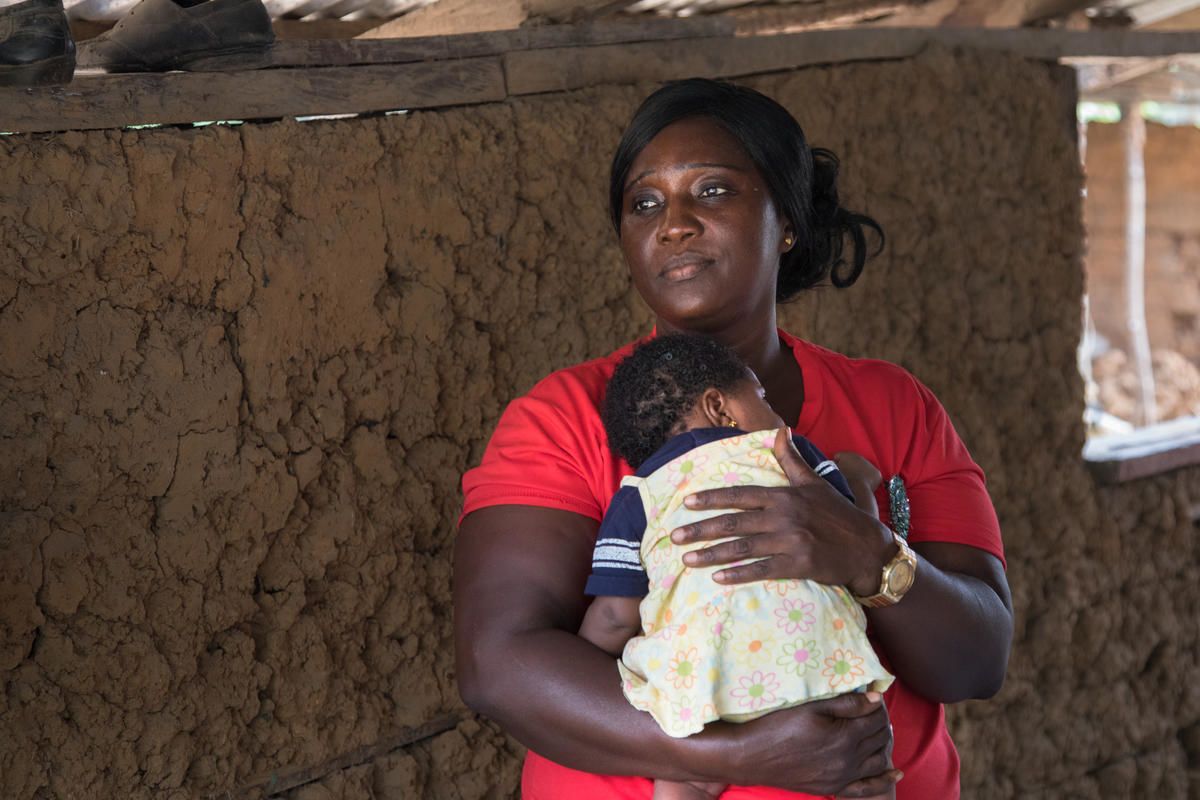 "Ebola broke plenty of things"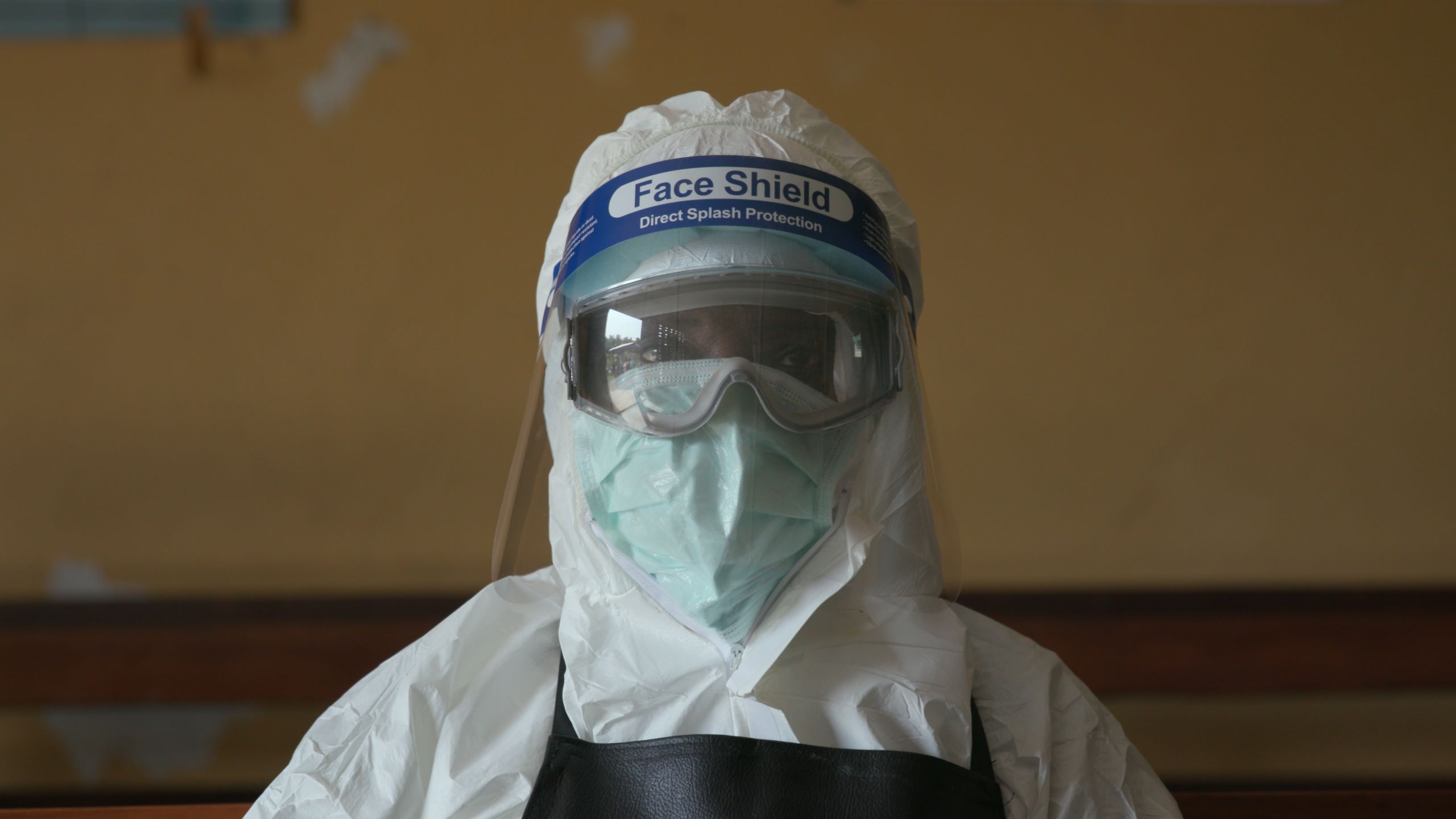 Alice in the PPE suit she wore to treat patients during the Ebola crisis
Alice in the PPE suit she wore to treat patients during the Ebola crisis
During the Ebola crisis, Alice continued to work, even though it meant she was temporarily ostracised by the community she loved.
"When Ebola came it was terrible. My neighbours were afraid of me. They never used to allow their children to come to me... Everybody was afraid of me. But when they got sick, they would come over for my help.
"When I came home from work, I used to tell my children 'don't come too close to me, just stay away from me'. Ebola broke plenty of things."
The Spacesuit
"Before you could carry on a delivery or do anything you had to put on the PPE [protective suit]. When you walked in, people said 'are you going to space?!'
"When you put it on, your body starts to itch. You sweat in there, and Africa is HOT. But you have to carry on! Oh it was terrible.
"Sometimes we could be wearing it for hours."
No touching
"Your patient would come to you, but there was no touching. It used to hurt me. You couldn't even rub your patient's back to encourage her. You'd just tell her when the time right was to push.
"You usually rub your patient's back, play with their hair, give them TLC, but we couldn't do any of that."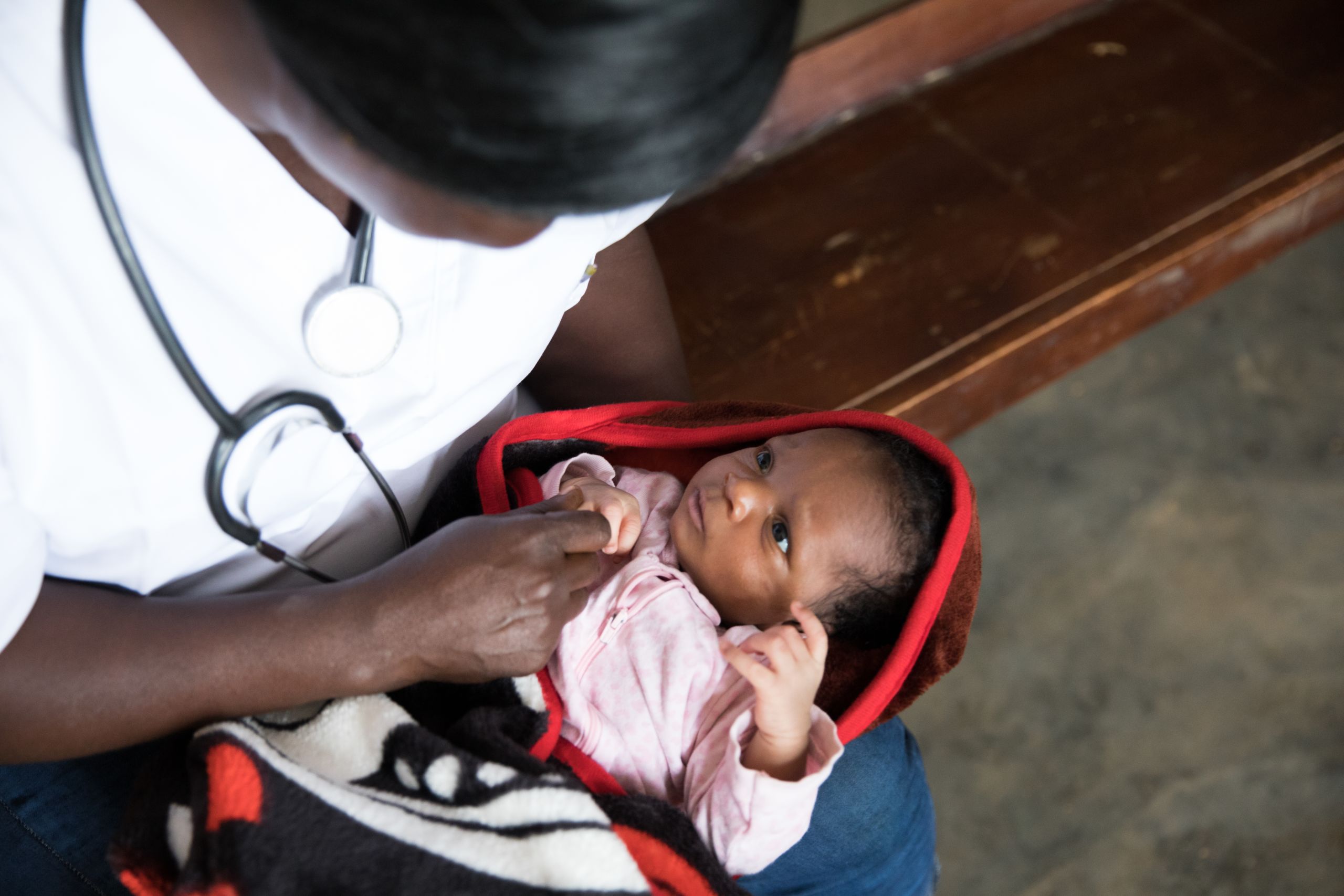 Alice with 18-day-old baby Alex – the name grateful mothers give their baby boys!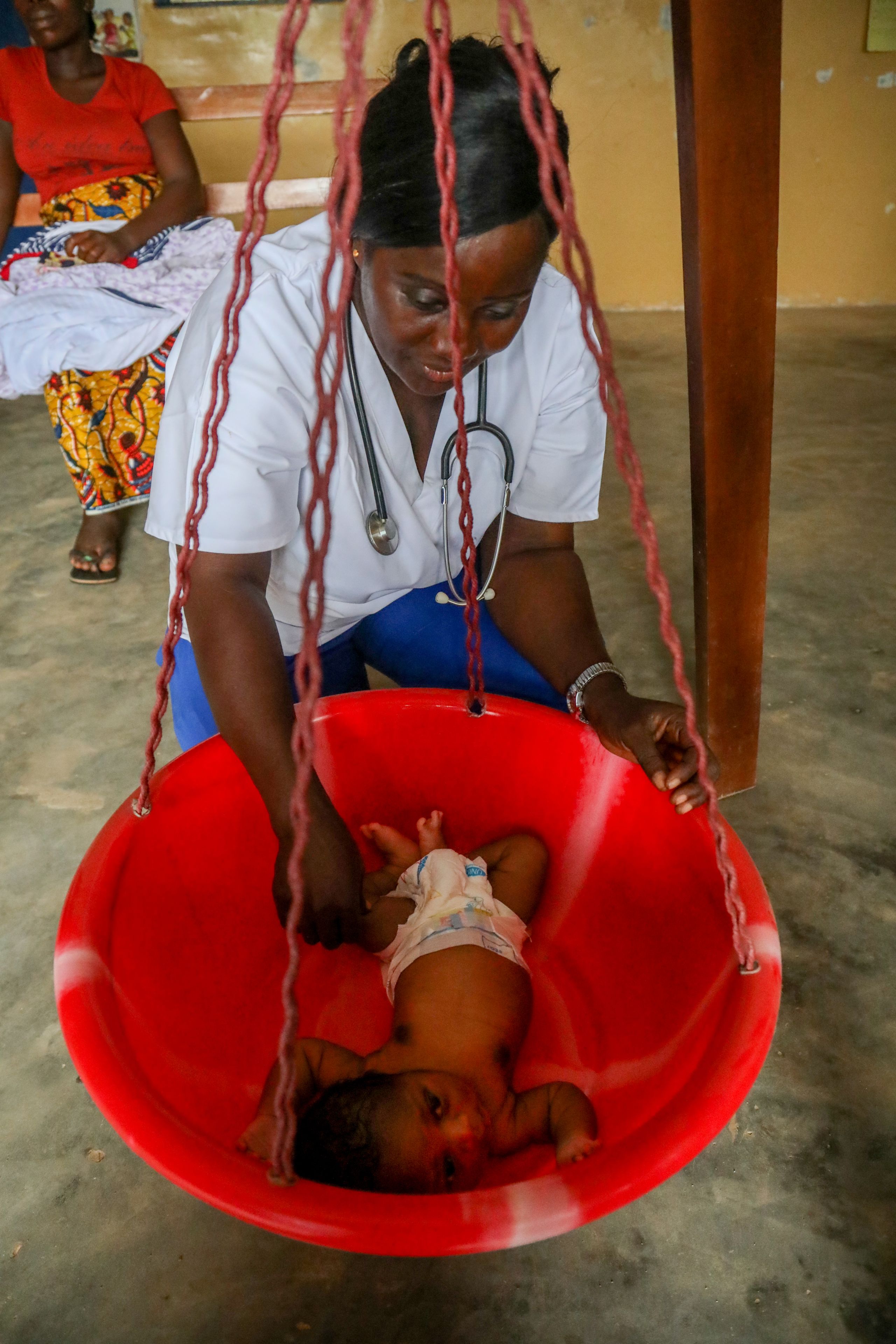 Alice weighing two-day-old Alex – who was also named in her honour!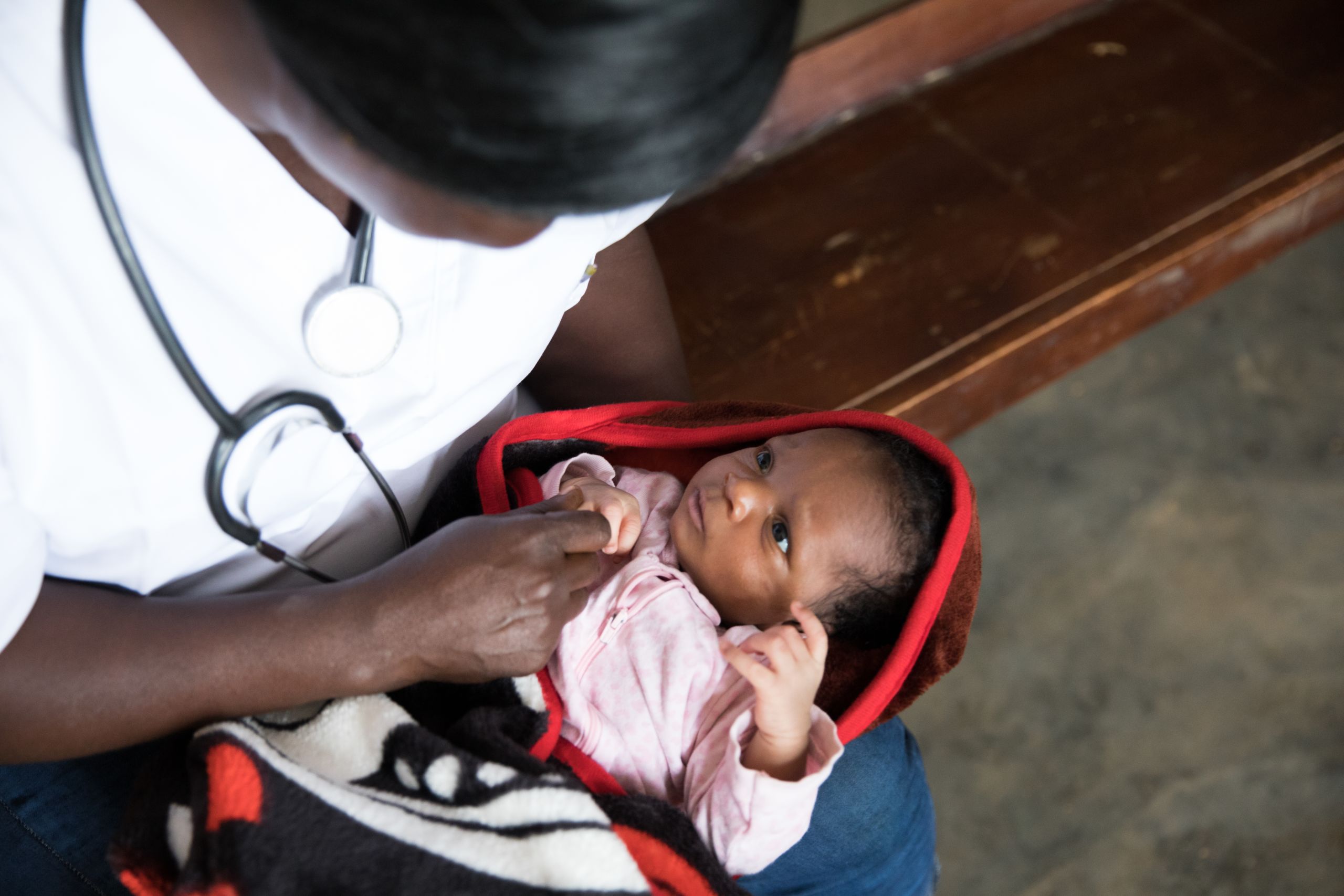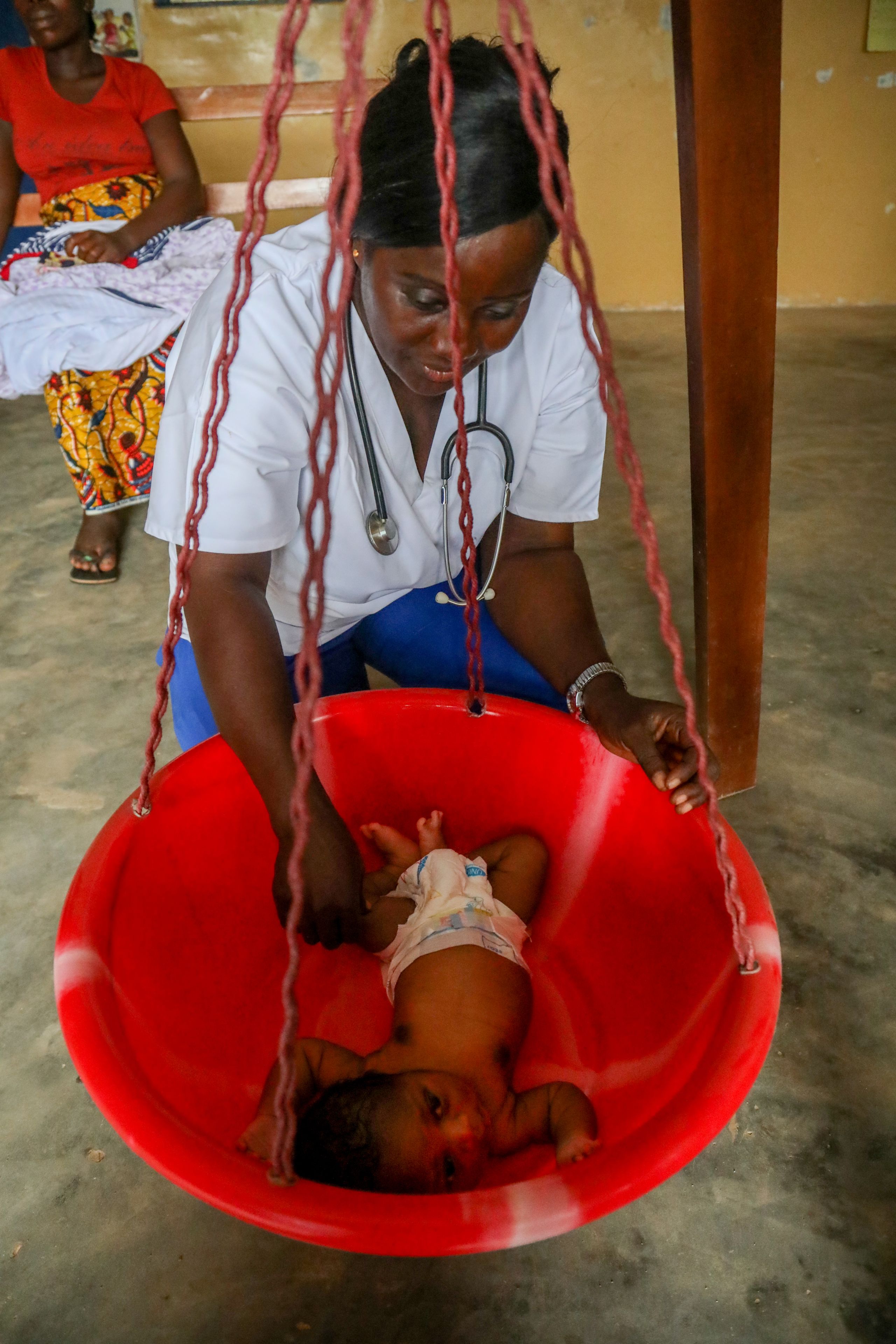 THE MAKING
OF ALICE
The early experiences that shaped Alice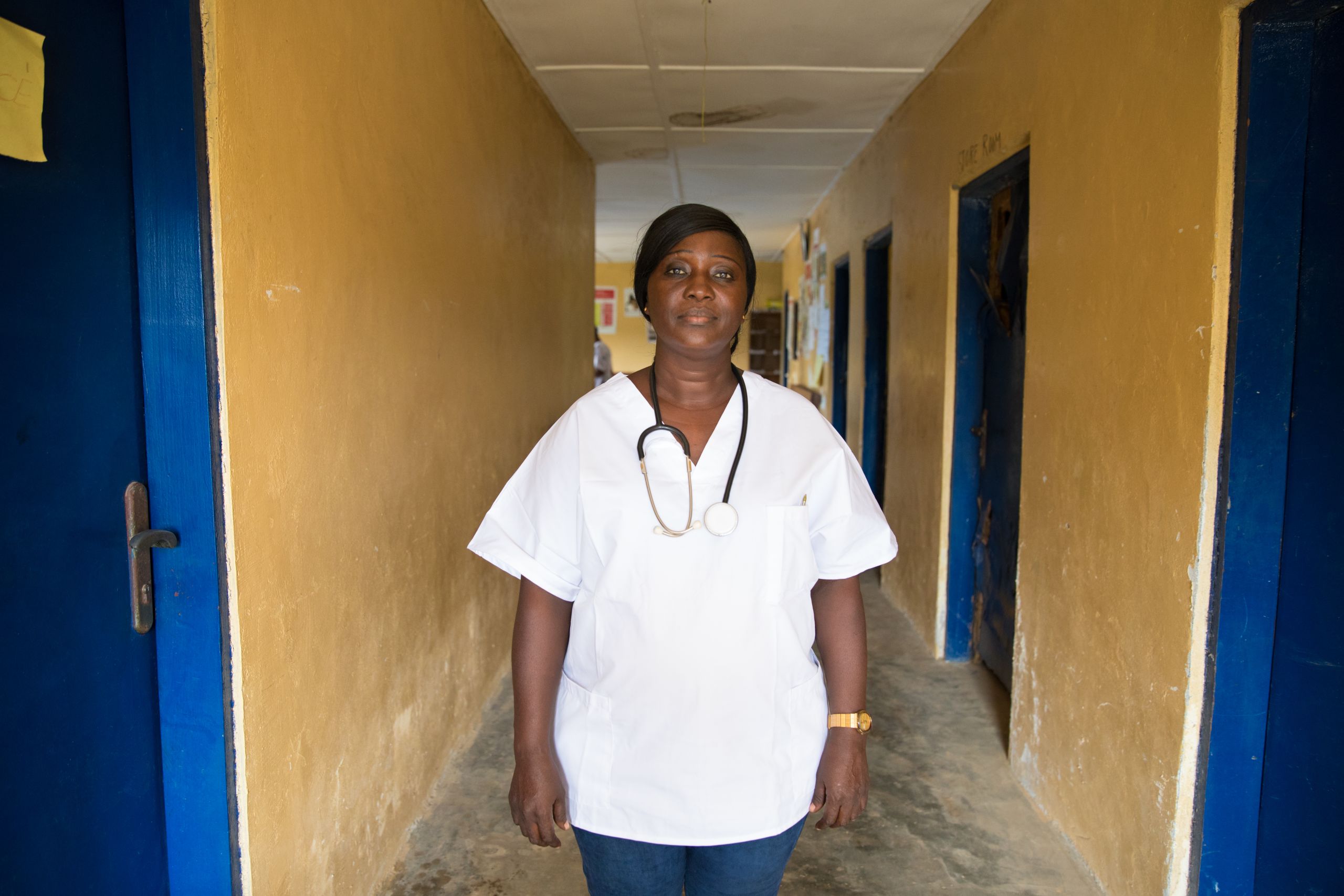 "My mother didn't want me"
For someone who became one of the busiest midwives in Liberia, Alice's own arrival into the world was as traumatic as any of the deliveries in her 28-year career. Alice and her mum, Sarah, explain:

"Whenever my friends got sick, I would carry them to the hospital. In my sleep I would be doing deliveries and caring for the sick. My mother said: 'Alice has a passion to go into nursing, so I shall send her to nursing school.' So she did."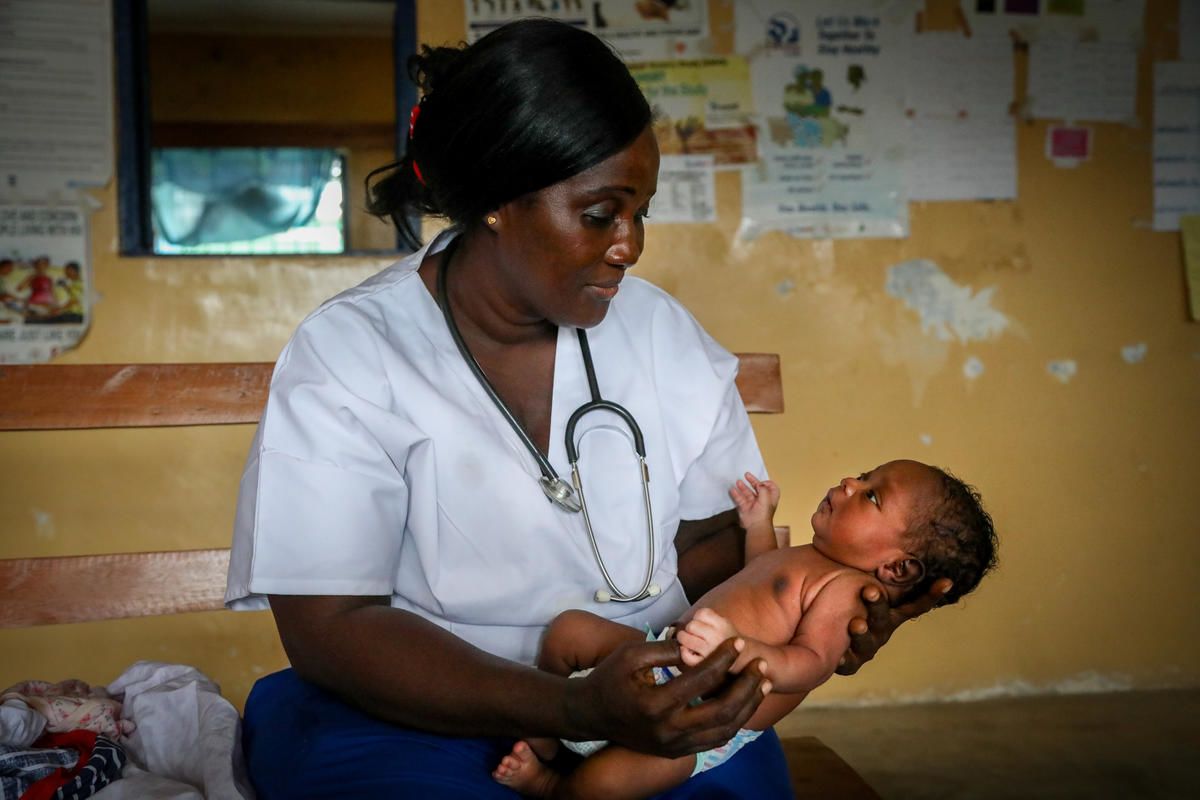 Becoming a midwife and a mum
"I was young when I had Alice," explains Sarah, who's now a teacher. "So I did not want them to repeat after me, I wanted her to go further in life."
When Alice became pregnant aged 18 and had to drop out of medical training, her mum barely spoke to her for months.
But after Alice had her son, Romeo, her mum began to soften. "She started showing me love and she encouraged me to go back to school." Joe Tommy, Romeo's father, later became her husband – and the love of her life.
Sneaking onto the labour ward
Alice was assigned to the children's ward, but started sneaking over to obstetrics to watch the deliveries.
"One staff member always saw me, and she told her colleagues: 'That girl wants to be on this side.' And so they moved me. I was so happy! I started doing deliveries."
In at the deep end
Shortly before Alice graduated, Liberia's civil war began. Alice was thrown in at the deep end. Not yet qualified, she delivered a baby by the side of the road while being threatened by a soldier at gunpoint, as Alice explains...
Alice was being tested... but nothing was going to stop her becoming a midwife!
"Life is how you make it. You make it hard, it gets harder. You make it easy, it gets easier. I don't have money, but I have good relationships."
Alice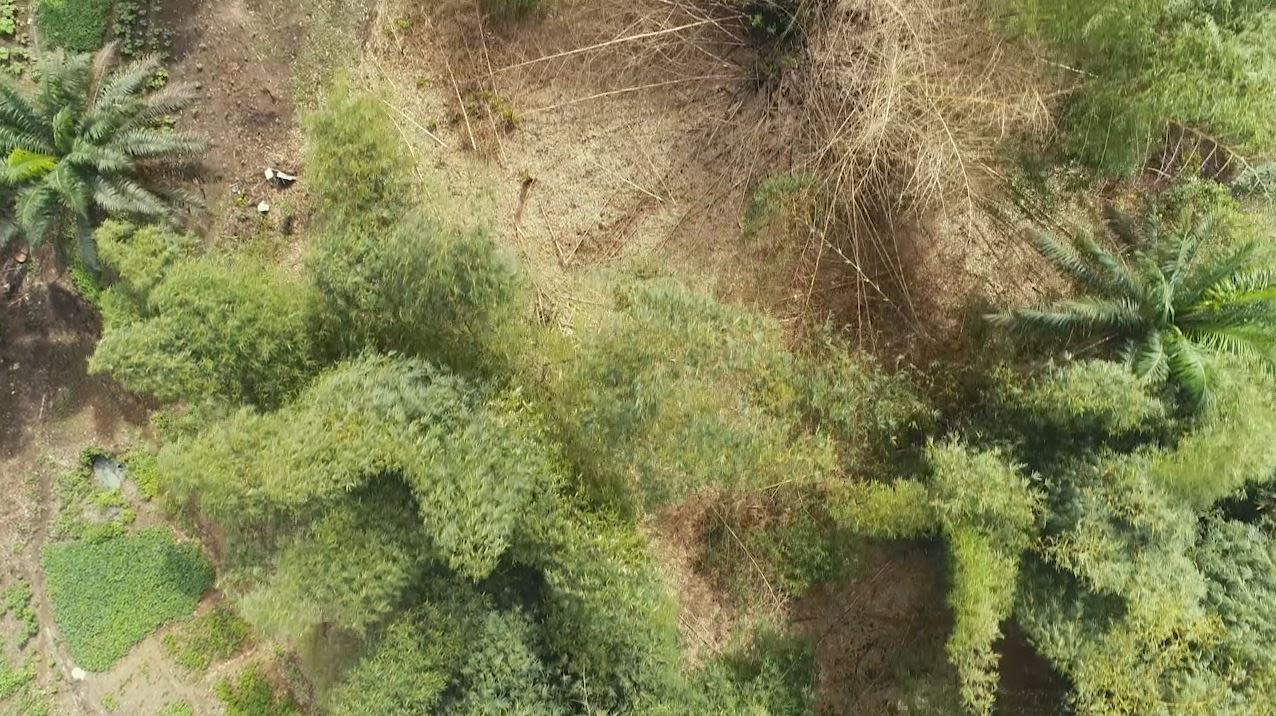 "Even now,
I still miss him"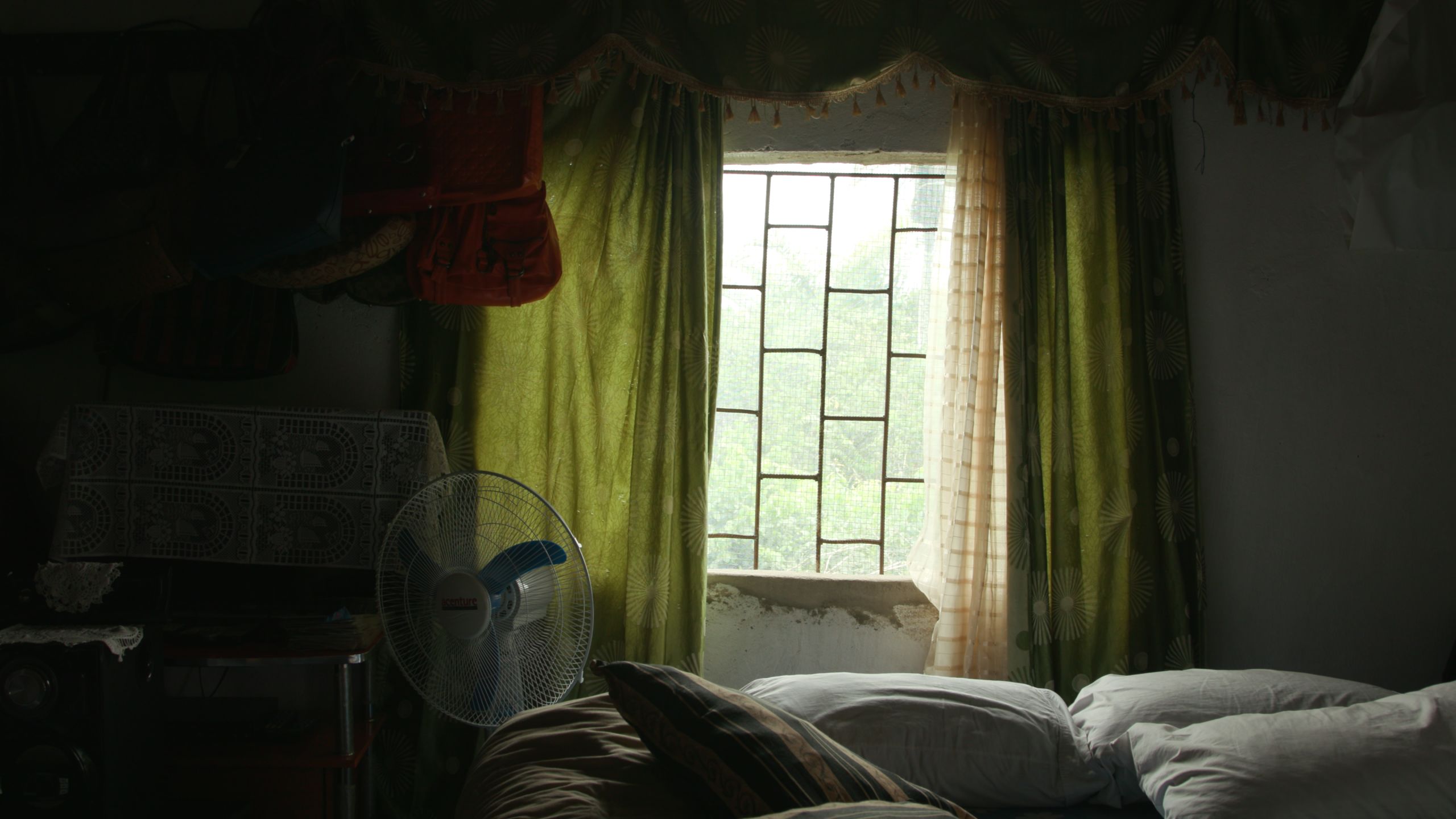 Alice talks about the time she met her husband, Joe Thomas: "He was looking at my butt! He said, 'Oow, I like this woman, she's got an African shape!'"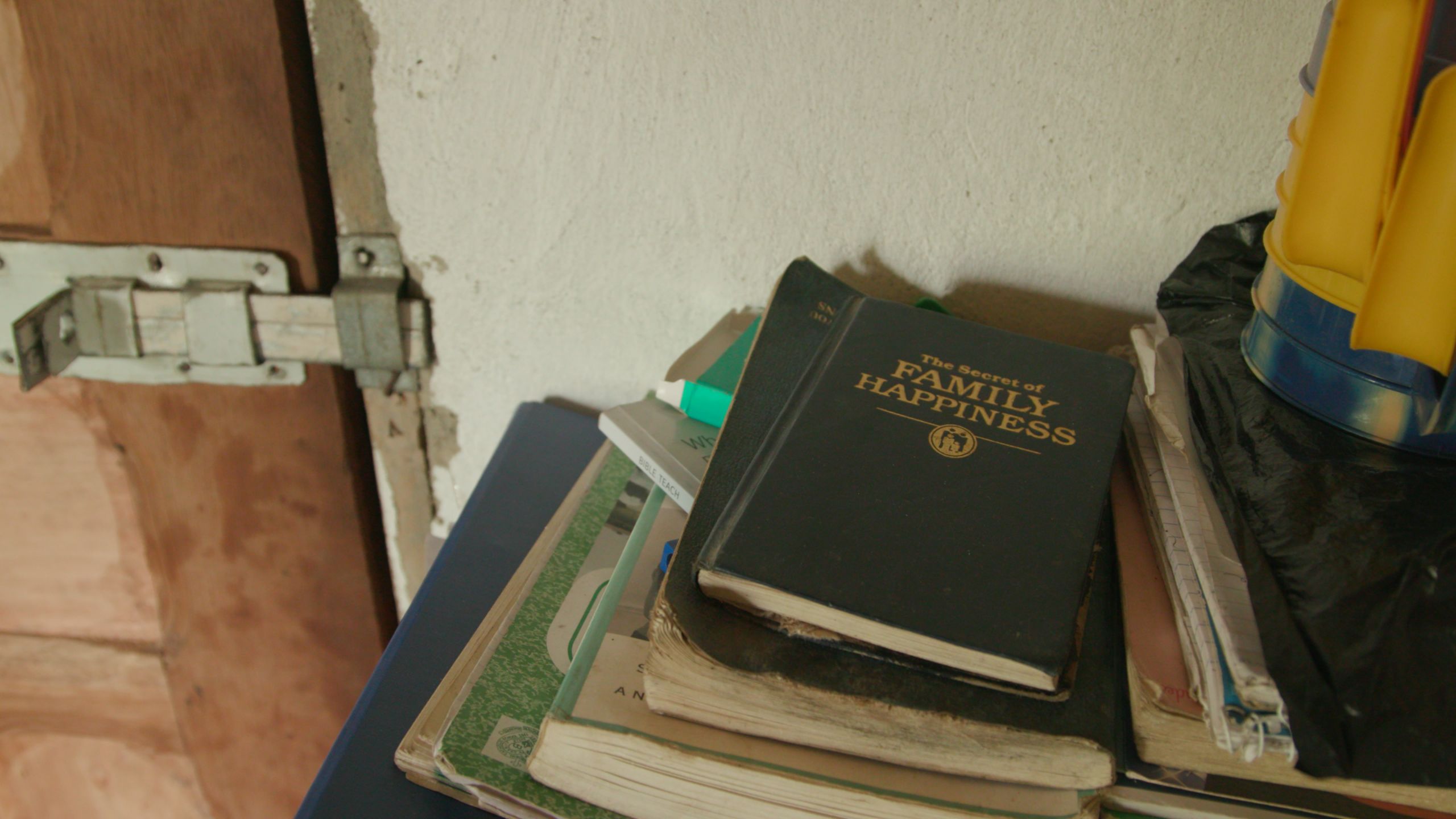 Alice laughs as she remembers asking him later why he was looking at her like that. "He said: 'Because I love you. Do you love me?'. And I said 'No!'"
They married after they had Romeo, and went on to have two more children together. Then Joe Thomas died suddenly of an illness that resulted in organ failure.
"Even now, I'm still missing him. He was a nice man, amazing."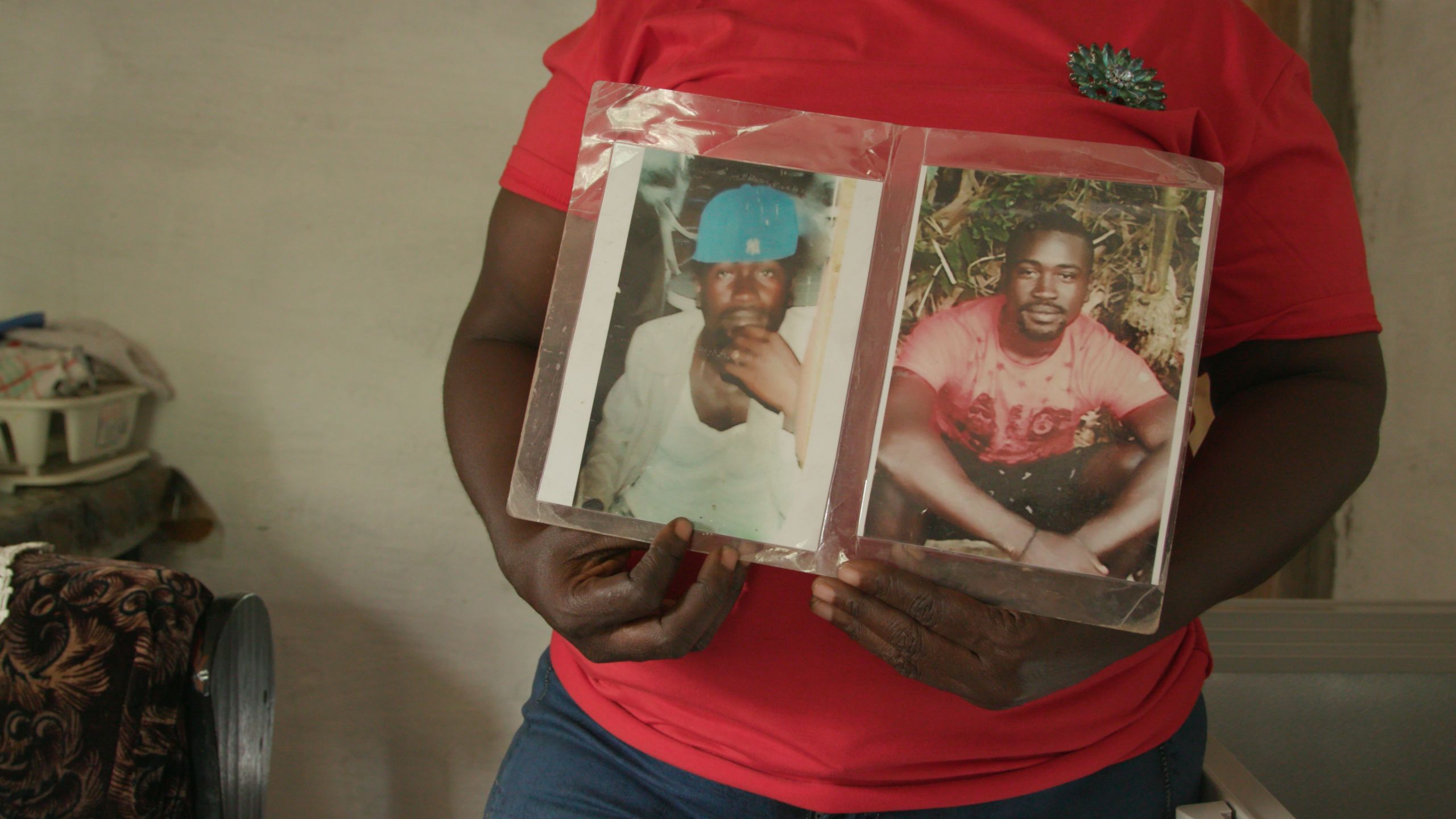 In 2015, Alice's son Romeo died in a motorbike accident. He was 27.
"I really used to love Romeo. I miss him a whole lot. He gave me some tough times but we were close, we used to talk."
When Romeo died he left behind two small children: Crohee, 10, and another Alice, who is four. Alice had to tell her grandson his father had died when he was just four. "He said: 'Where's my Daddy?' My stomach contracted and I crumbled."
Her mother, Sarah, said: "She went through a lot. I was worried, because it was too much for her. But at the same time she was still going to work, with all her strength. Some people would break down. She was still working."
"I can't leave them"
Catching babies is Alice's way of supporting a community that's struggling to find its feet.
She never wants to stop – she's turned down promotions to stay in the delivery room.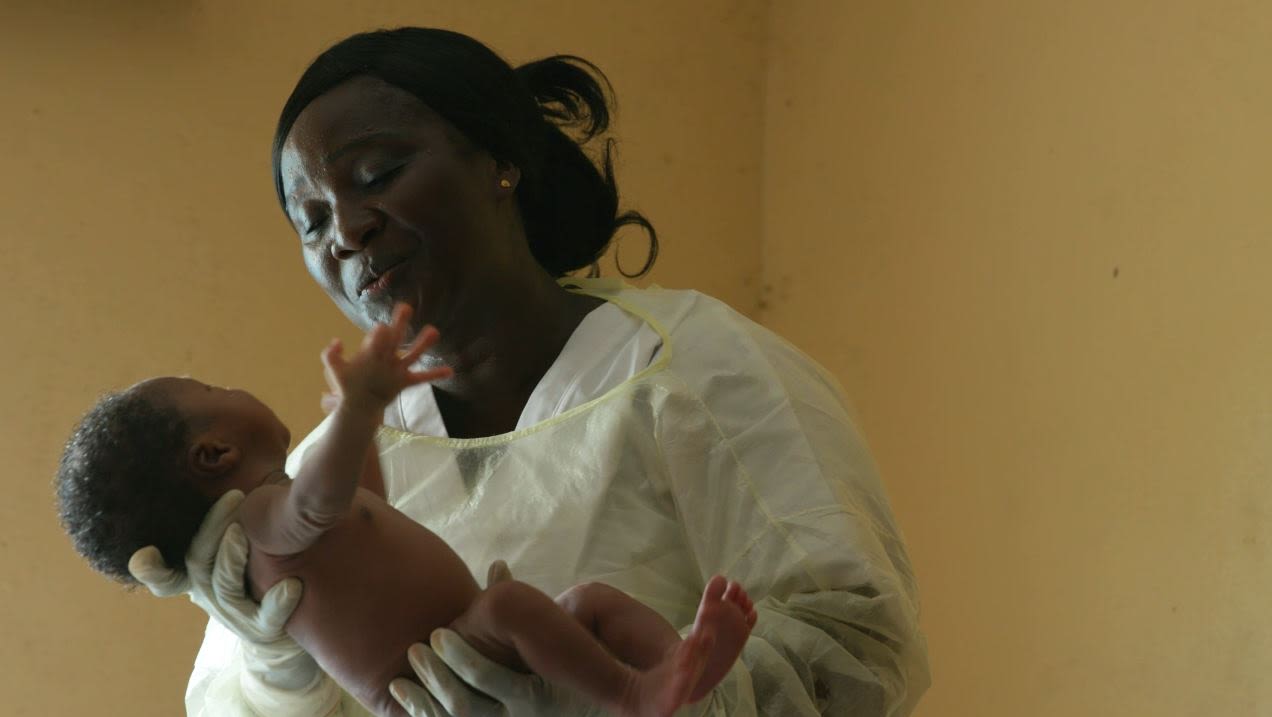 "If I don't do delivery I don't feel good. If I don't play with blood I feel I have done nothing. So it's just part of me."
"I'm the officer in charge now, but I know where I came from. I came from the delivery room… a lot of people rely on me. So if I leave them and work in an office, what will I achieve?"
For Alice, being a good midwife means building a good relationship with her patients.
"I joke with [mothers]: 'when you frown your baby will be ugly, so I would like you to smile' and they give me a smile!"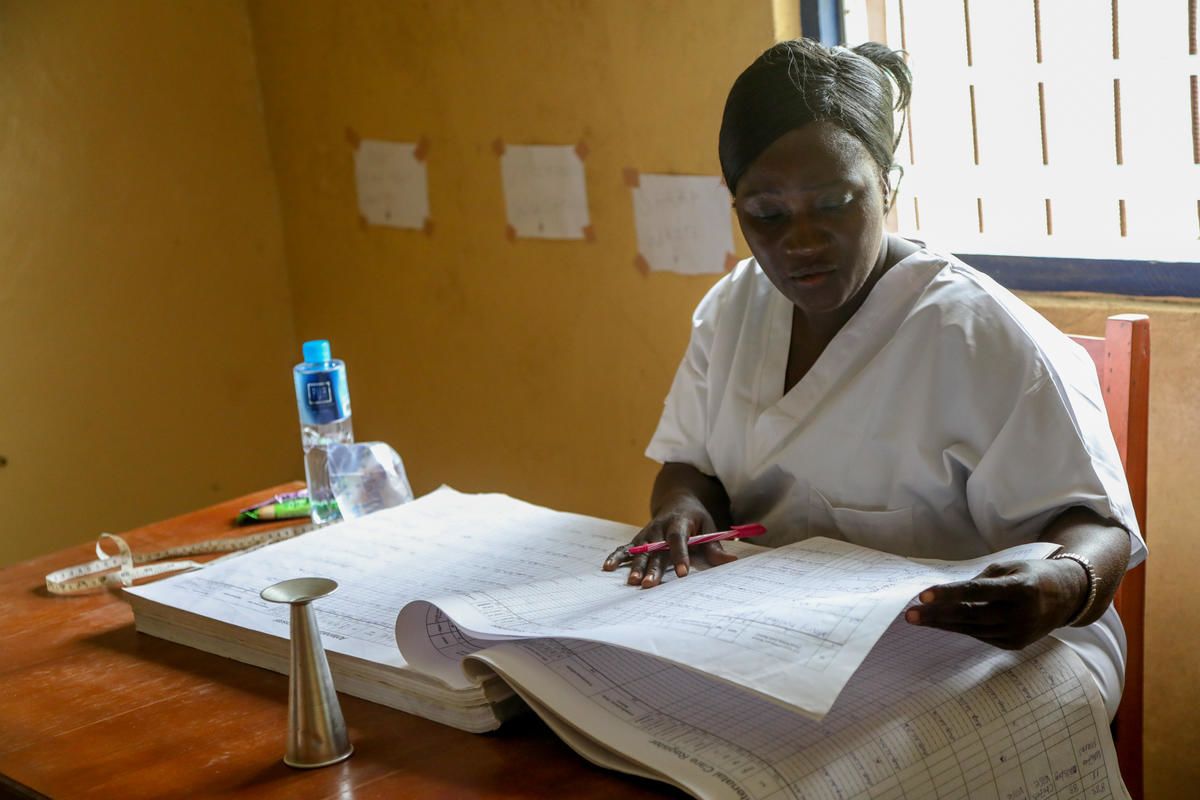 Alice hard at work in the clinic in White Plains
"She will know that somebody is by her side helping her, in pain with her. She will have that courage, that encouragement to push her baby out. She will be smiling even though the pain will be there."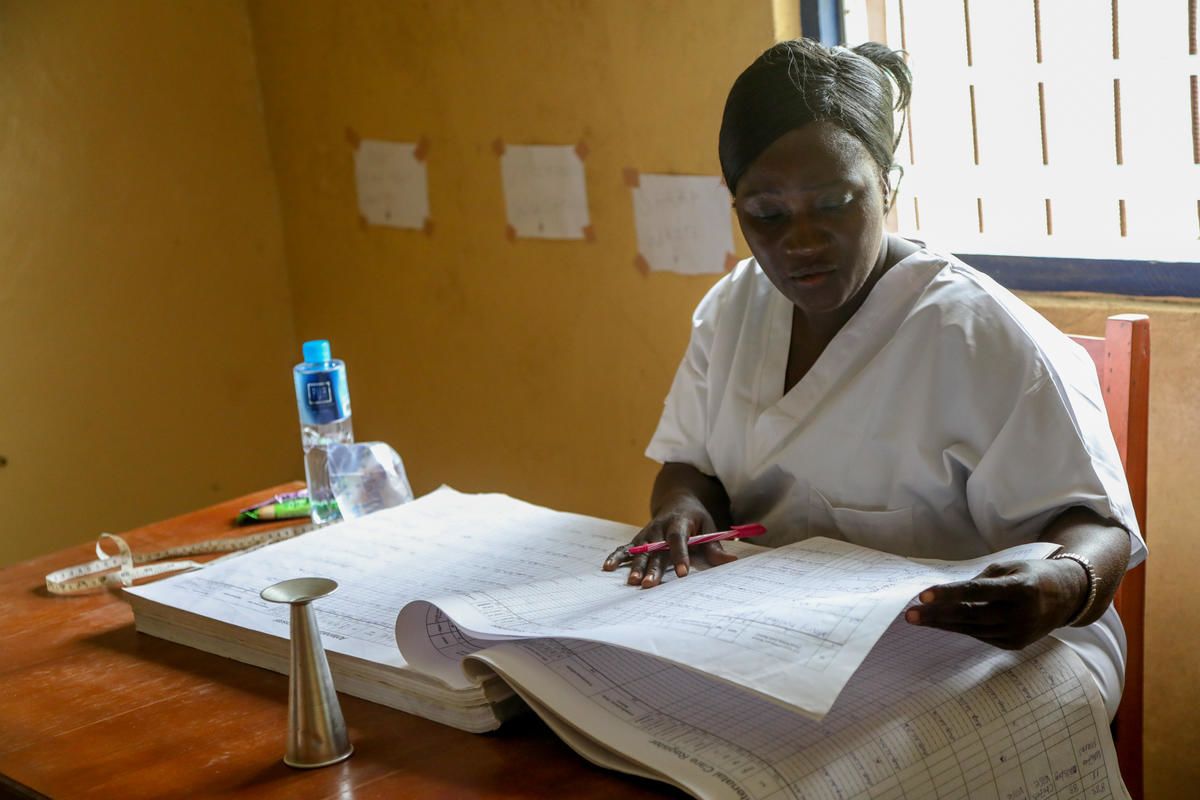 ALICE
ALICE
ALICE
Count them if you can!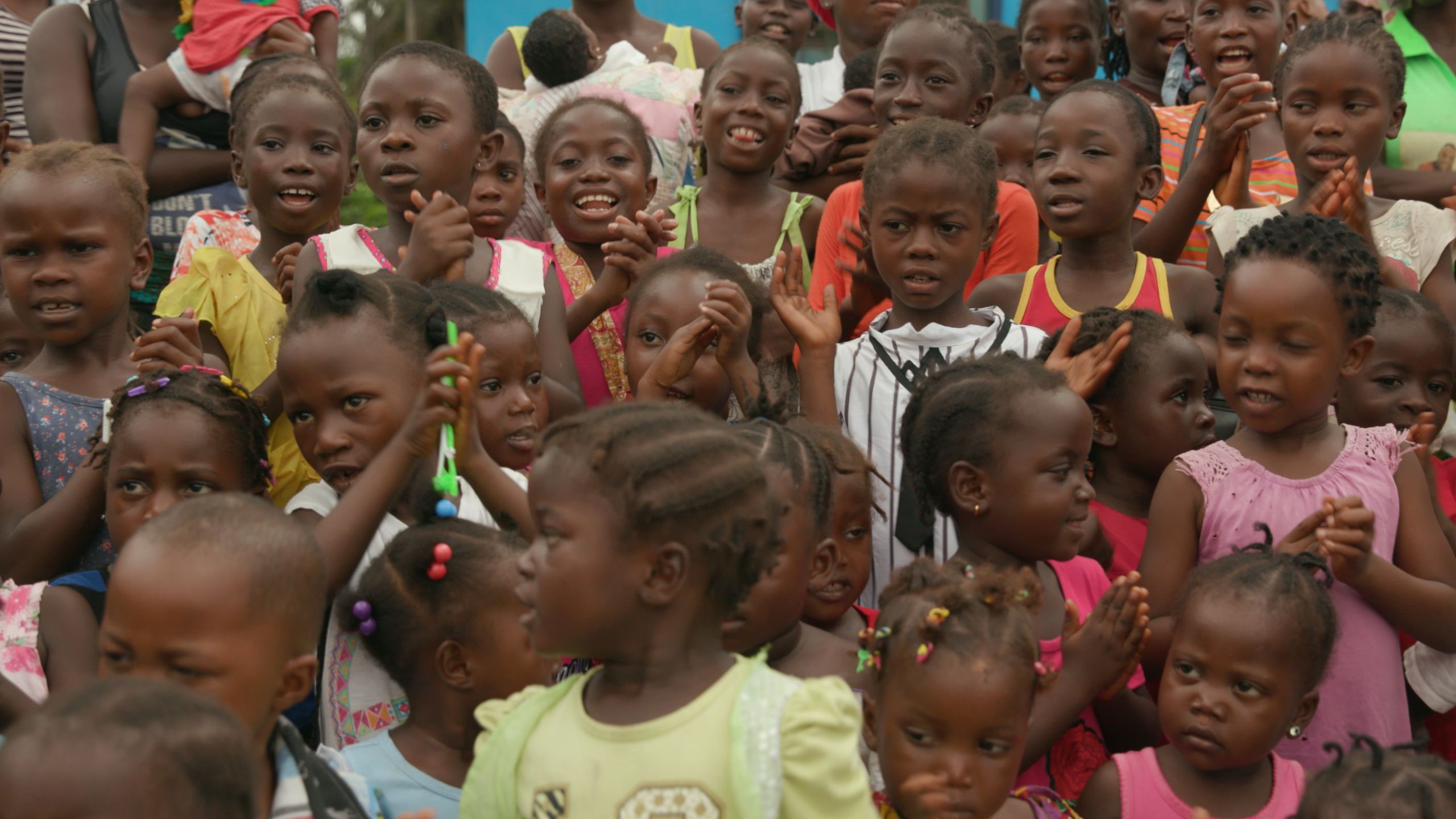 "I call the labour ward 'The Power House' because that is where dignitaries are born, presidents of the nation are born."

A town called Alice
A new generation of 'small Alices' are living testament to Alice's kindness and commitment..."The last time I counted there was 862 Alices," says Alice. "Everywhere Alice, Ellis, Alice. The males are named after me, the females are named after me, and I'd say 'wow, so many Alices!'
"I would go to the market, I would hear somebody say 'Alice come!'. When I'd see the mother I'd say 'oh yeah, I delivered that baby!' Alices were all over the place!"
It's testament to how important she is in her community.
"It's my gift to the next generation. I've given in love and I've given in name."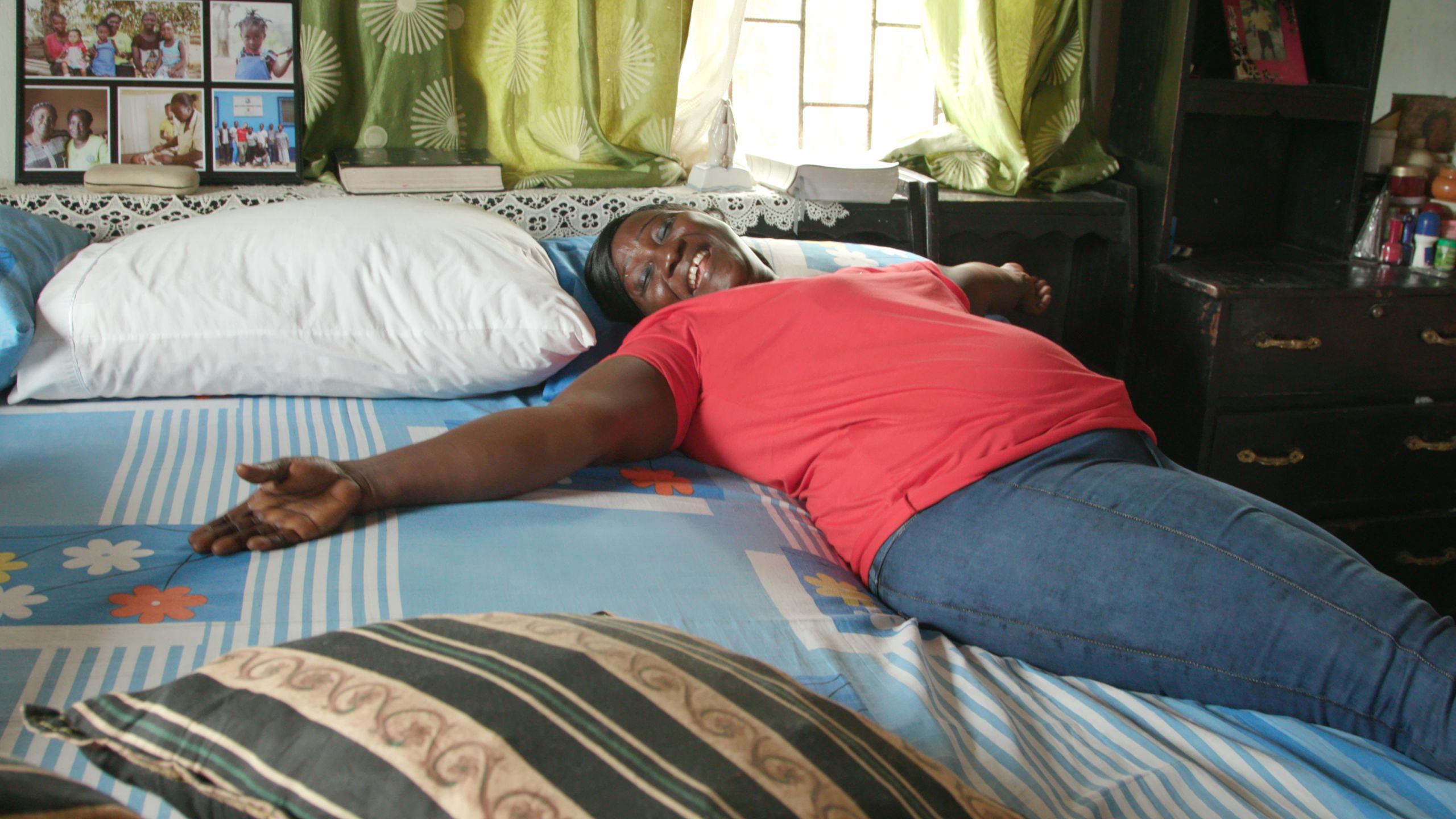 Save the Children is privileged to be a part of this story - to have worked alongside Alice, and all the little Alices (and Alexs).
Every minute, every day, all around the world. Our proudest moments are theirs.
Content by Hanna Adcock, Ben White and Emma Price