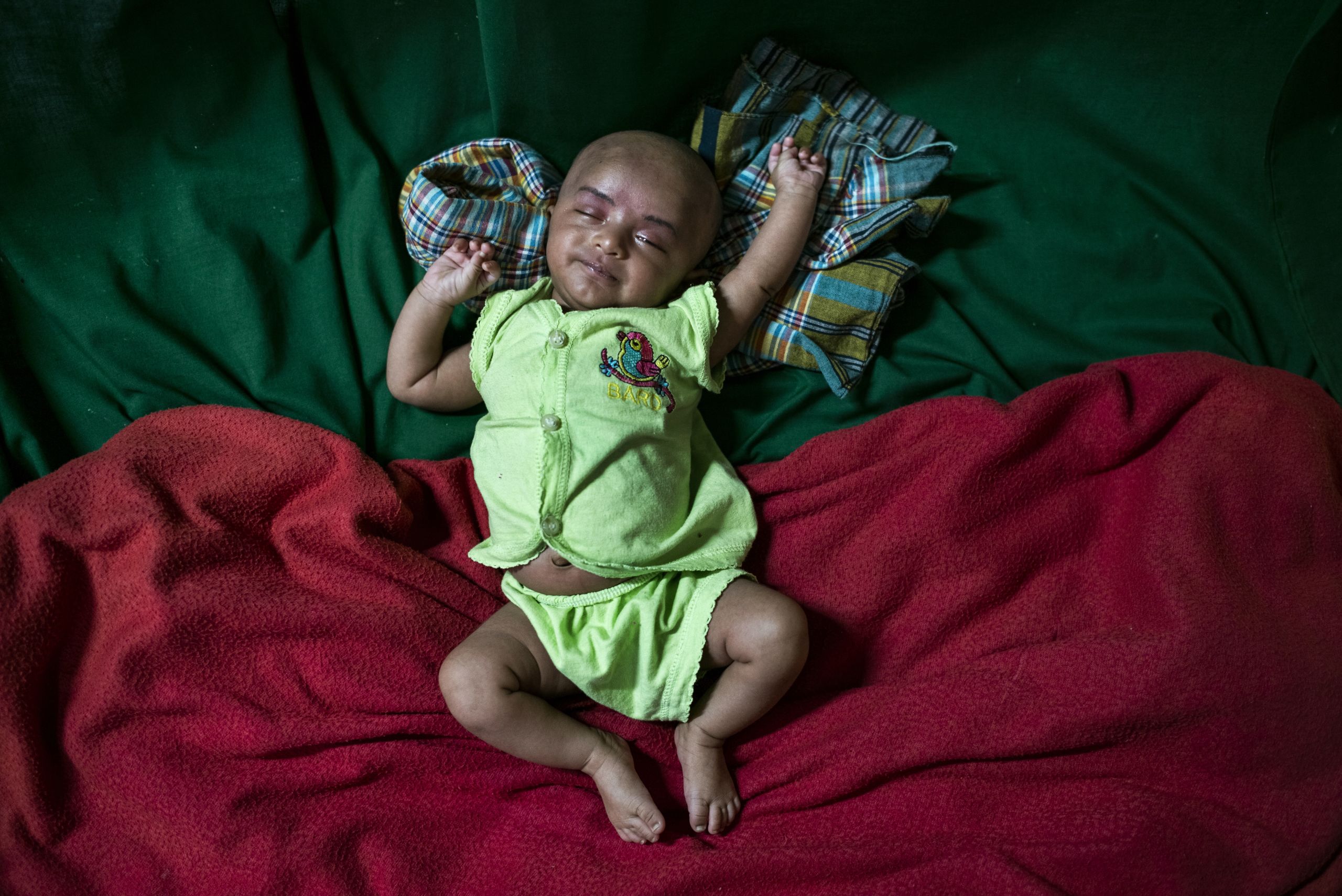 100 years of war told through the stories of 11 survivors
Award-winning photographer Dominic Nahr and journalist Anna Mayumi Kerber travelled across the globe with Save the Children, capturing the stories of 11 survivors of the most devastating conflicts of the last century.
He documented ten historical witnesses, one for each decade – and a baby, a new life and symbol of hope for the new century. Together, they provide moving first-hand testimonies of what it means to experience the horrors of war as a child.
The photo series marks the centenary of Save the Children's life-saving work across the world and shows the dire need to stop the war on children. Today, 420 million children still grow up in conflict.
Dominic Nahr said, "For this project we went on a worldwide search, meeting with survivors of the Korean War, the Khmer Rouge Regime in Cambodia, the Genocide in Rwanda and the Syrian Civil War."
"After talking to them, one thing became very clear to me. Being a child in war is always the same, no matter where you grow up."
"There are so many similar experiences of being hungry, having to leave everything behind or losing family members. And yet all the people I've met show such an incredible strength and resilience."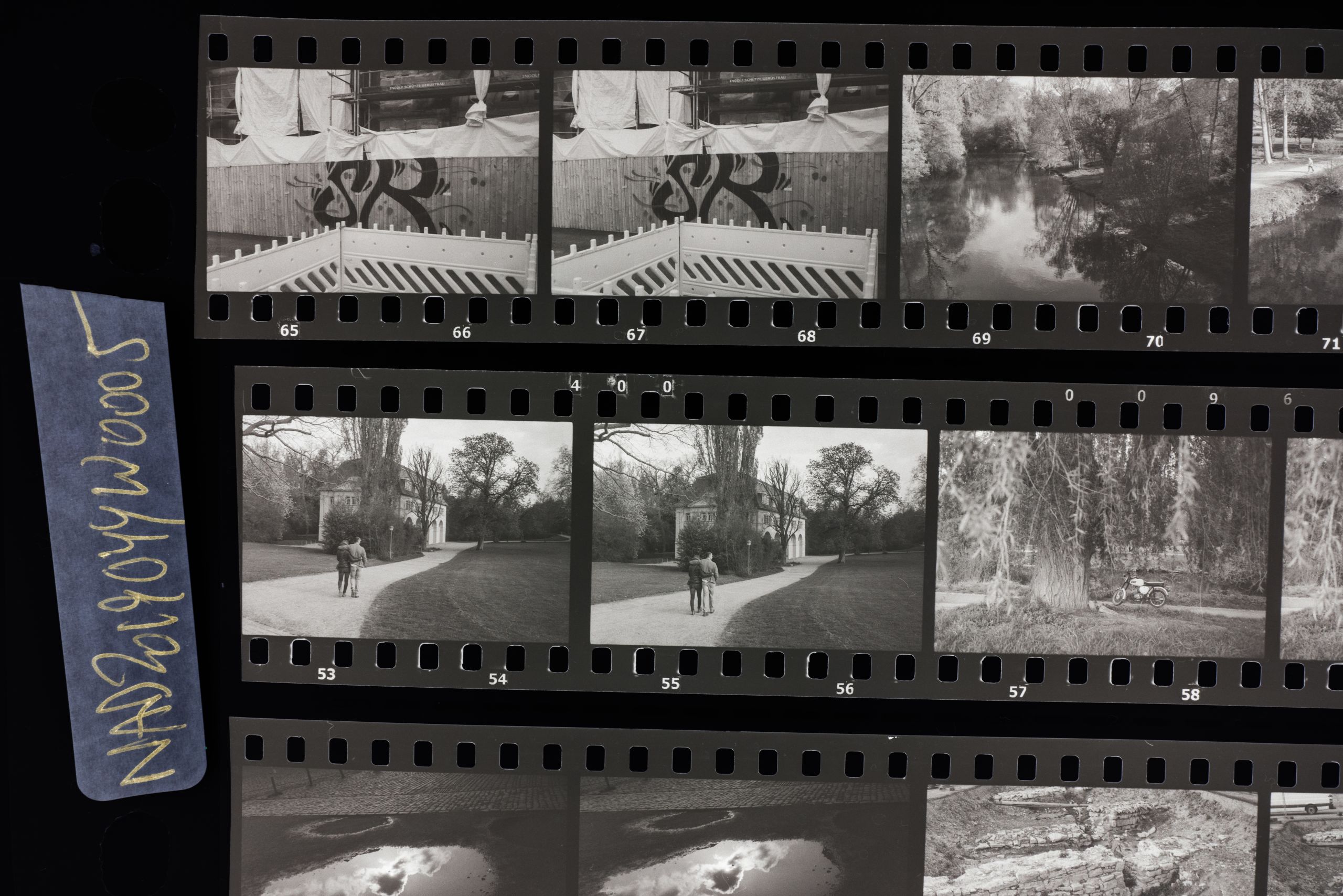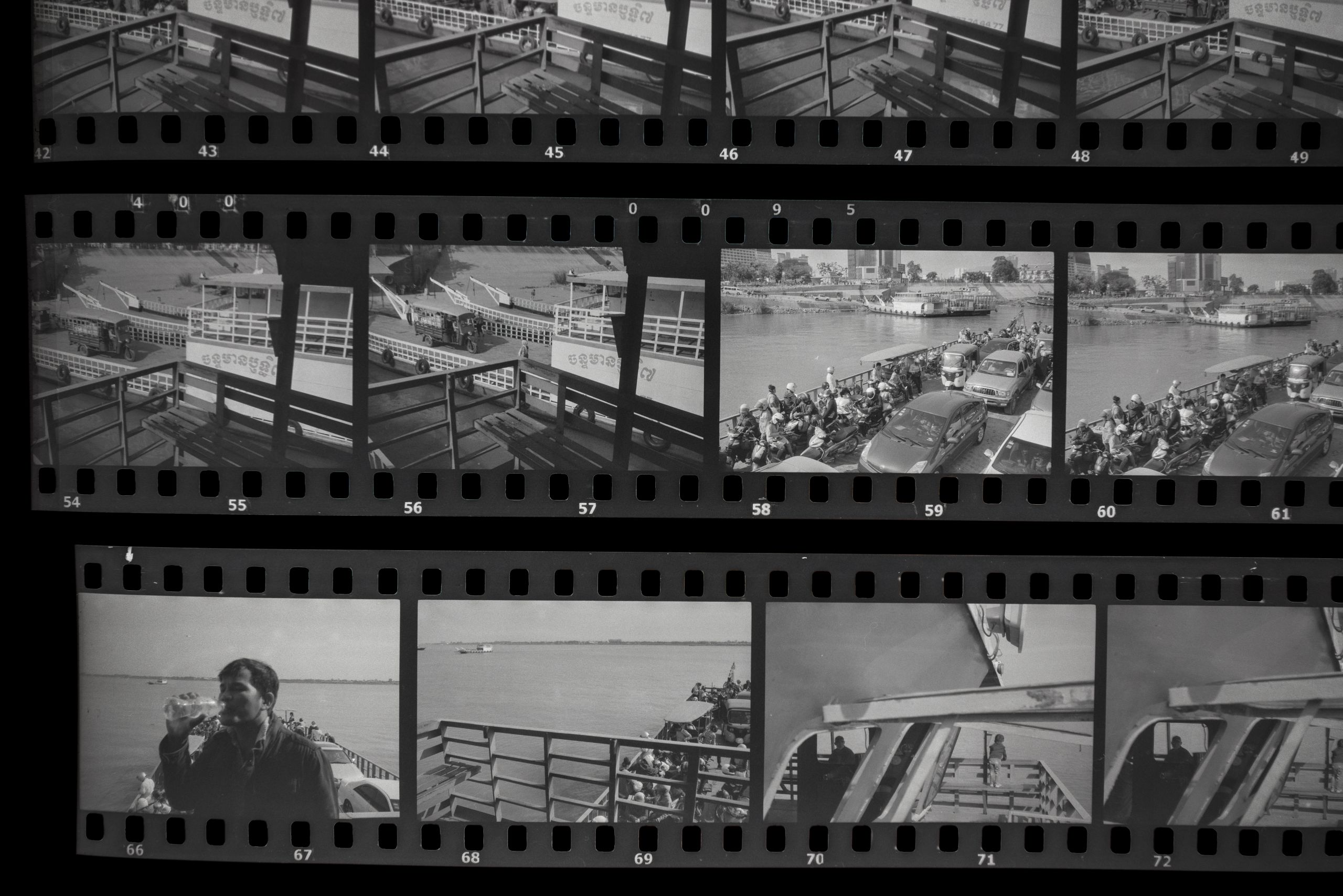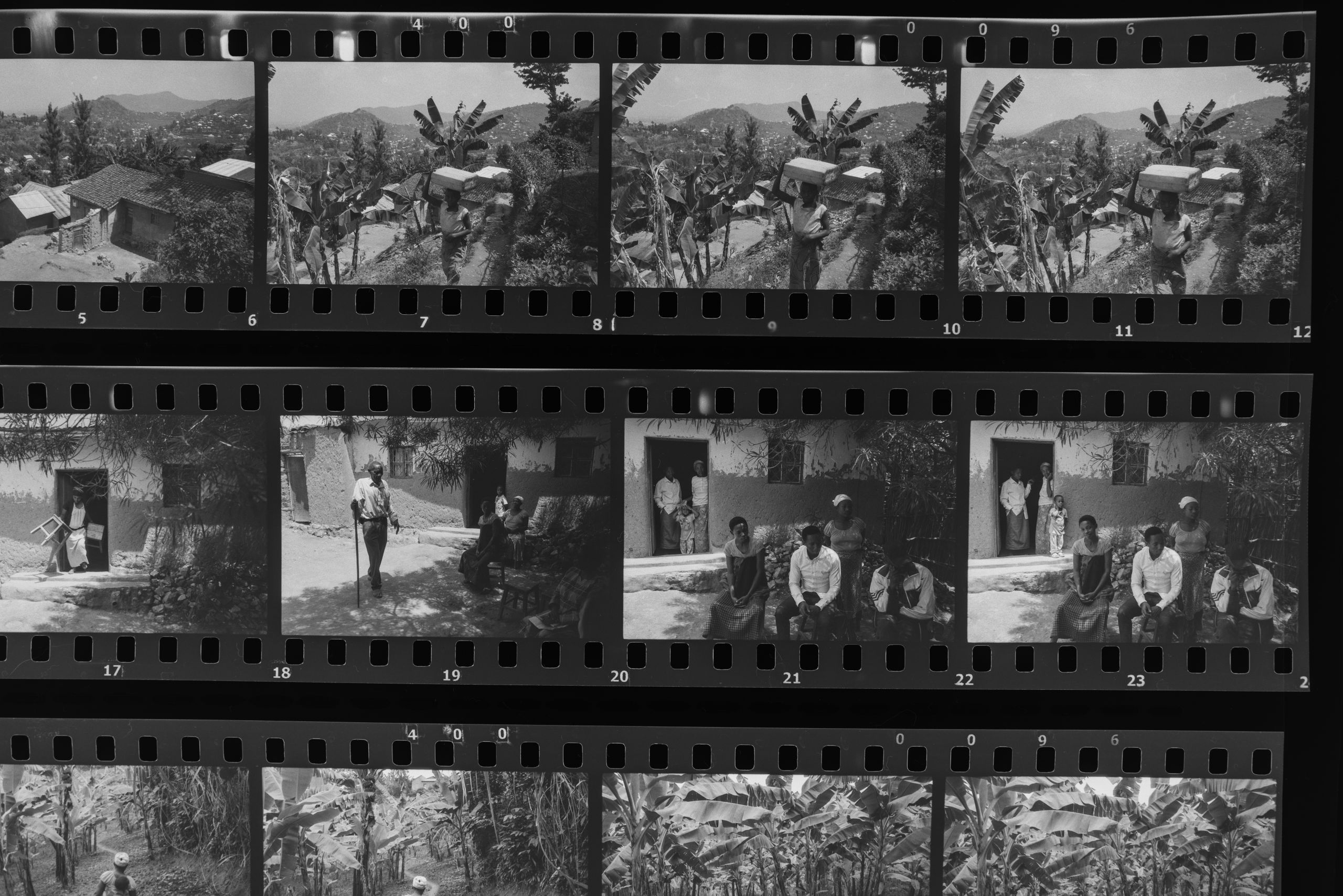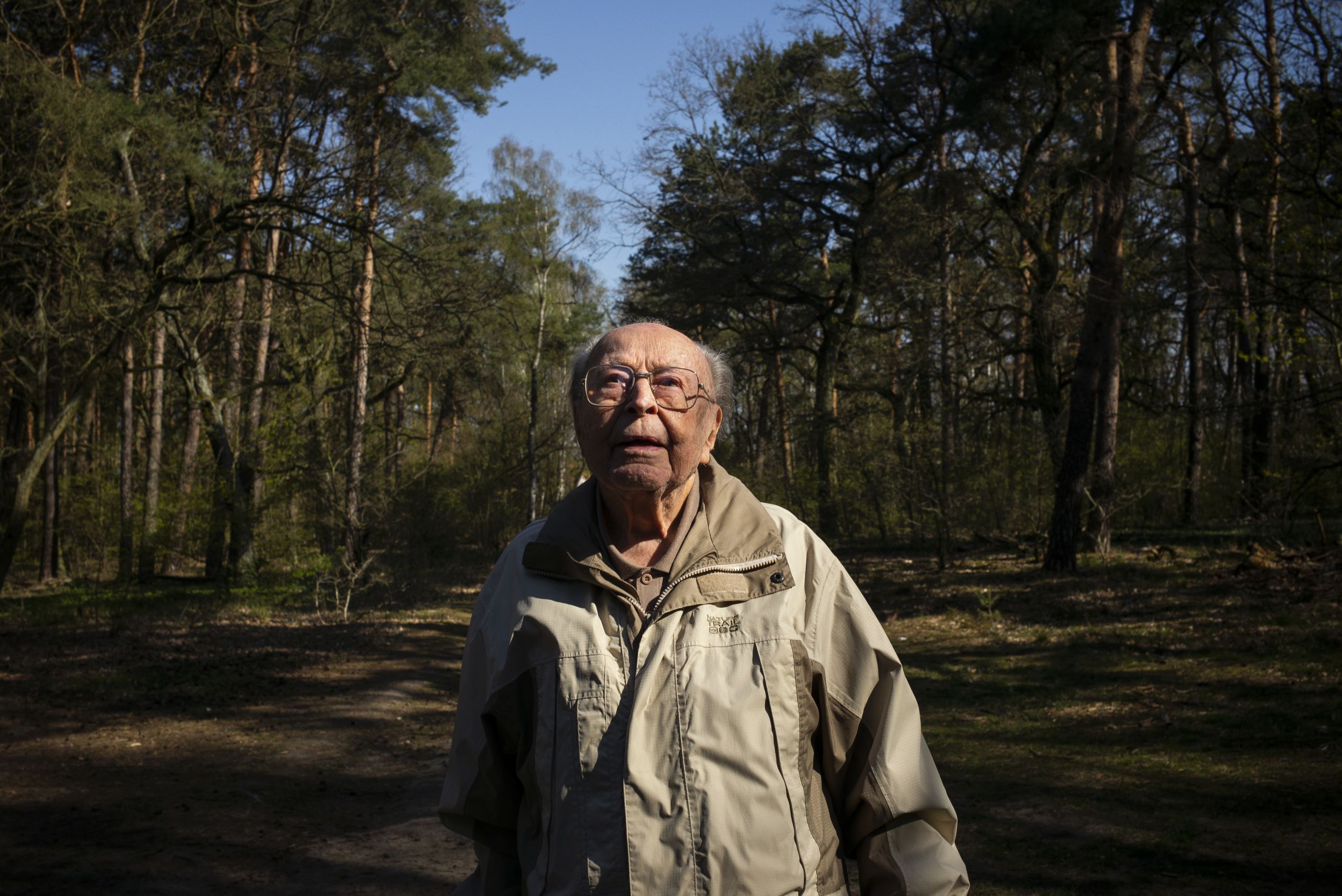 Erich Karl, 106
Survivor of WWI (1914-18)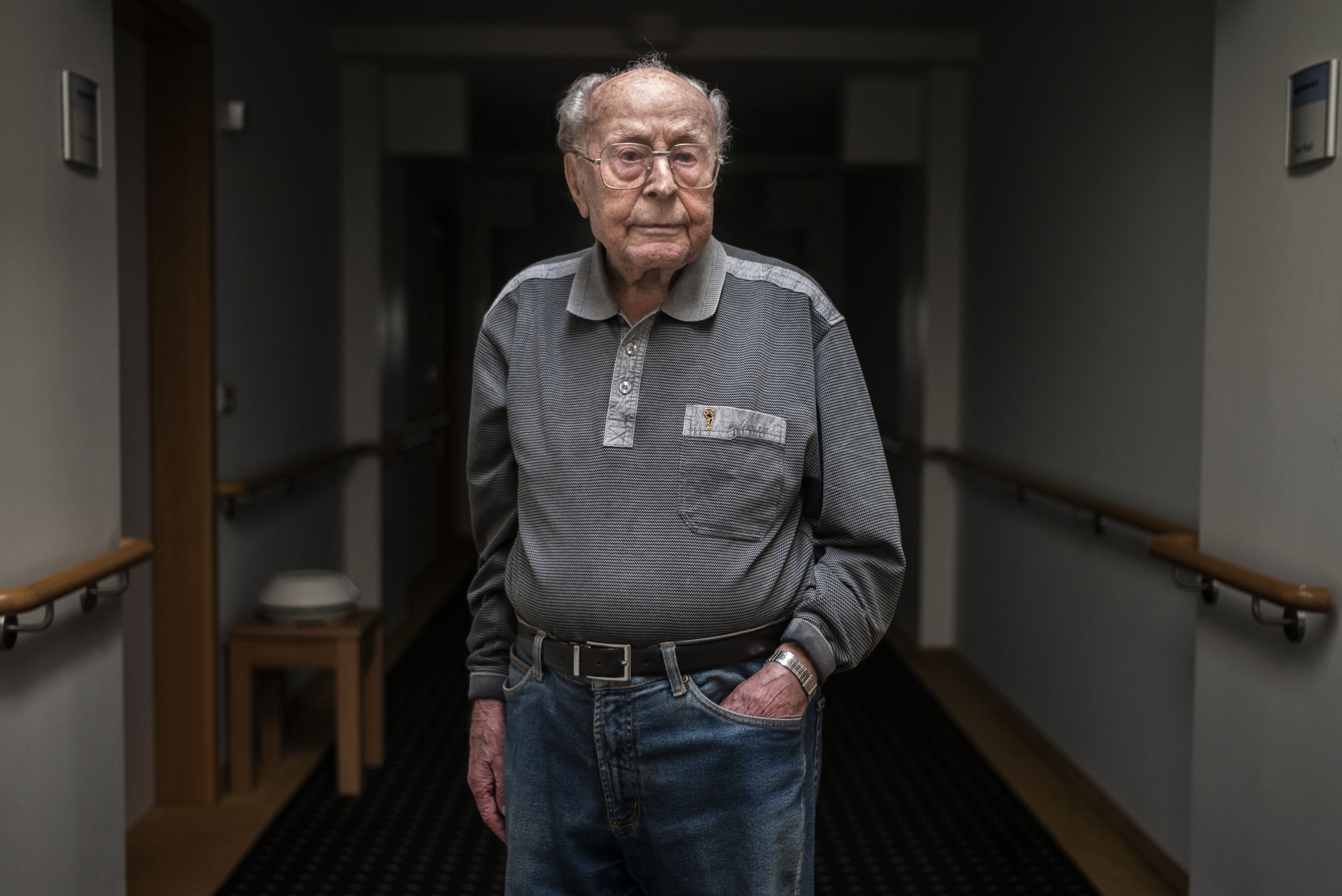 Erich Karl grew up with his five siblings in Weimar Germany during the first World War.
After World War I, German children were some of the first children ever to benefit from Save the Children's help.
Save the Children and The Quakers gave school meals to the poorest children. They also gave hot chocolate.
At 106, Erich still remembers that hot chocolate.
"In first grade, we got a chocolate drink at school... It was given to us by women in aprons. Each of us got a ladle full of chocolate.
"It wasn't for all children, just for those who were in particular need or who came from large families. They were chosen. It was a chocolate you could drink, something nourishing so children could regain strength after the war."
This wasn't the first world war Erich would live through.
In 1939, Erich was drafted by the military and sent to work in the intelligence division in East Prussia.
Erich only saw some of the withdrawal from Stalingrad before he was sent back home to work.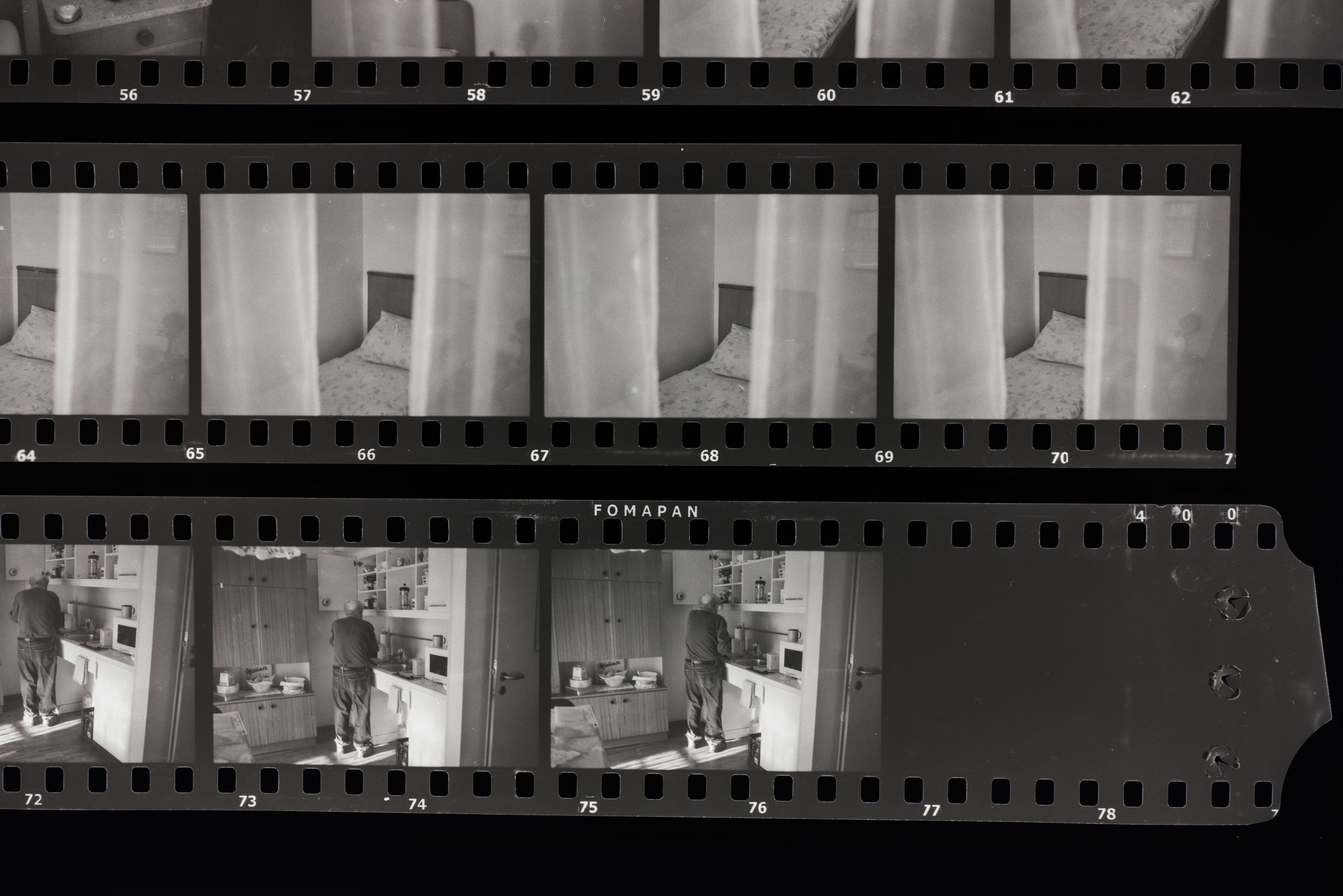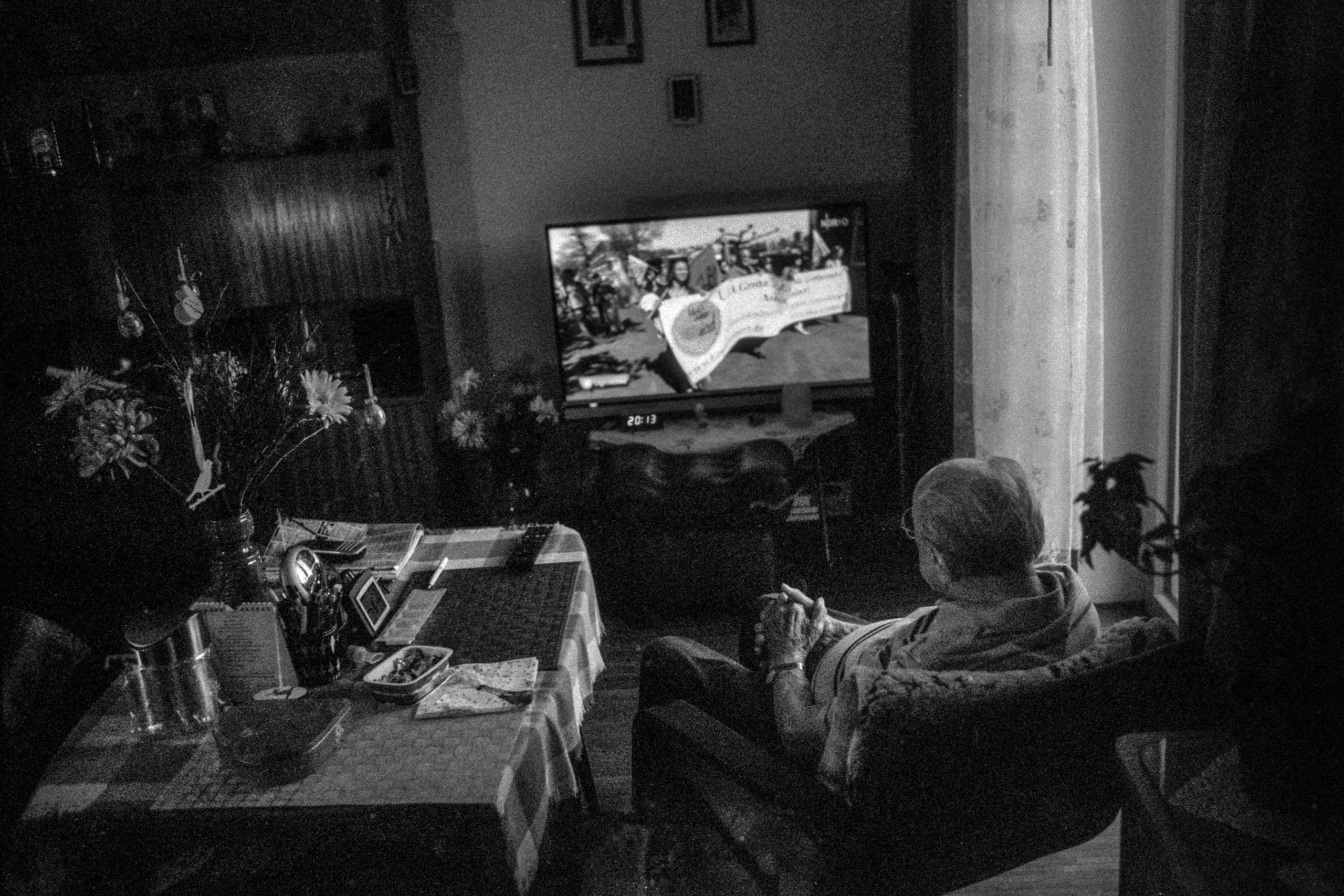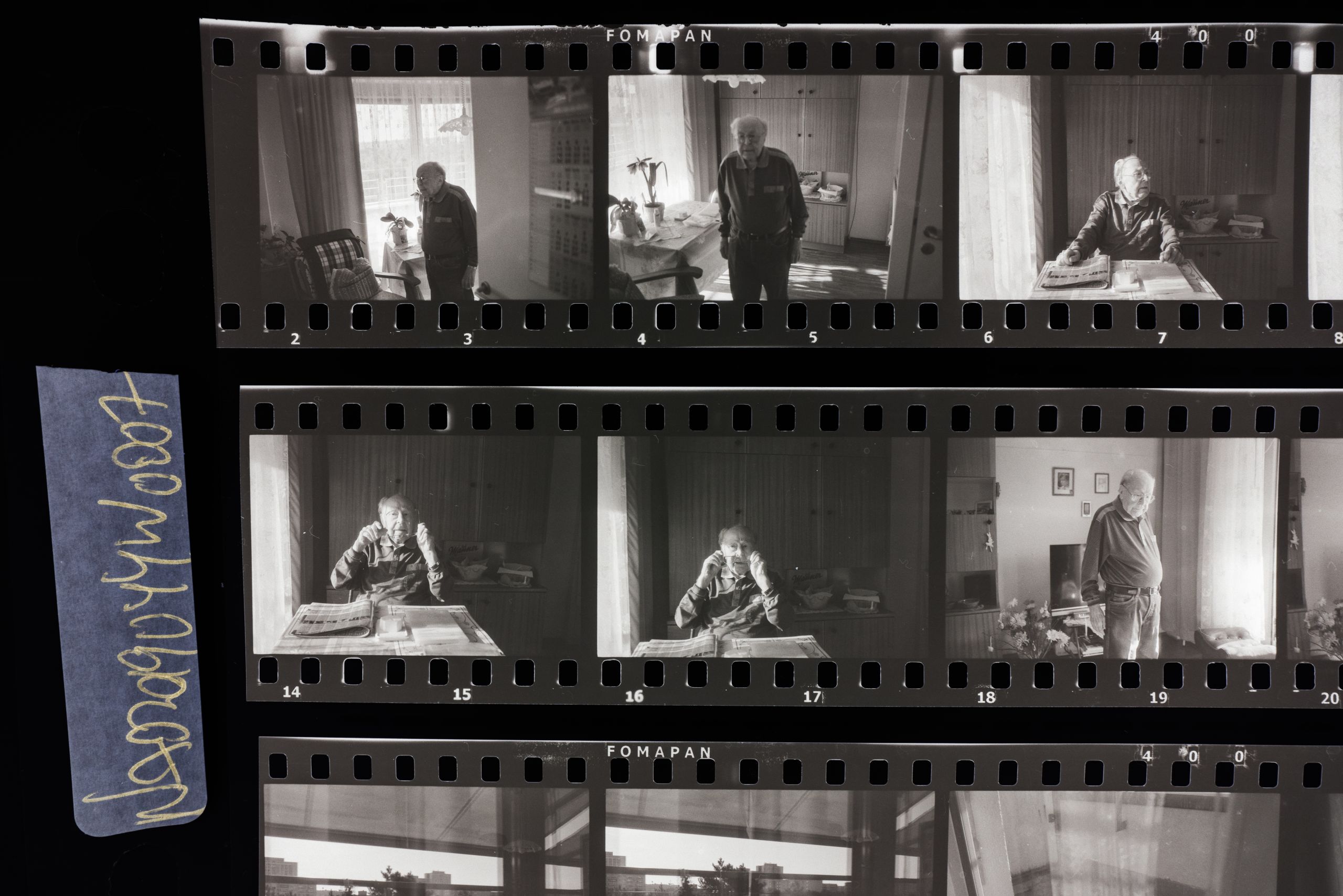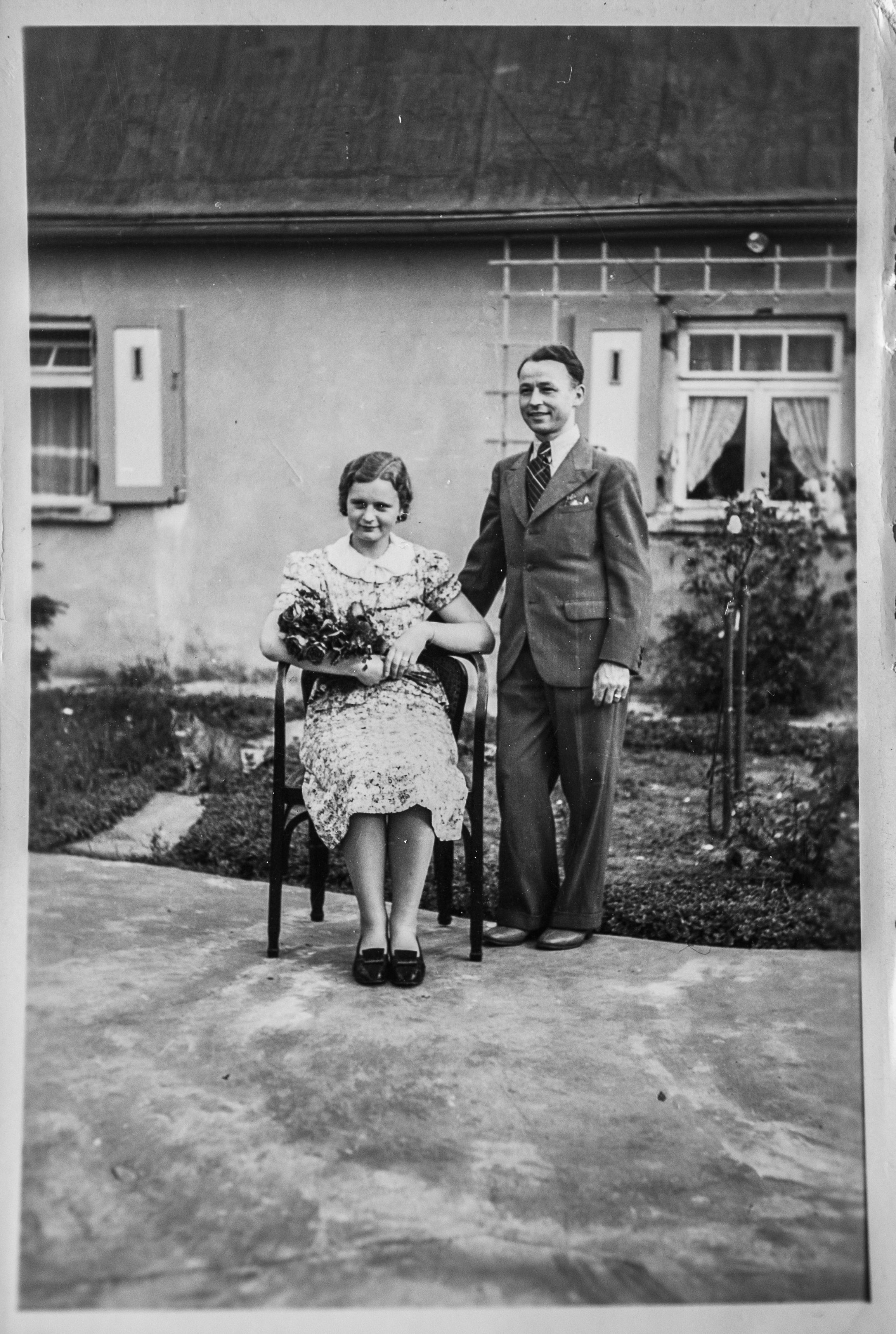 María Consuelo Beltrán, 91
Spanish Civil War (1936-39)
María Consuelo Beltrán grew up during the Spanish Civil War in the Basque country. She vividly remembers when her home town Irun, located on the border with France, was heavily bombarded in 1936. Shortly afterwards the town was captured by the Francoists, supporters of dictator Francisco Franco, and the family fled to nearby farms.
In October of 1936, Save the Children distributed pullovers at María's school.
"I remember the moment the picture was taken at school after the pullovers had been distributed."
During air raids, the family sought shelter under a nearby bridge. The used sandbags to try to close the gaps on the sides of the bridge to protect themselves against splinters.
Save the Children was active in Spain from autumn 1936 until mid-1938, distributing clothing, milk and food. Save the Children also took care of children who had fled to France and were living in homes and holiday camps, known as 'colonies'. In the autumn of 1936, Save the Children International Union organised the dramatic evacuation of hundreds of Spanish boy scouts aboard the 'Ala', to Bordeaux via Santander.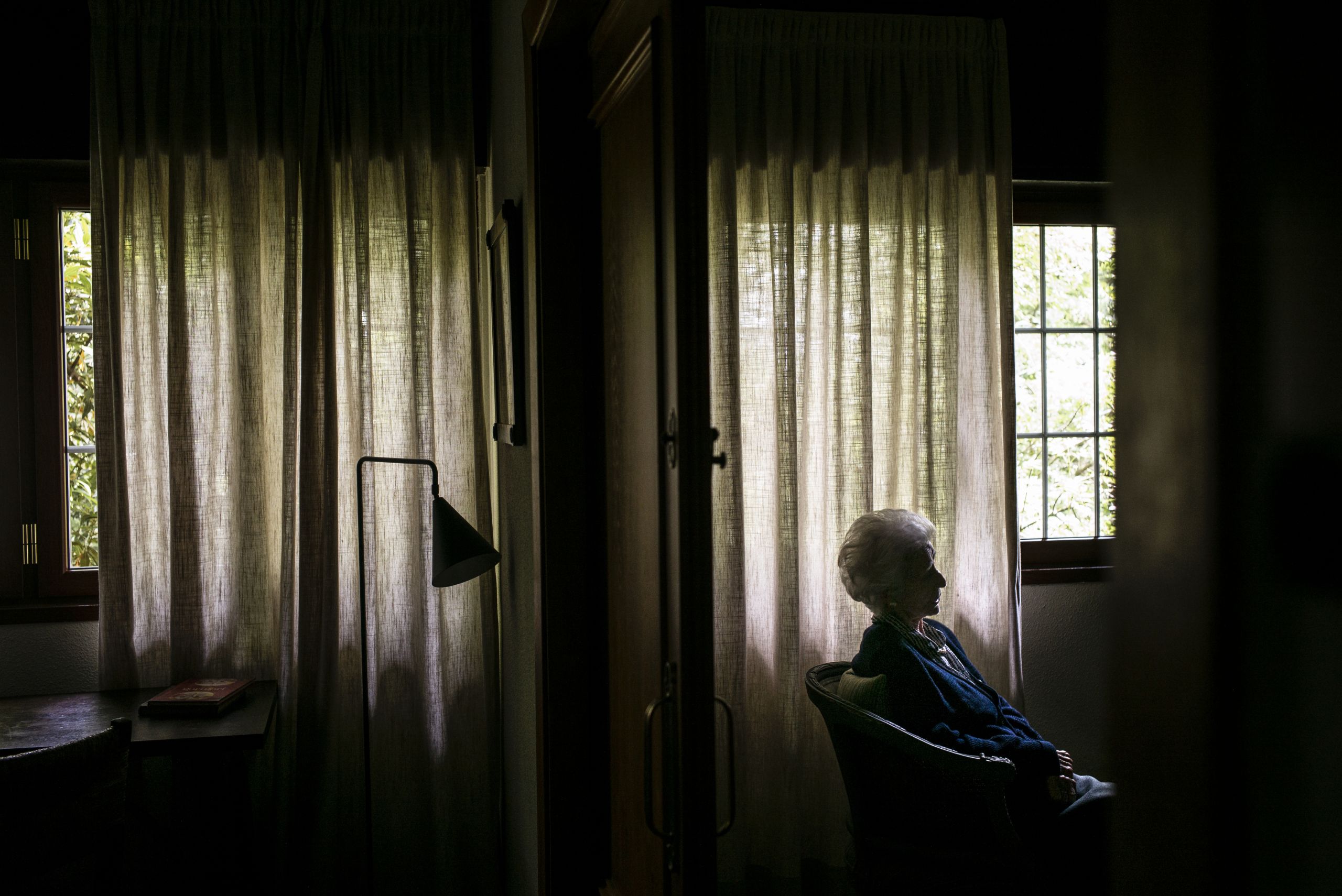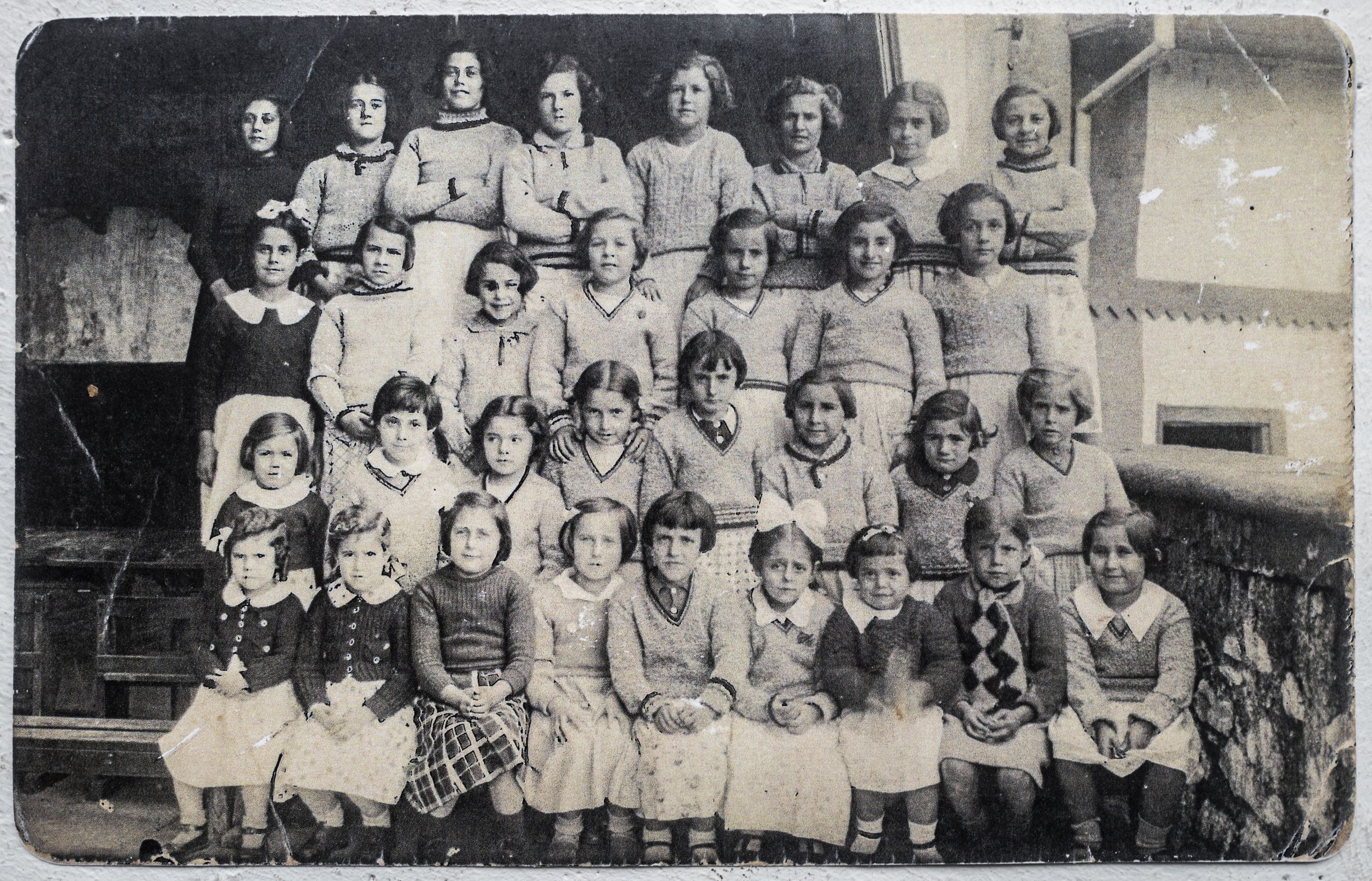 "I know the horrible feeling of being hungry and never having enough to eat."
Evelyne Brix, 87, World War II (1939-45)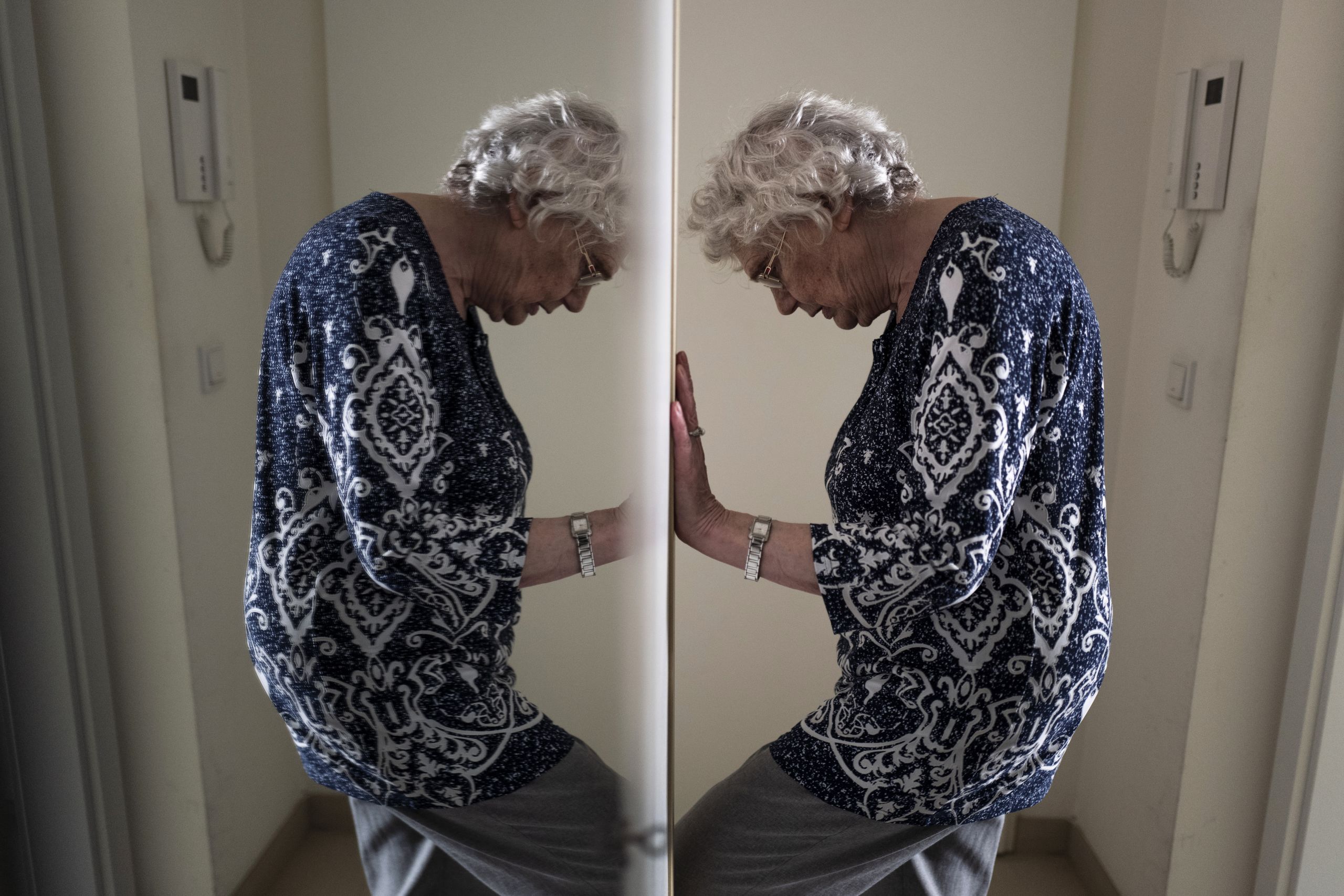 Evelyne grew up in Berlin during World War II. In 1943, the city was heavily bombed by the allied forces. Ms Brix spent about two years in Lazne Letiny (in the Czech Republic today) after the government evacuated children to rural areas.
In 1946, and back in Berlin, 14-year-old Evelyne received free school meals as part of the programmes co-financed and co-funded by Save the Children across Germany, where food was scarce after the war. She vividly remembers the noodle soup with broth and the bread rolls and hot chocolate she was given.
Immediately after World War II, Save the Children provided emergency relief to German children. In the late 1940s, Save the Children launched special projects to support the most vulnerable in society; children, displaced people, and refugees.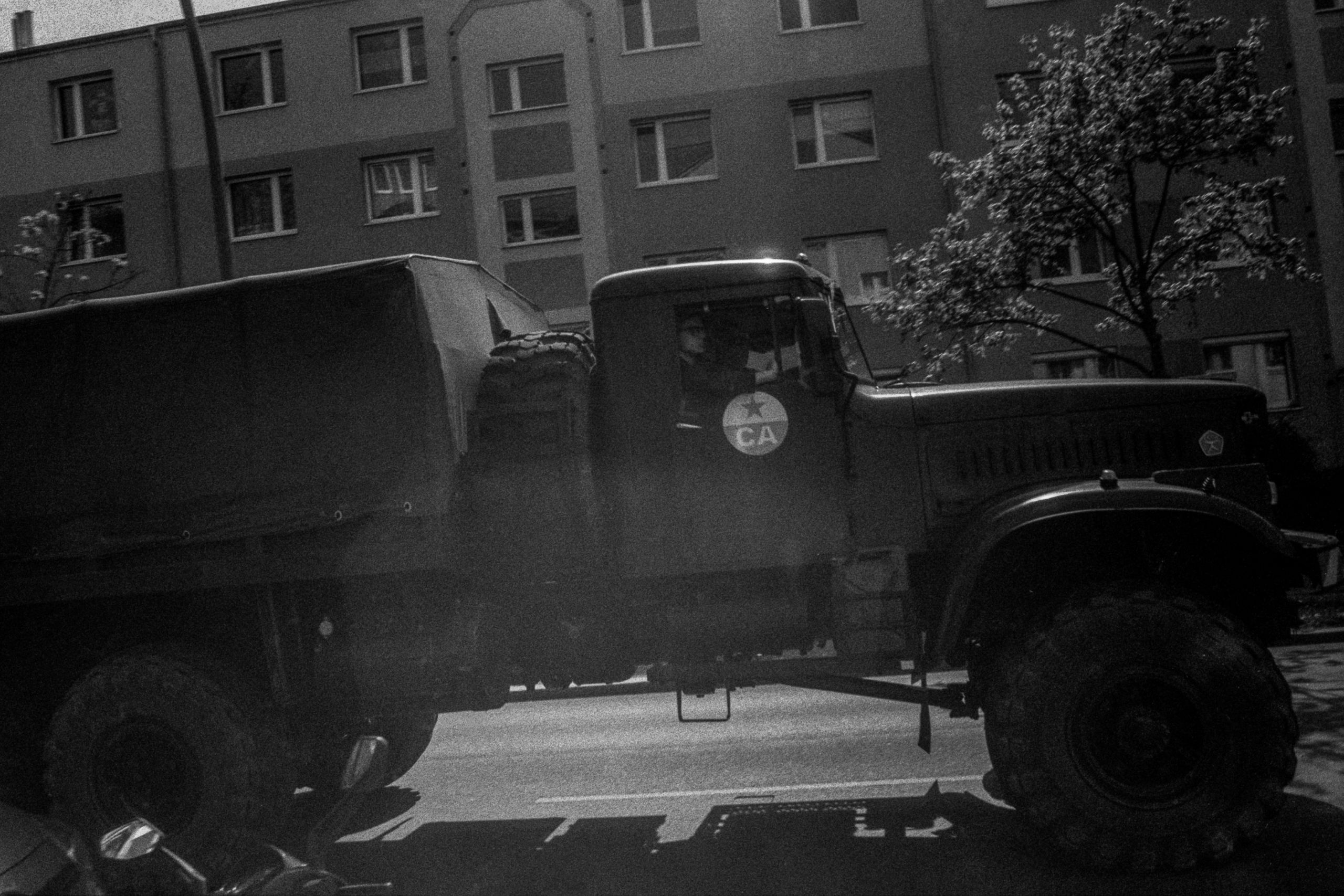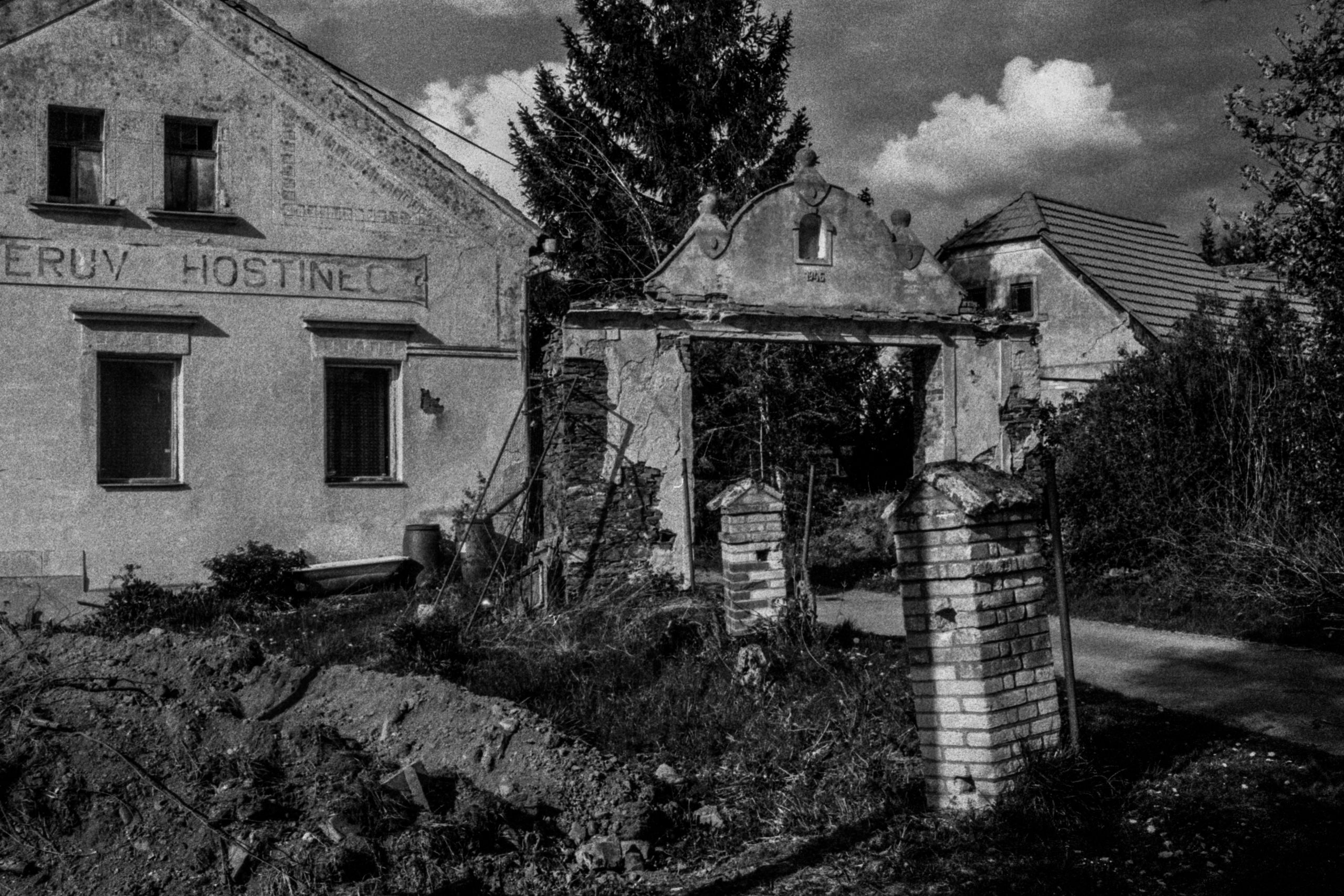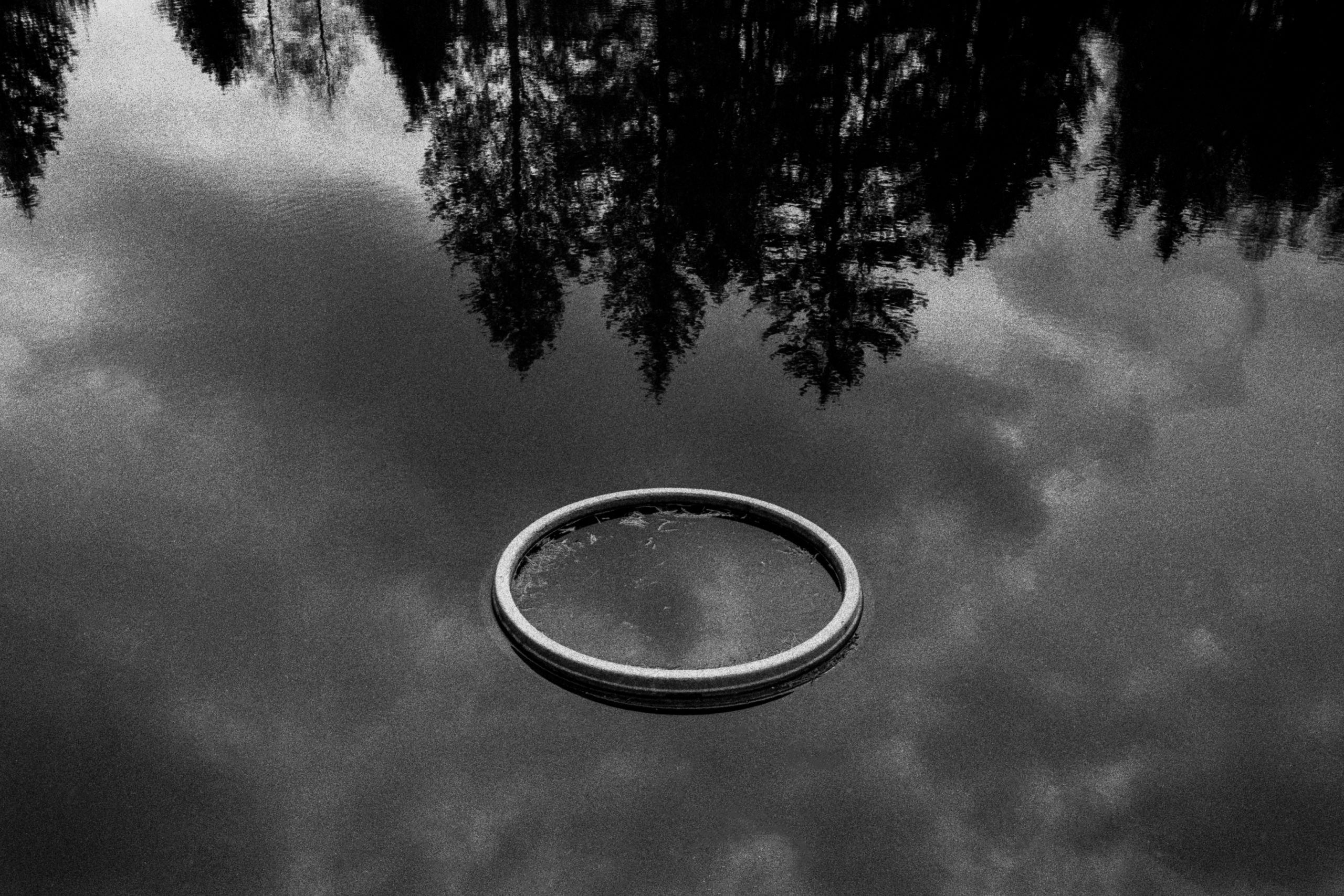 "I was extremely grateful for the food back then. This time really made a mark on me. The fact that there were people who helped us has never left my mind. They didn't have to help us. After all, we were the enemy."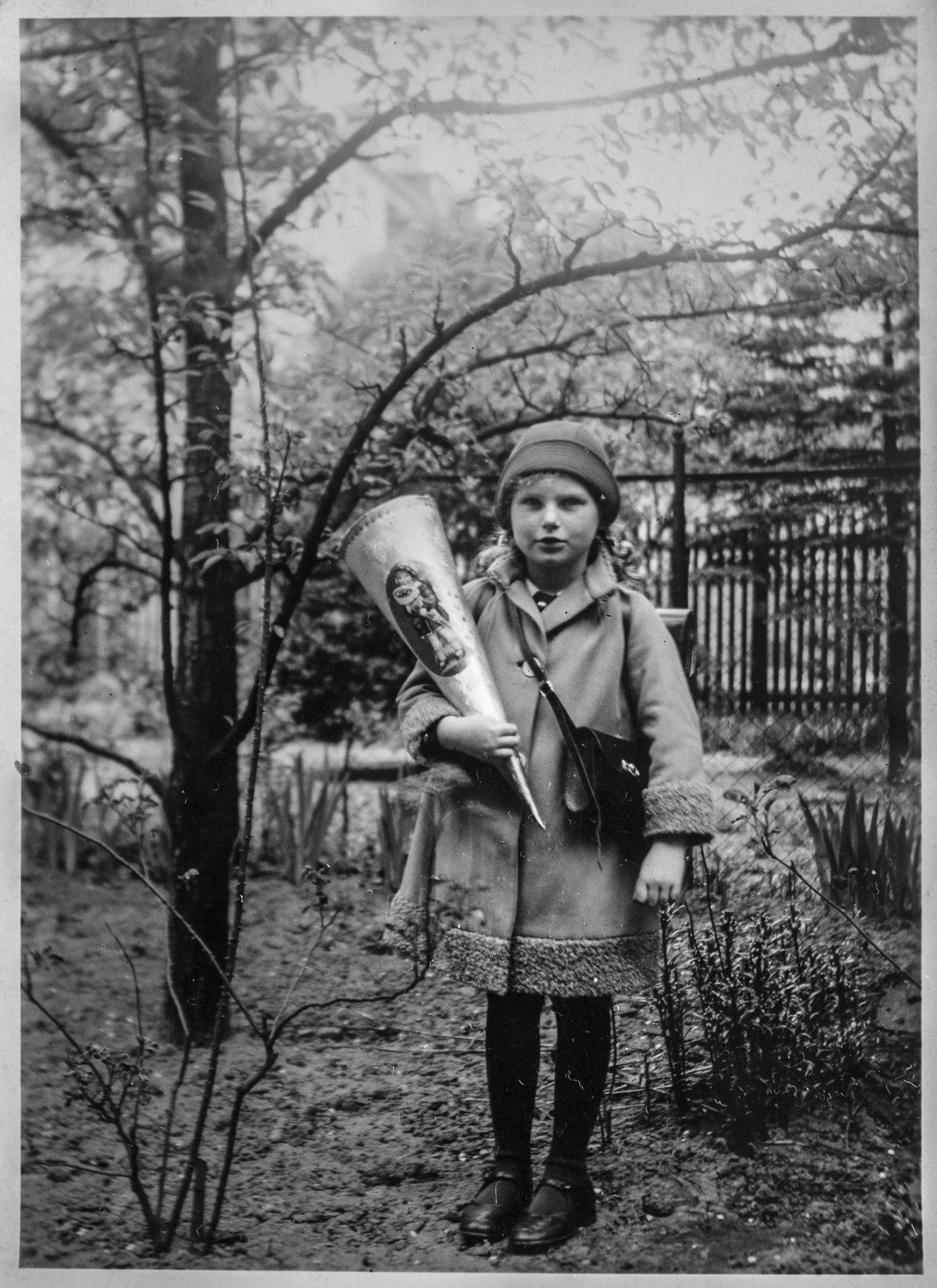 Yong Woong Jo, 74
Korean War (1950-53)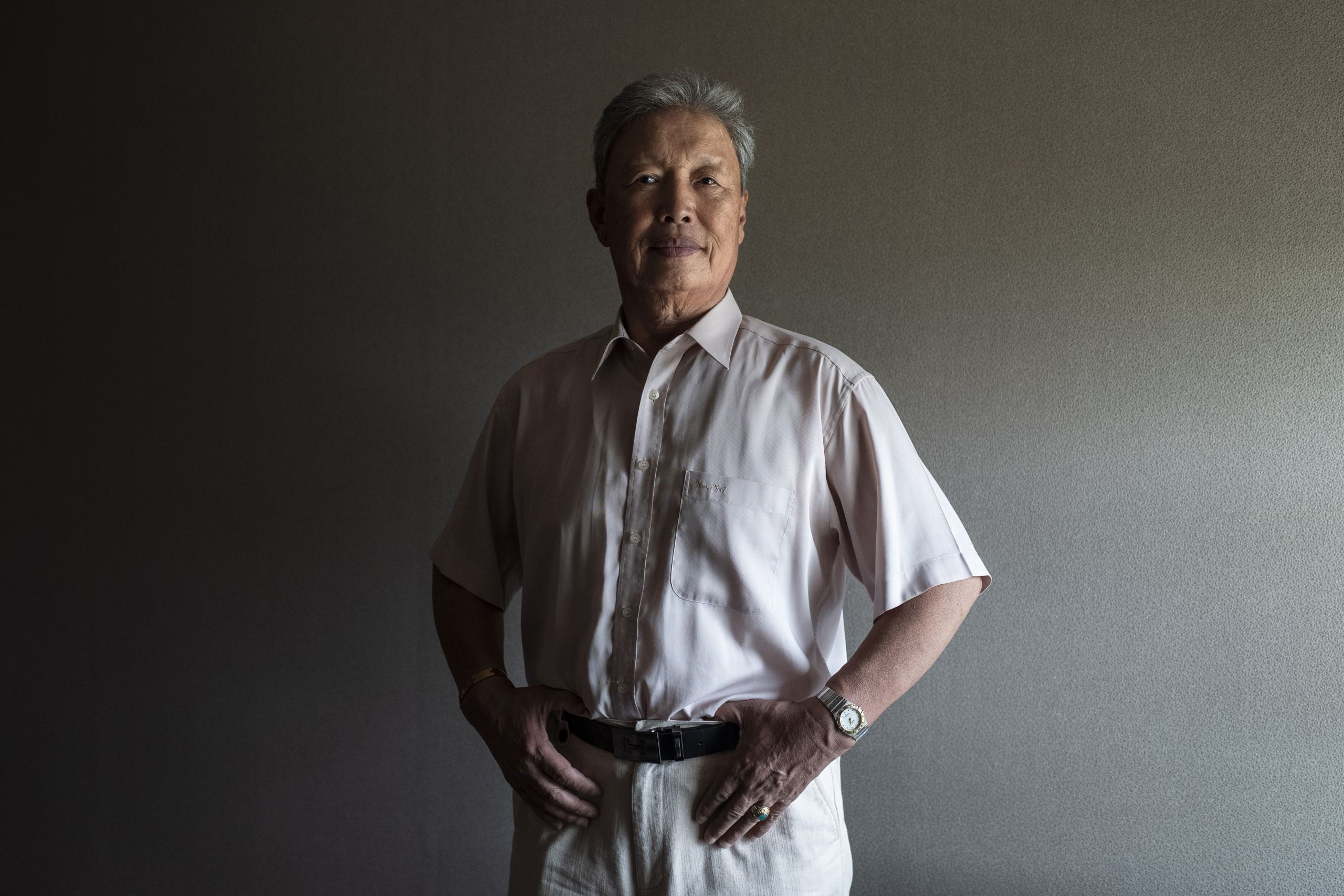 Yong Woong Jo was six years old when the city where he lived with his mother was recaptured from North Korean forces. The amphibious assault on Incheon by U.S. General Douglas MacArthur was a major turning point in the conflict. "The noise was incredible. It was like thunder," Yong Woong Jo says. "Some houses had a bunker. We had nothing but a blanket we could hide under."
After the war Yong Woong Jo signed up to a sponsorship programme run by Save the Children's US office. His sponsor, an American woman called Naomi Middaugh, sent him clothes and school books. "Back then everyone was poor. I got all the school materials thanks to Ms Middaugh."
"I was poor but I didn't feel poor. She was like a second mother to me, my American mother."
The pair wrote to each other and sent voice recordings for nearly 30 years, with Save the Children's staff in South Korea initially translating their letters.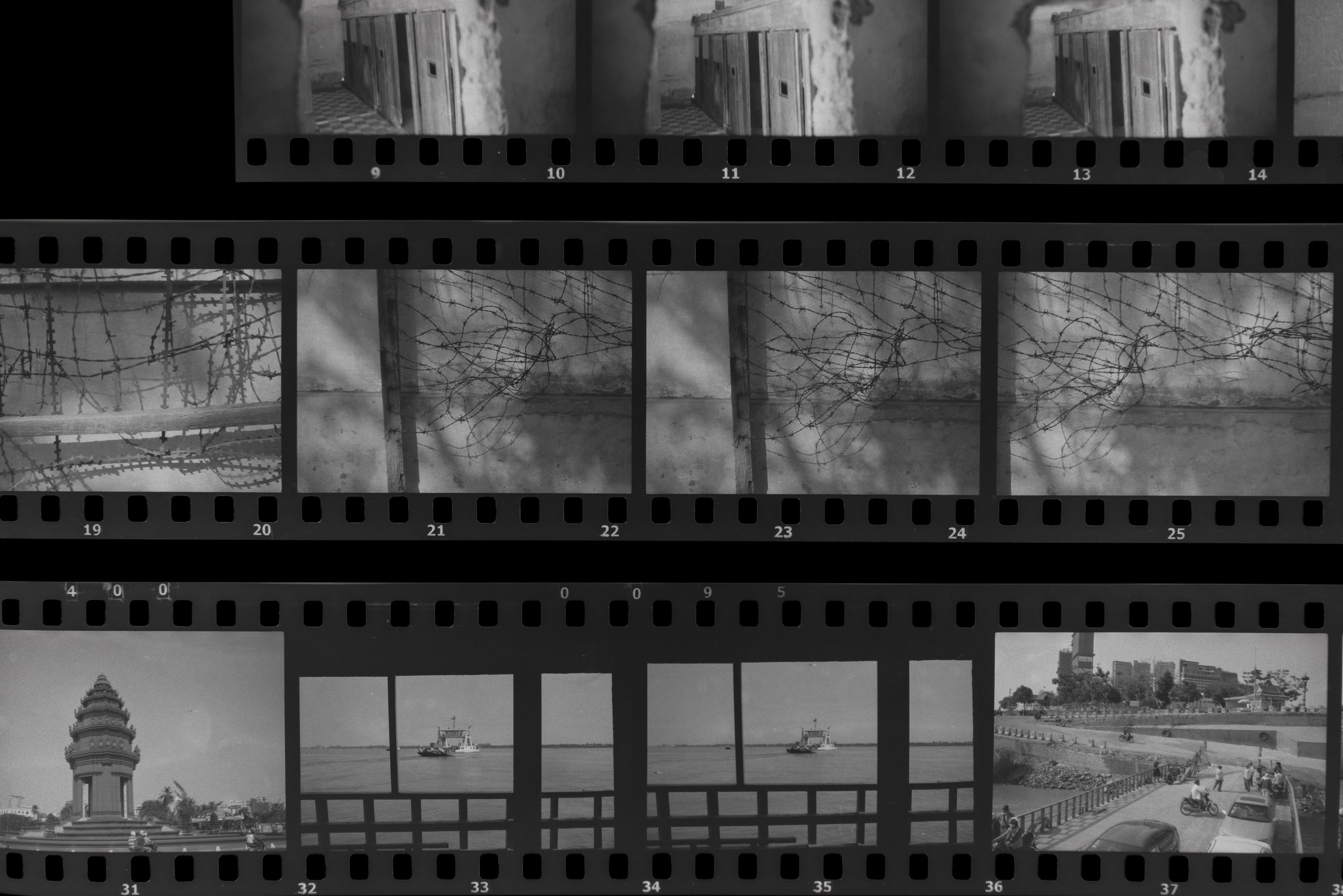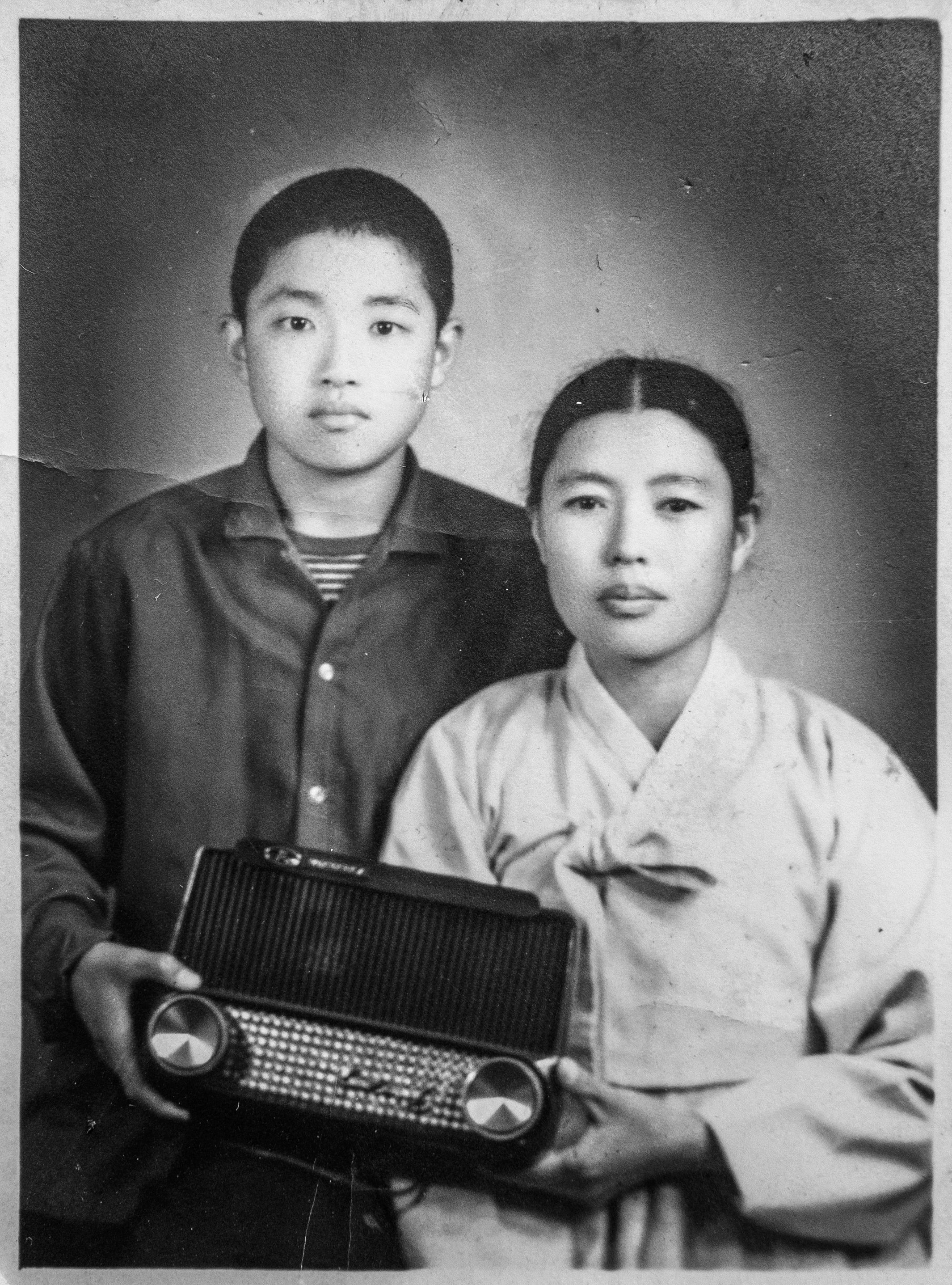 With Ms Middaugh's support, Yong Woong later became a student of veterinary medicine, and completed several degrees before working in animal health. He is now 74, retired and a grandfather. He lives in the countryside, occasionally helping out at a blueberry farm owned by his sons.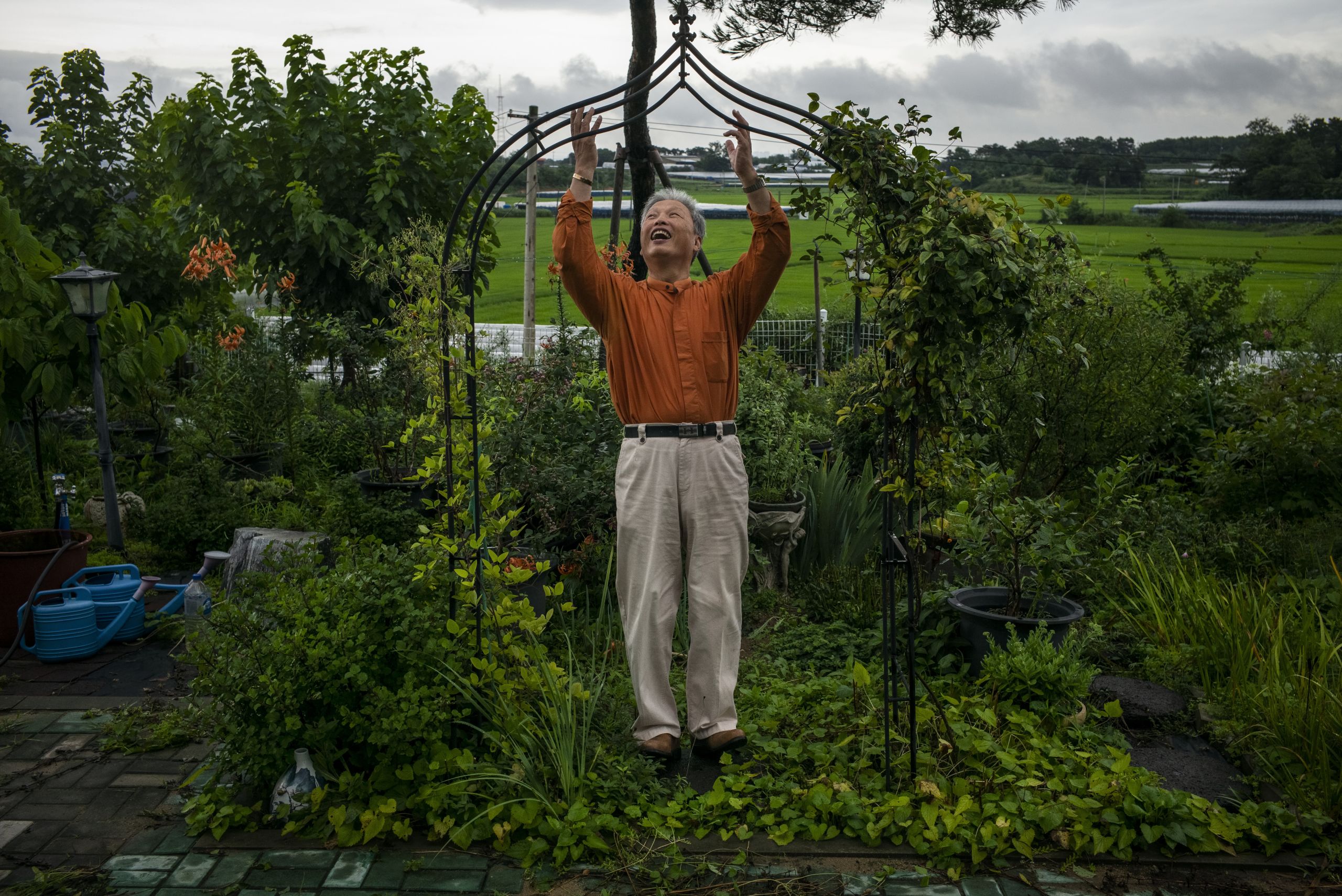 Theophilus Chukwuemeka Amadai, 54
Biafran War/Nigeria Civil War (1967-70)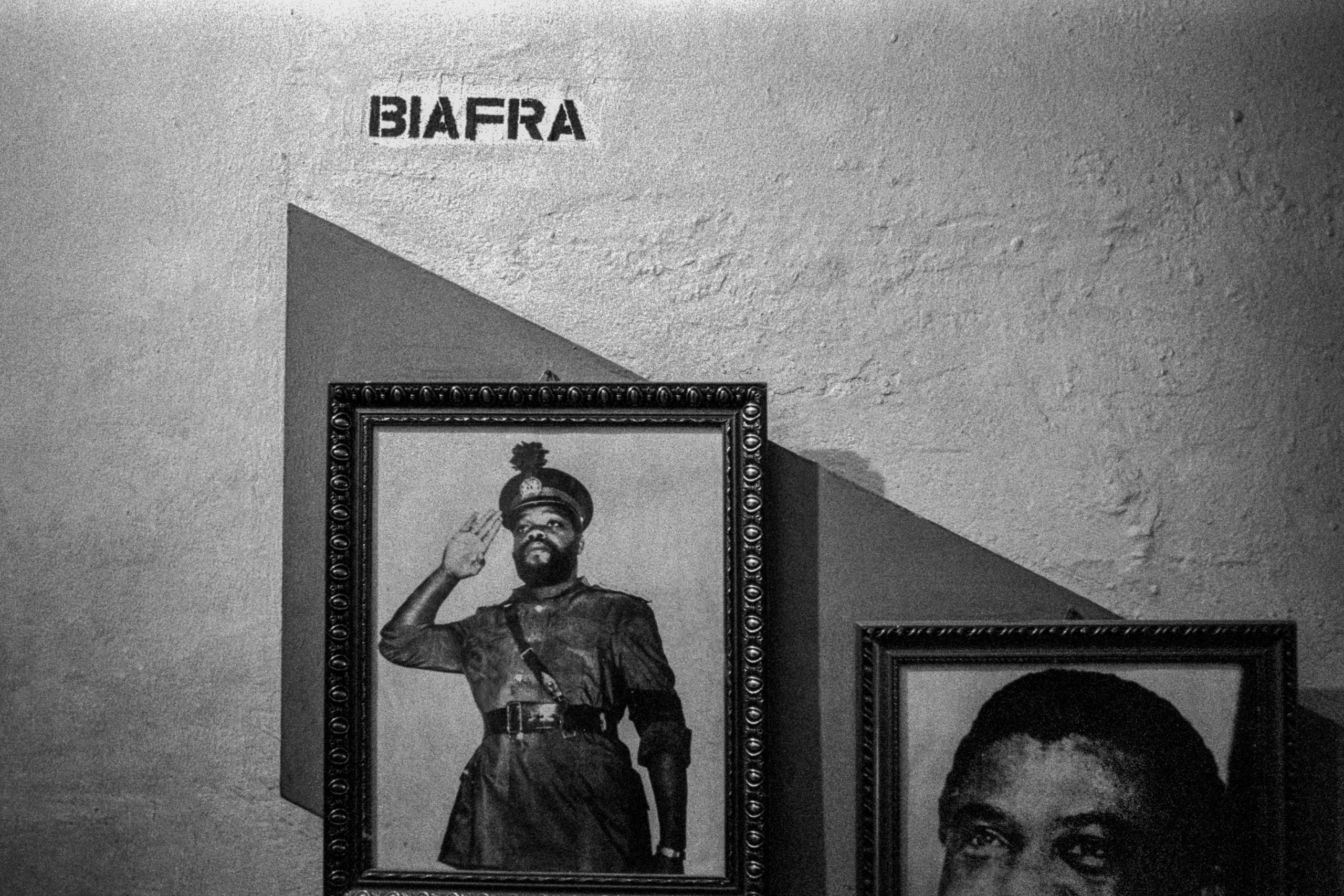 "I was still little, but I remember that people were running away, seeking shelter from the air raids, trying to hide from the soldiers."
Up to three million people lost their lives in the Biafran War, or Nigerian Civil War, of 1967-70. One child caught up in the conflict was Theophilis Chukwuemeka 'Emeka' Amadi, then three.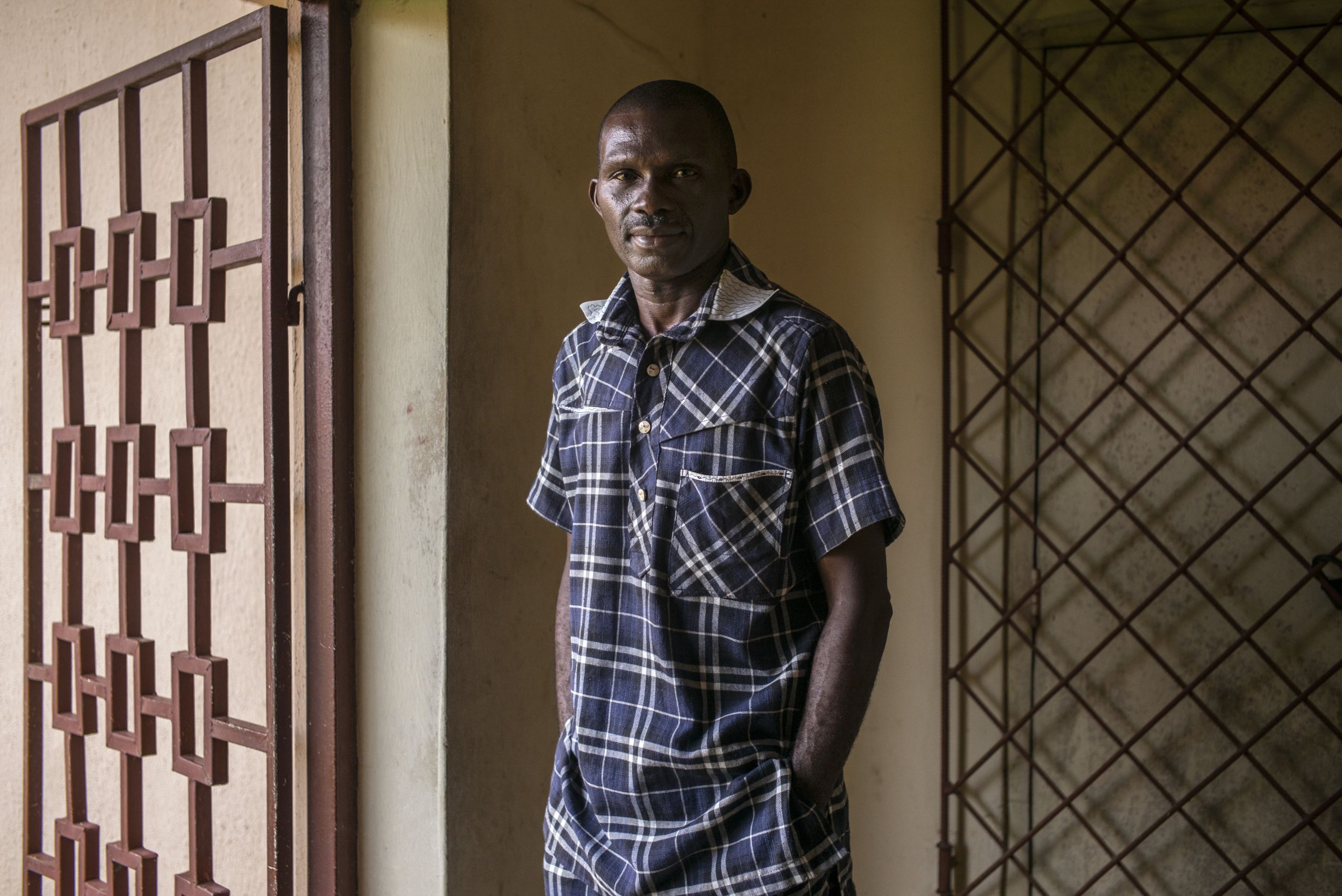 The fighting drove his family to the brink of starvation. His little brother died, and Emeka suffered from kwashiorkor, an extreme protein deficiency caused by malnutrition.
"Without the help of the relief workers, I would never have survived. They gave their time. They gave their money. And the children in the village caught lizards, which were then prepared for me. It was meat, a source of protein. I liked it!"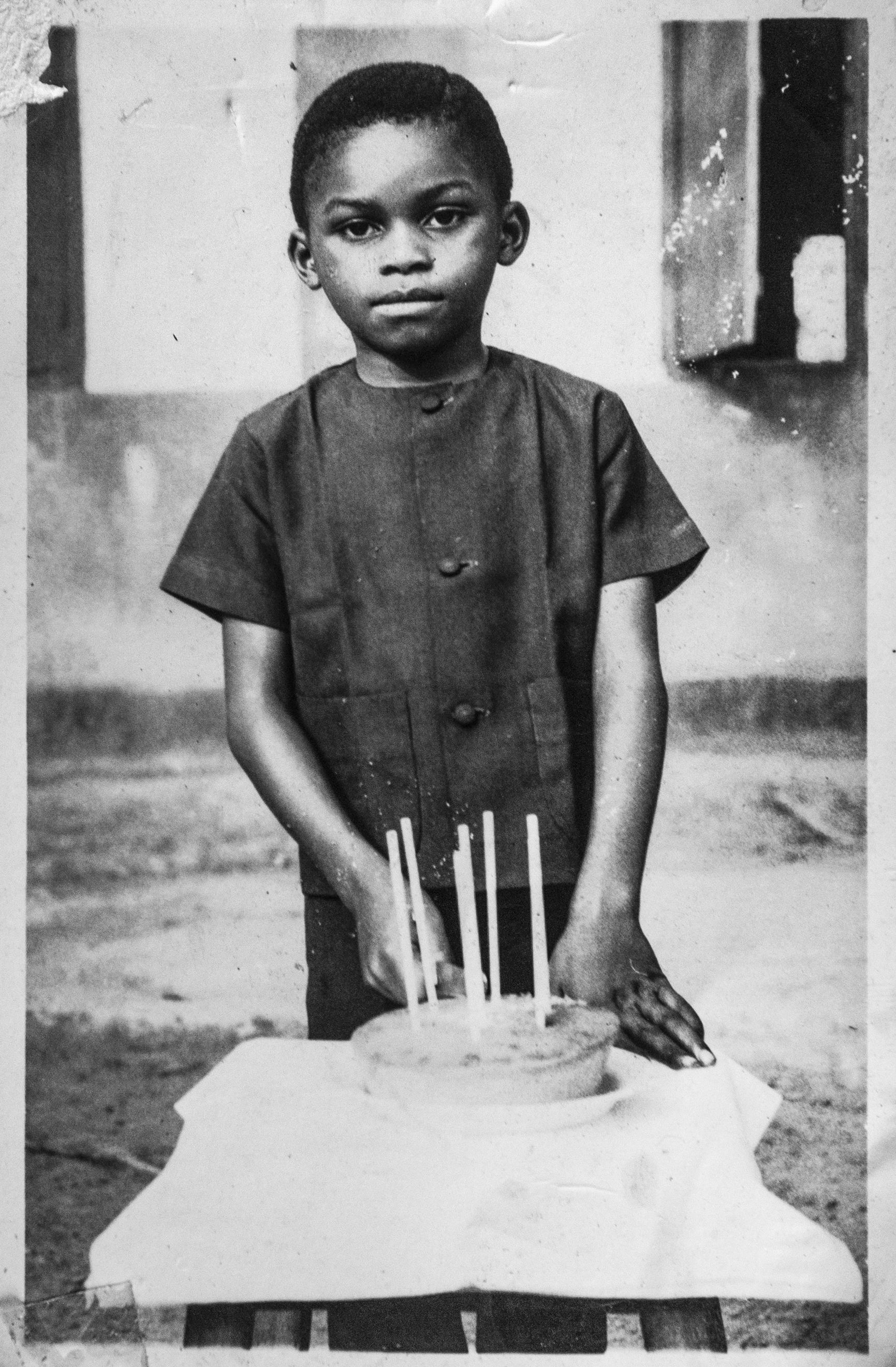 Half a century on, Emeka is now a manager at the Nigerian National War Museum in Umuahia, the former Biafran capital, and is a father to four children.
"Sometimes when I guide a group through the museum, especially when it is a group of young people, and we reach the part of the exhibition where photos of victims are shown, I tell them that I was a kwashiorkor victim too.
"I see a promising future for my children, I want them to realise that the future is in their hands.""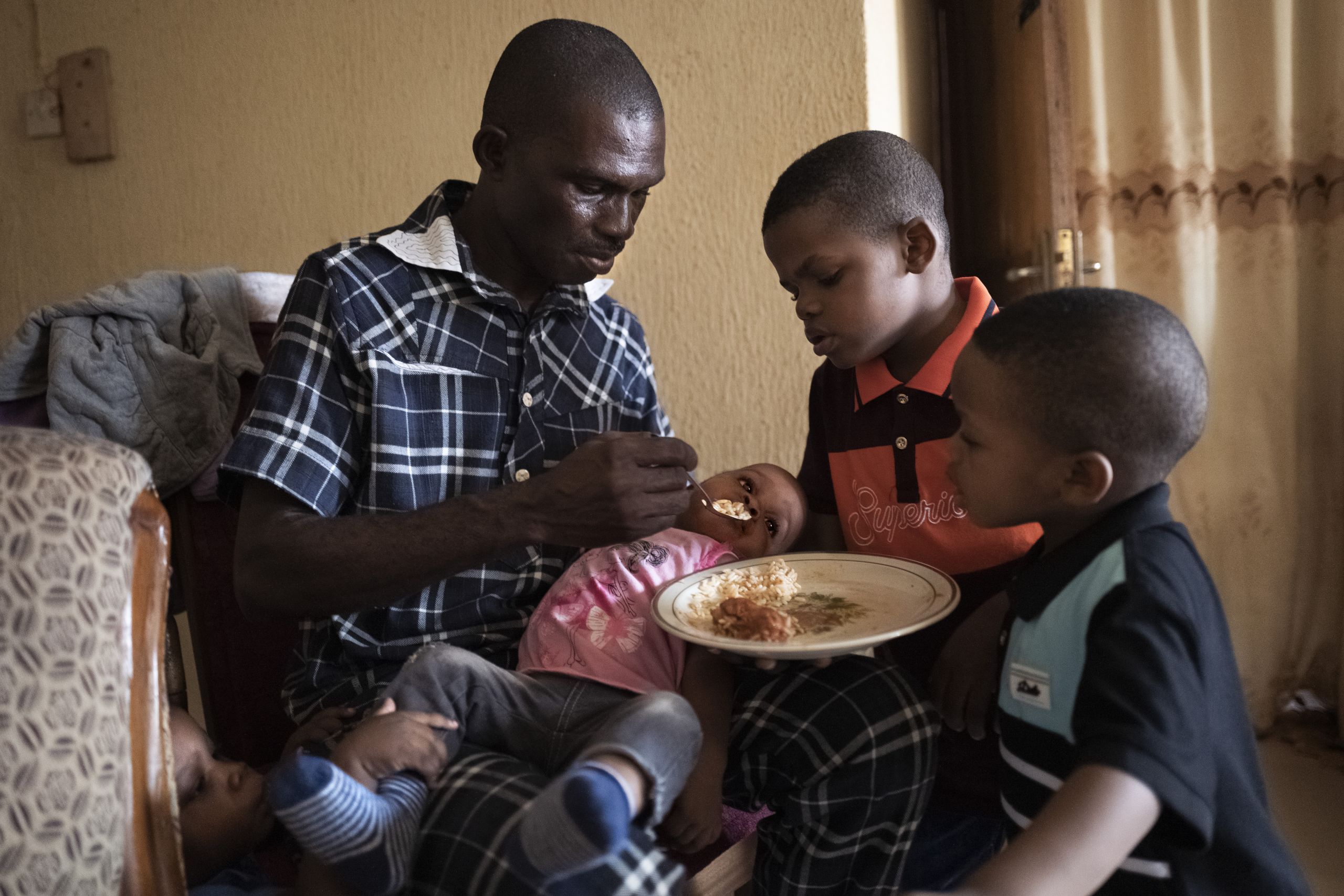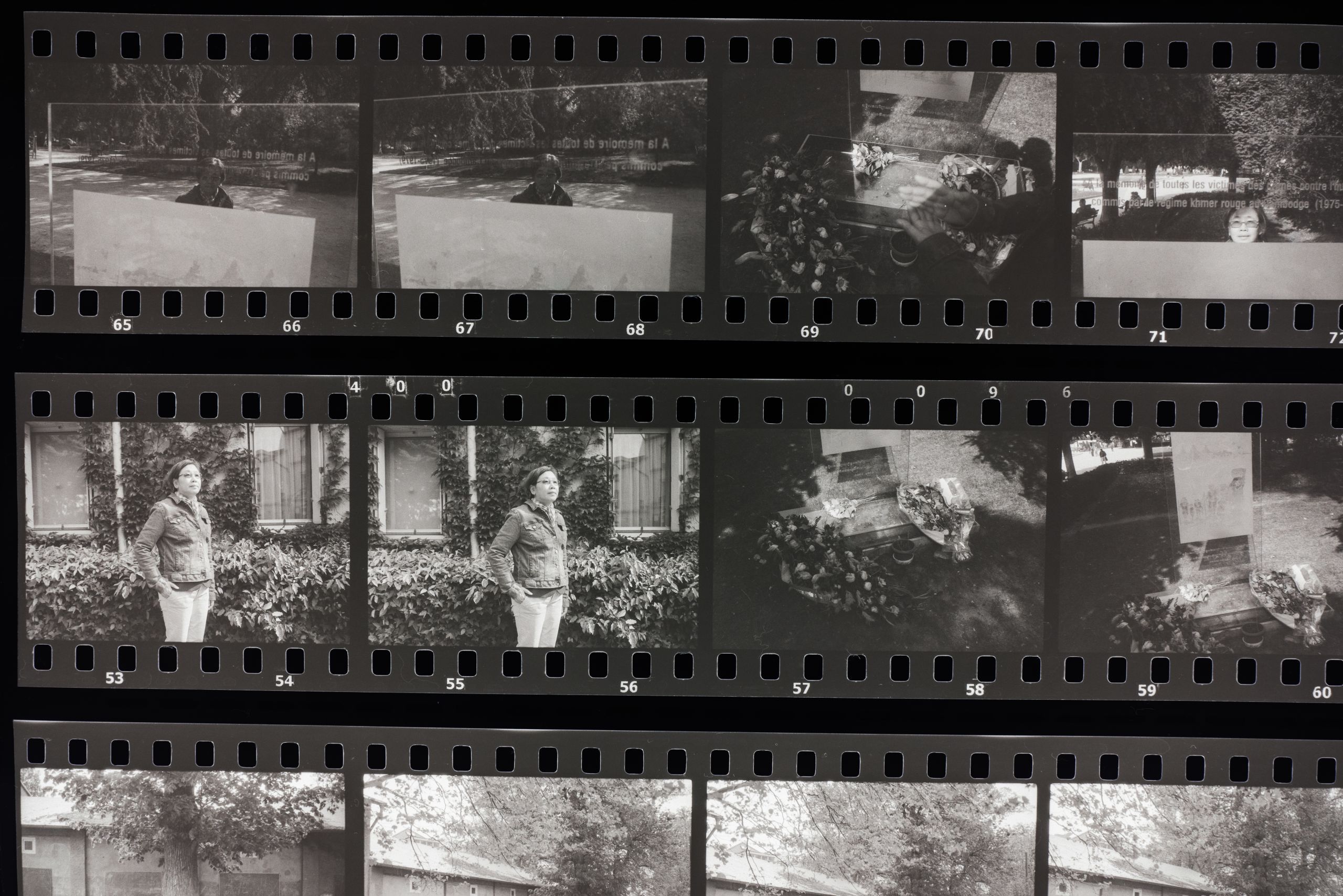 Vichuta Ly, 54
Survivor of the Khmer Rouge, Cambodia (1975-79)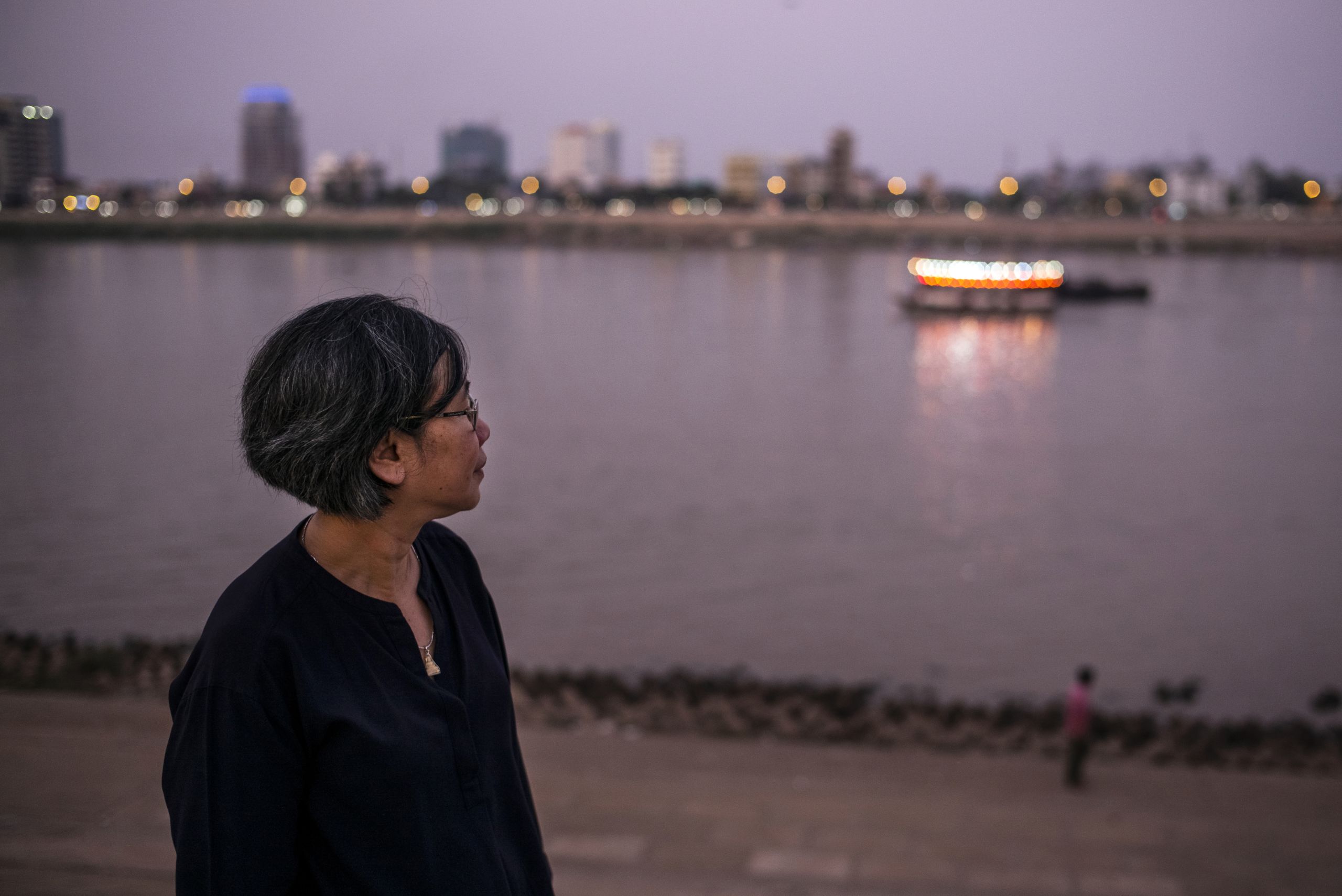 Vichuta Ly was nine when, in April 1975, the Khmer Rouge took power in Cambodia. At least 1.7 million people – about a quarter of the population – became victims of the regime. They died of starvation, exhaustion and illness, were systematically tortured and killed. From Vichuta's family of 35, only five survived the years of terror.
At age twelve, she was forced to join a training programme for child soldiers alongside her work in the rice fields. She was indoctrinated and learned how to use weapons.
Vichuta said: "You had to ask permission if you wanted to see your relatives. But you couldn't do that once every few days, because they would call you lazy. And lazy people did not deserve to live."
"Everything that mattered was having something to eat and trying to survive somehow."
In 1979 she escaped to a refugee camp in Thailand. There, she met Anne Watts, a British nurse working for Save the Children. Watts took Vichuta under her wing and gave her a blue British dictionary that she still has to this day. Vichuta said: "We translated word by word, often medical words like 'pain' or 'belly'."
They are still close friends. Vichuta credits Watts and Save the Children with showing her the importance of giving back.
Vichuta later moved to Canada through a refugee relocation scheme and became a lawyer. Two decades on she returned to Cambodia and campaigns for women's and children's rights.
"Some people call me crazy. Our entire family was killed here, why would I go back? But I said: the people here are not Khmer Rouge. They are victims, like myself. Survivors, like myself. I came here for my people, and I can do something useful here."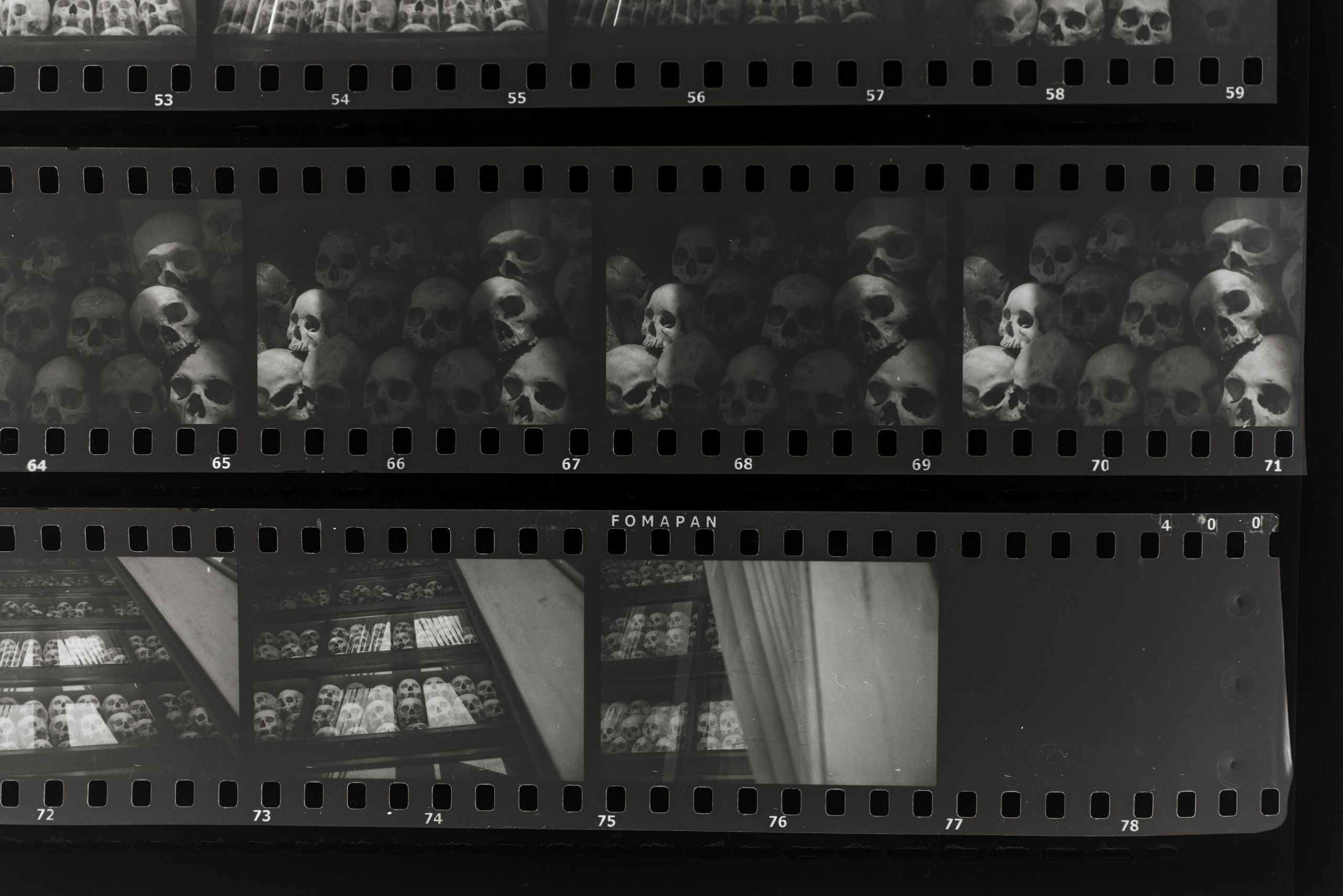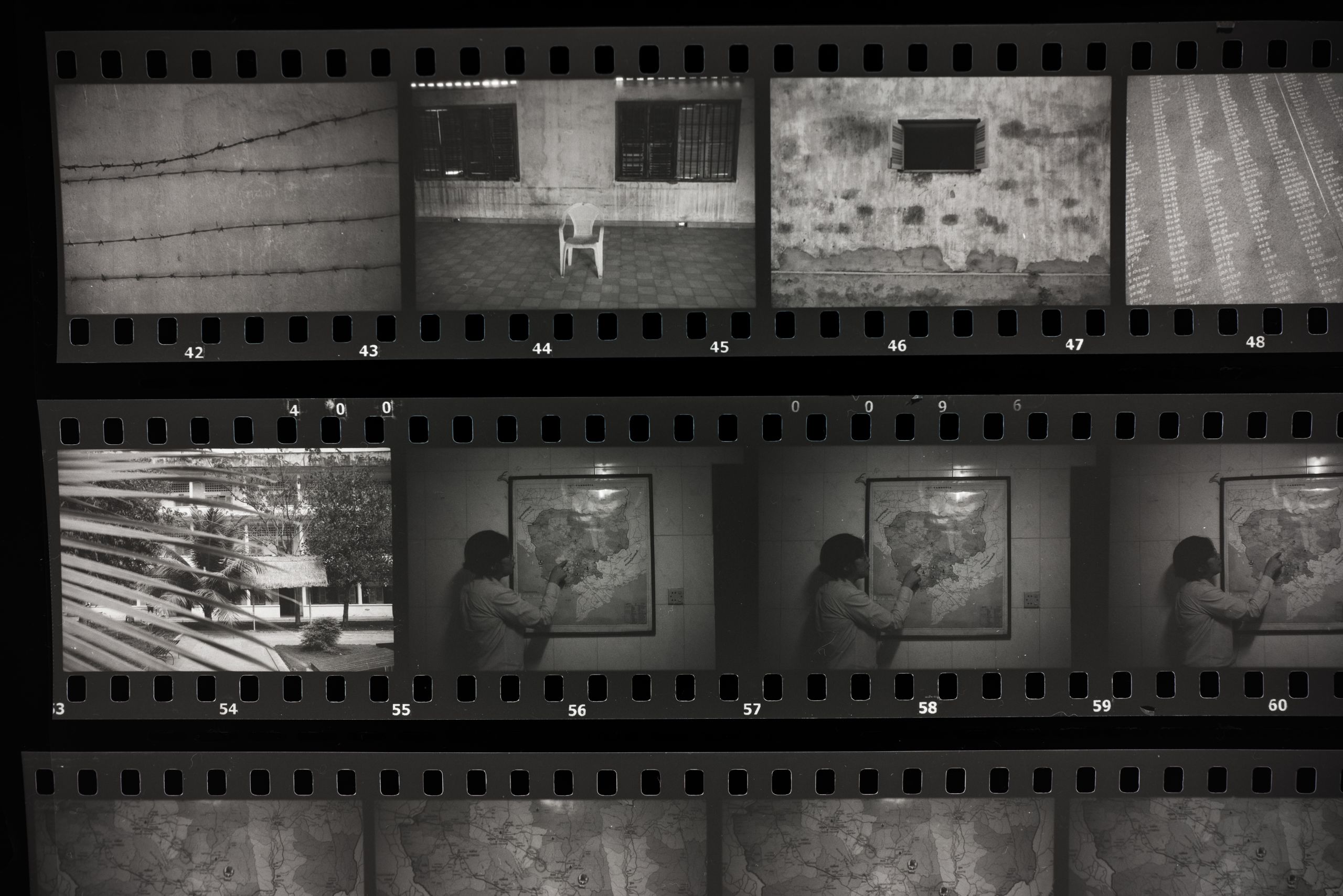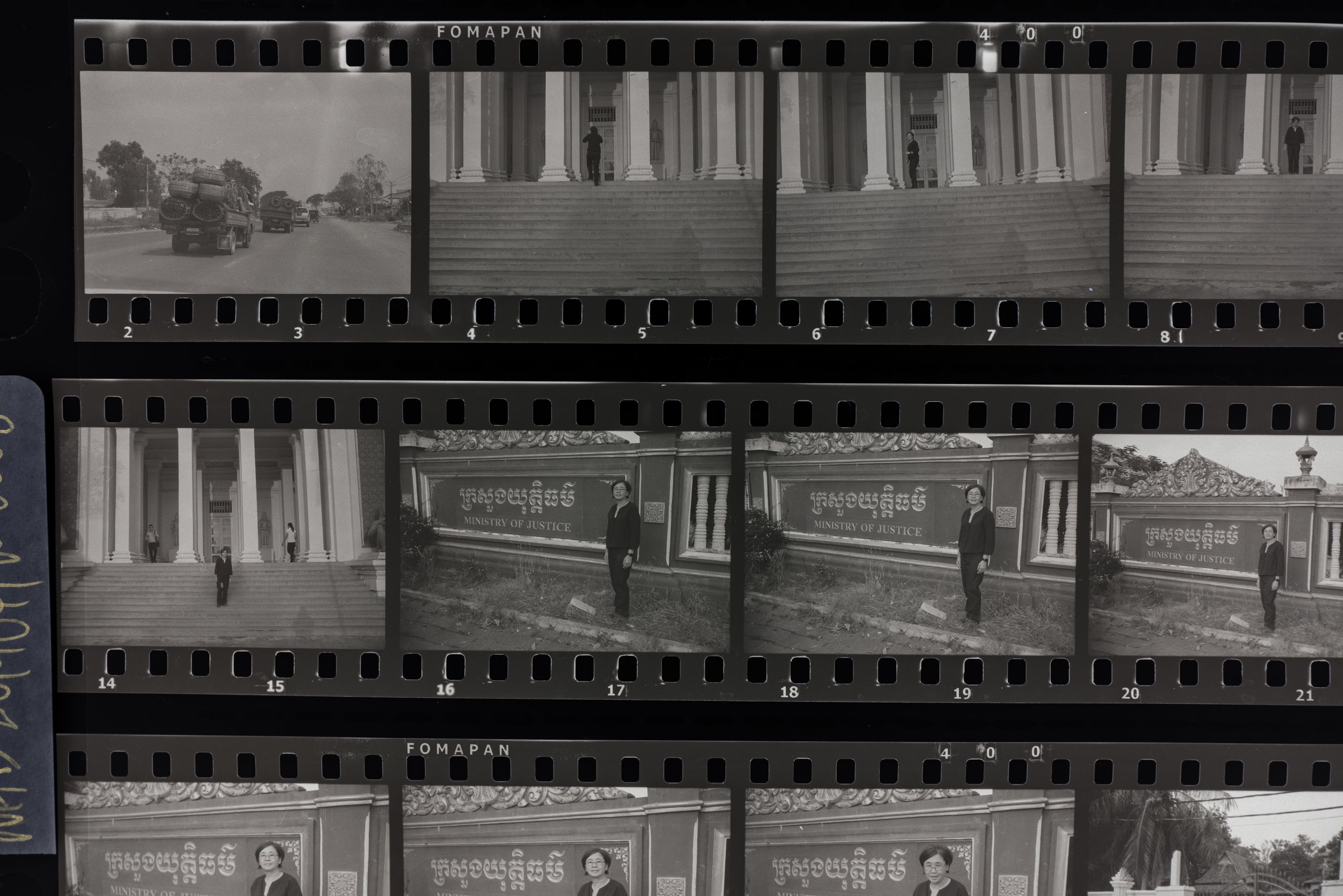 Mawla Jan Nazari, 54
Soviet military intervention in Afghanistan (1979-89)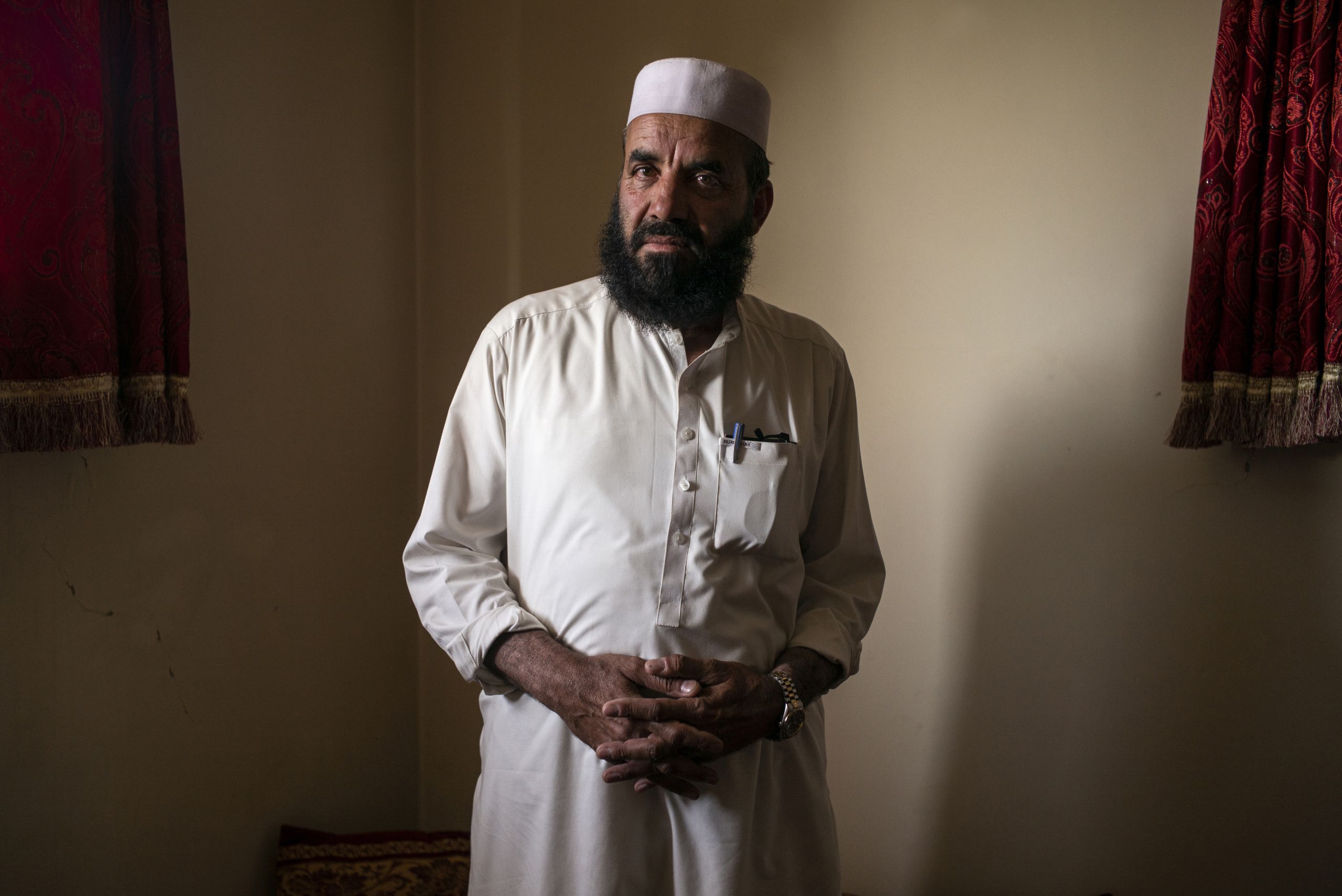 Mawla Jan Nazari grew up near the Afghan capital of Kabul. In 1979, during the Soviet invasion, his family fled to Haripur, Pakistan. He was 14 at the time. Save the Children provided aid in the refugee camp where Mawla Jan's family settled, which later became a temporary home of hundreds of thousands of people. Among other things, the organisation drilled wells that gave families access to safe drinking water.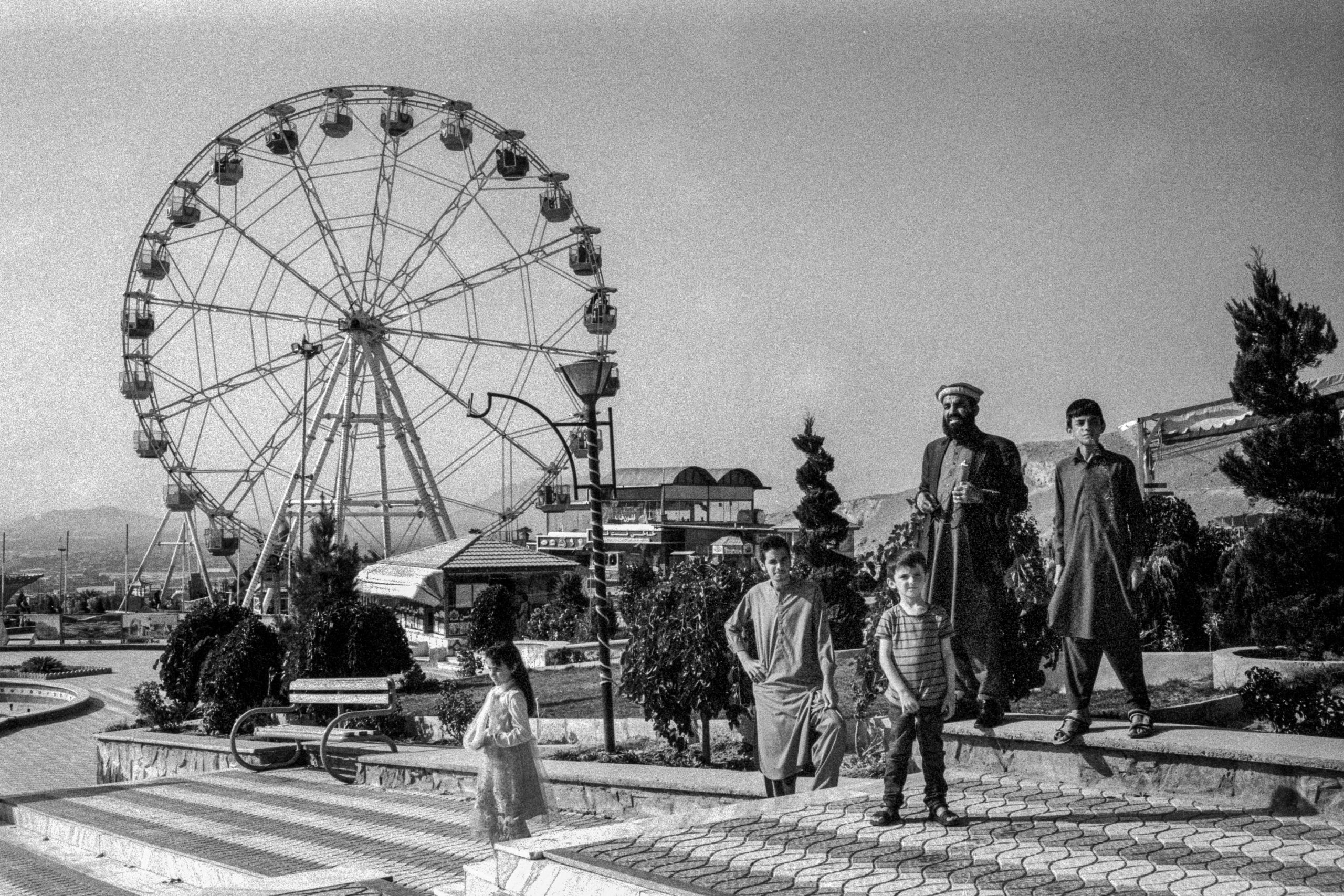 "Save the Children and other NGOs drilled wells that were 25 or 30 metres deep and were equipped with pumps. The water was clean and we no longer had any problems. That was very important for us and made life much easier."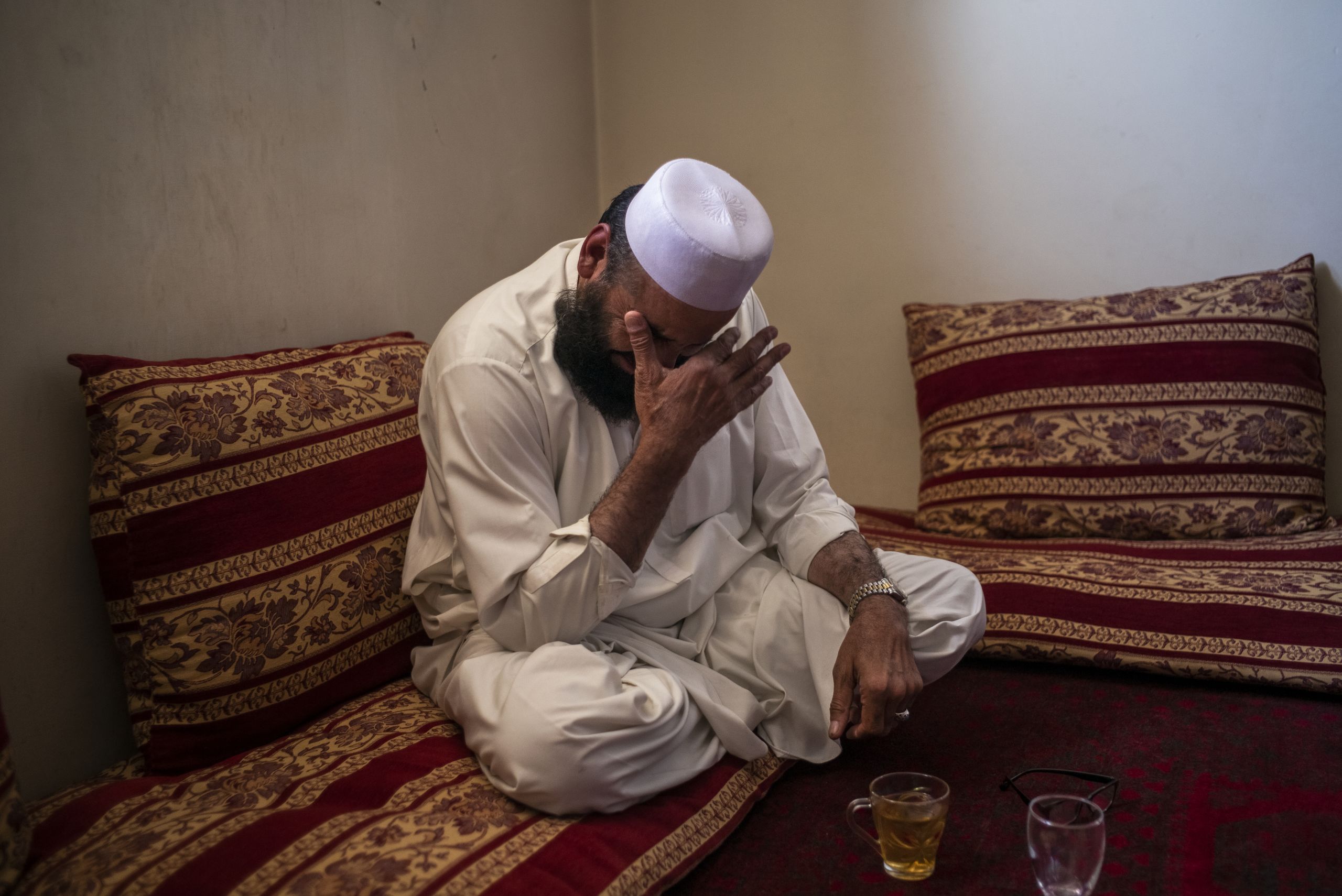 "All in all, there were 20 camps in the area. Ours was camp number 12. We had a hospital there, at first only in a tent, and then the tent was turned into a real building. The two biggest aid organisations were Save the Children and UNHCR. They both helped us a lot. It was they who converted the tent in a real hospital. And that was not all. They gave the schoolchildren bags and exercise books and other things. I remember the logo with the child surrounded by a red circle."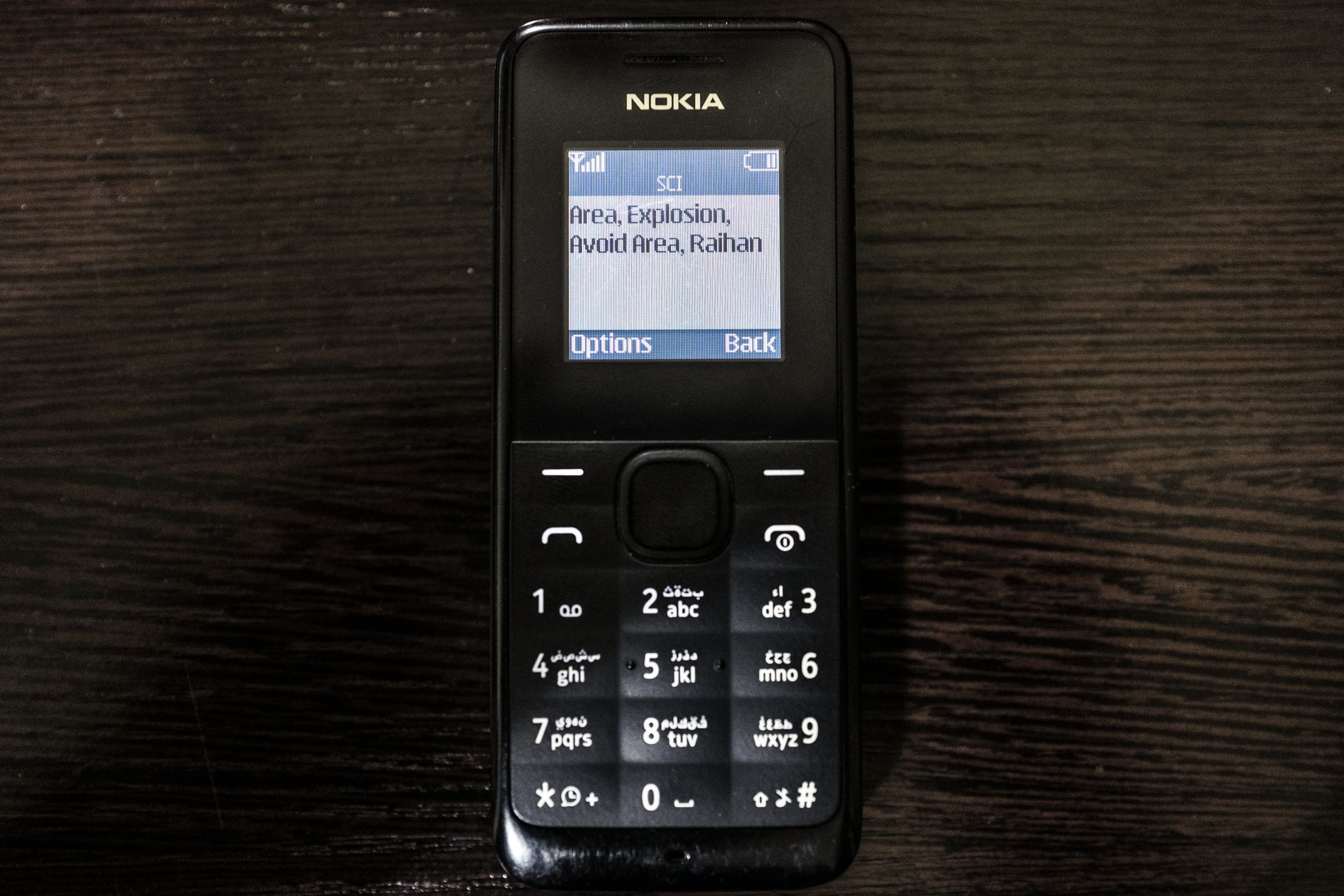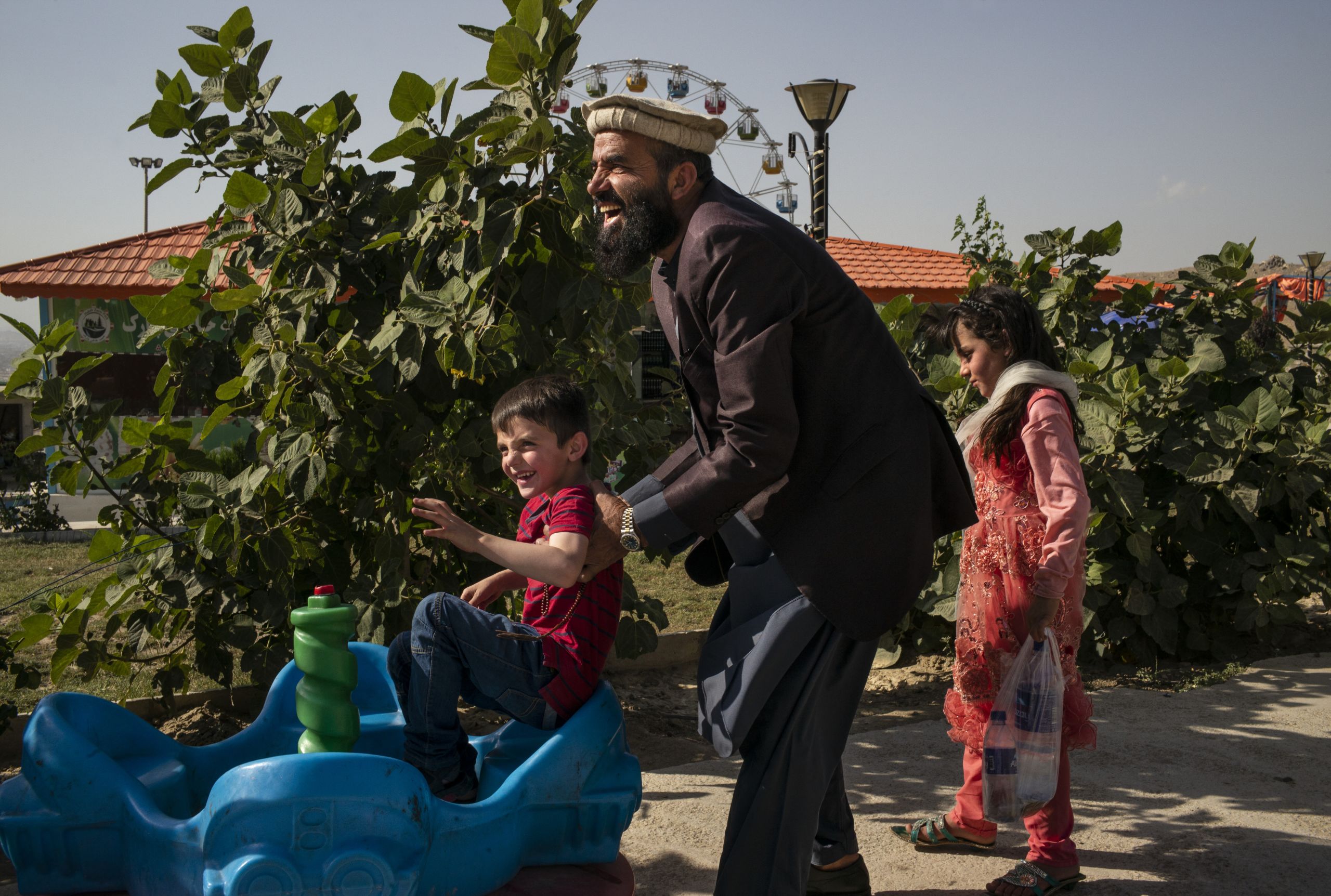 Vanessa Ntakirutimana, 29
Survivor of the genocide against the Tutsis (1994)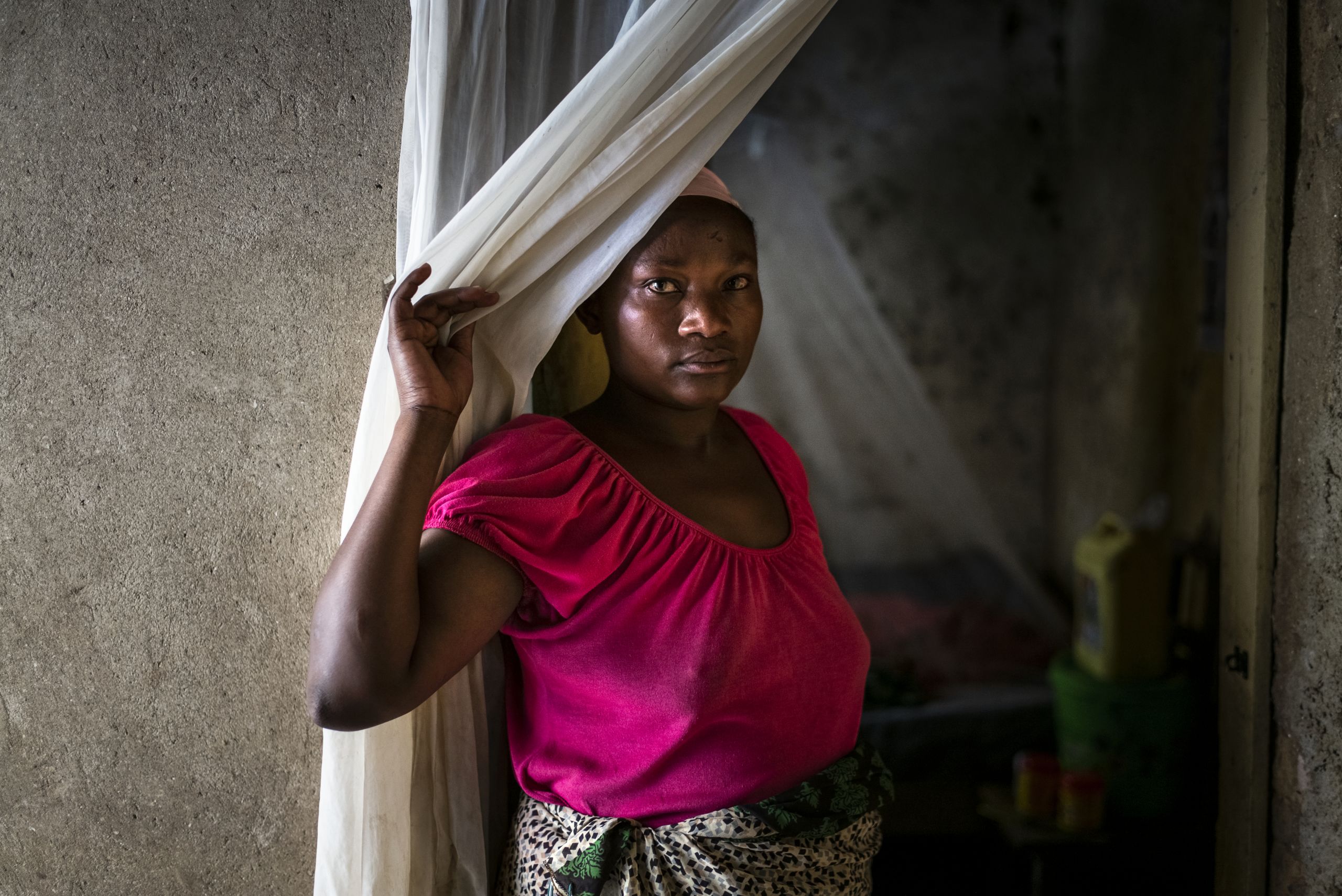 Vanessa was just five years old when the genocide against the Tutsis in Rwanda began.

In the space of just a few months, more than one million people were killed. Like hundreds of thousands of people, Vanessa and her siblings fled to escape the brutal violence. Her mother tied their shirtsleeves together so they would not lose each other among the masses of people on the move.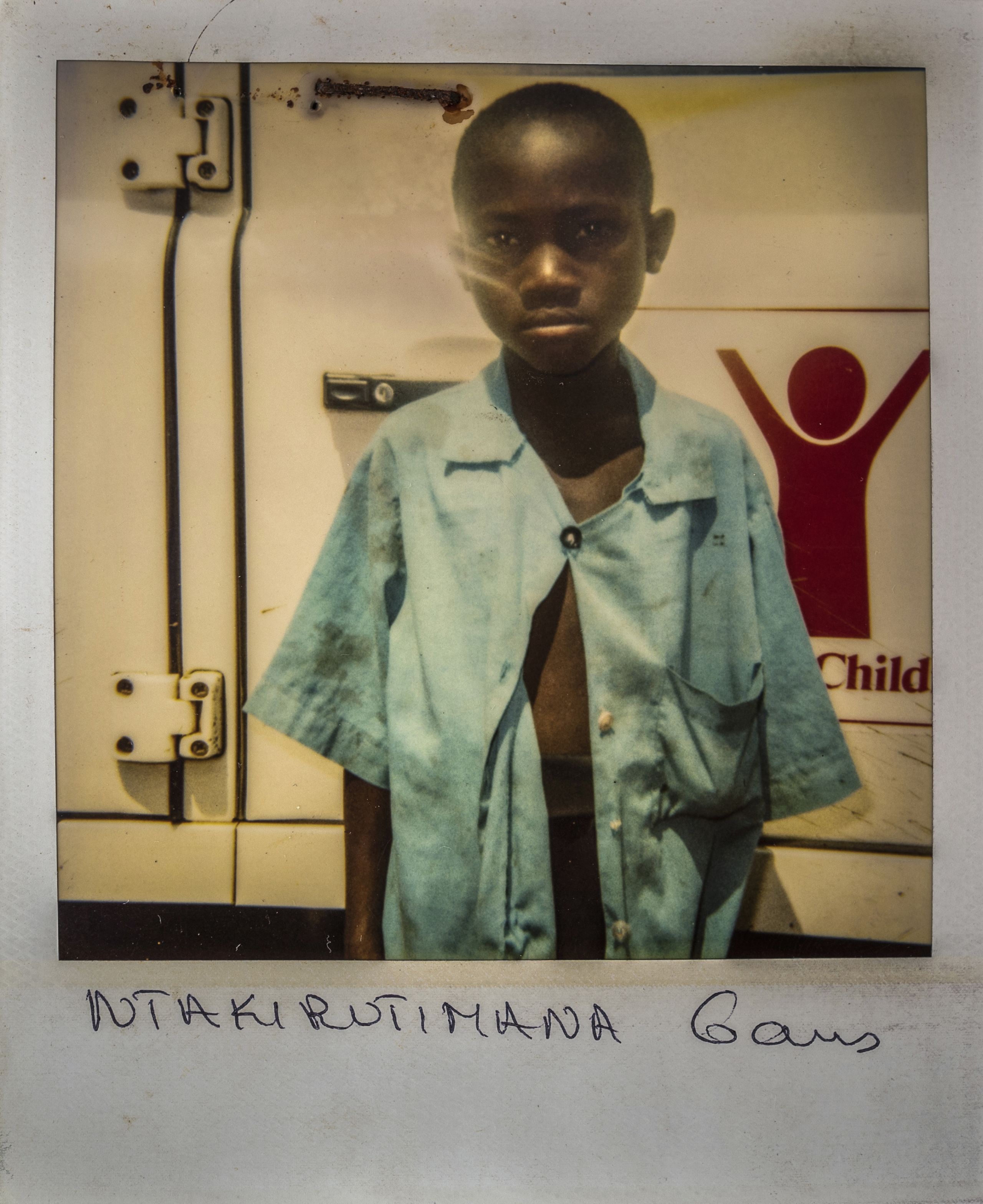 Vanessa has not seen her parents since. She does not even know if they are still alive. Together with her siblings she registered for a Save the Children family reunification programme in 1995, which traces the relatives of children separated from their families by the violence.

Sadly, Vanessa's parents were not found.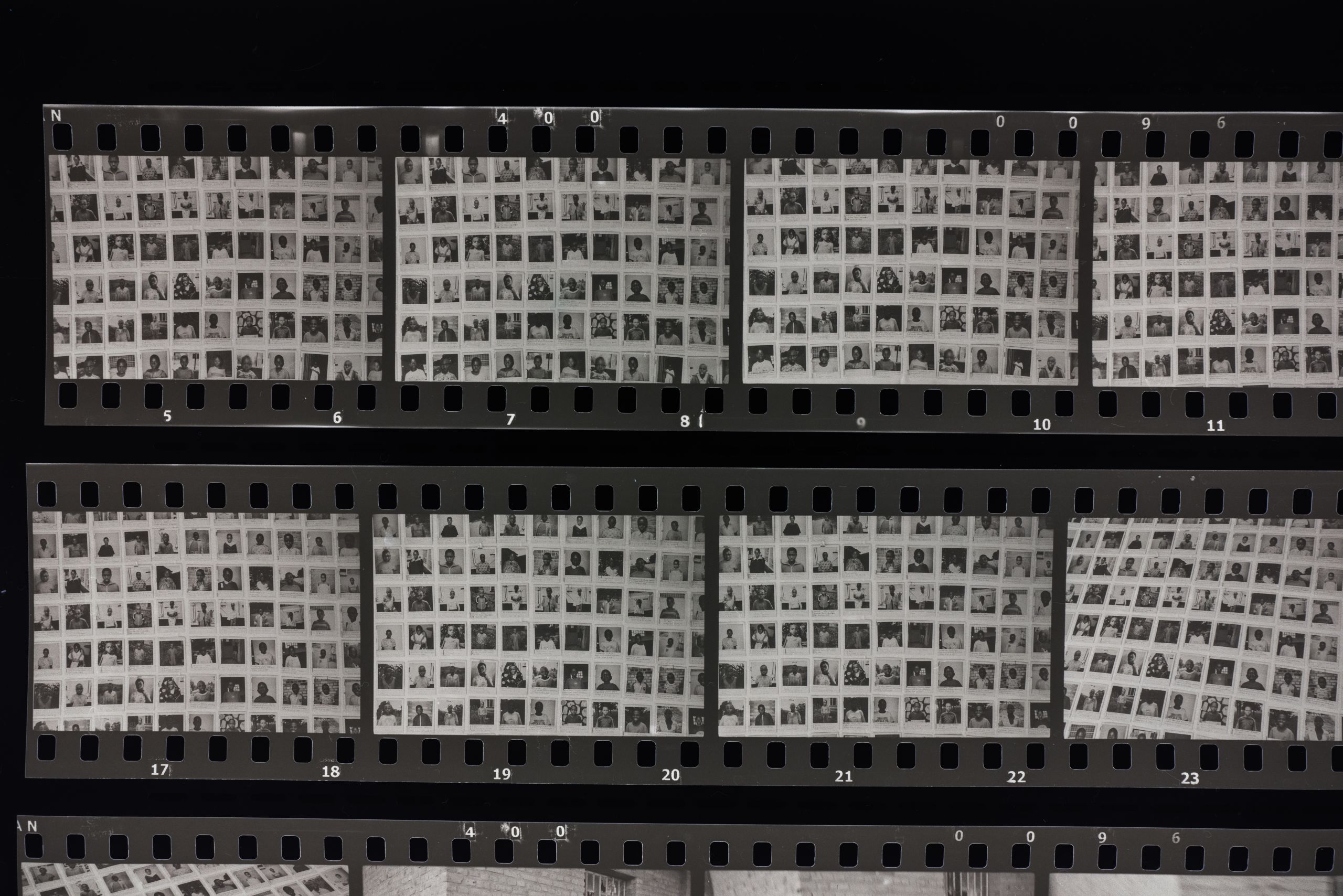 Now Vanessa has four children of her own. Her oldest daughter, Divine, nine, goes to school and Vanessa hopes her siblings will follow her path when they are old enough.

"I prepare my daughter's porridge in the morning before she goes to school. I put her clothes in order. I show her my love. I had none of this when I was nine. I hope my children will have a better life than I have had."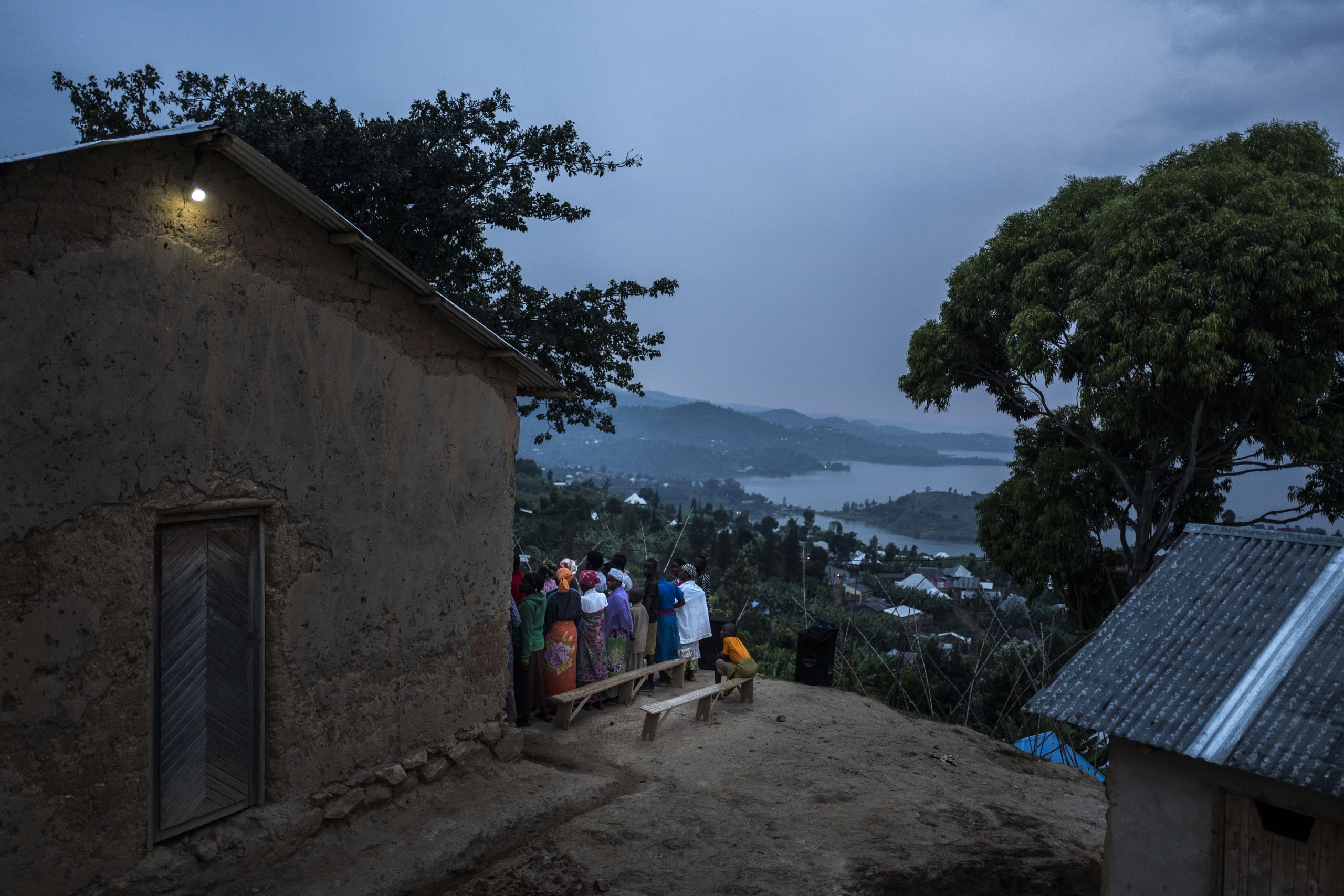 Jose David Rios*, 17, Colombia


Jose was born in a part of Colombia controlled by the FARC rebel army, where cocaine production is widespread. Across the country around 2.3 million children have been forced from their homes by 50 years of fighting.

"FARC and other guerrilla groups are constantly fighting over drugs production and trafficking.

"It was normal for us to leave our home again and again because of the fighting. And it was normal to hear people shooting each other in the streets."



*name changed to protect identity.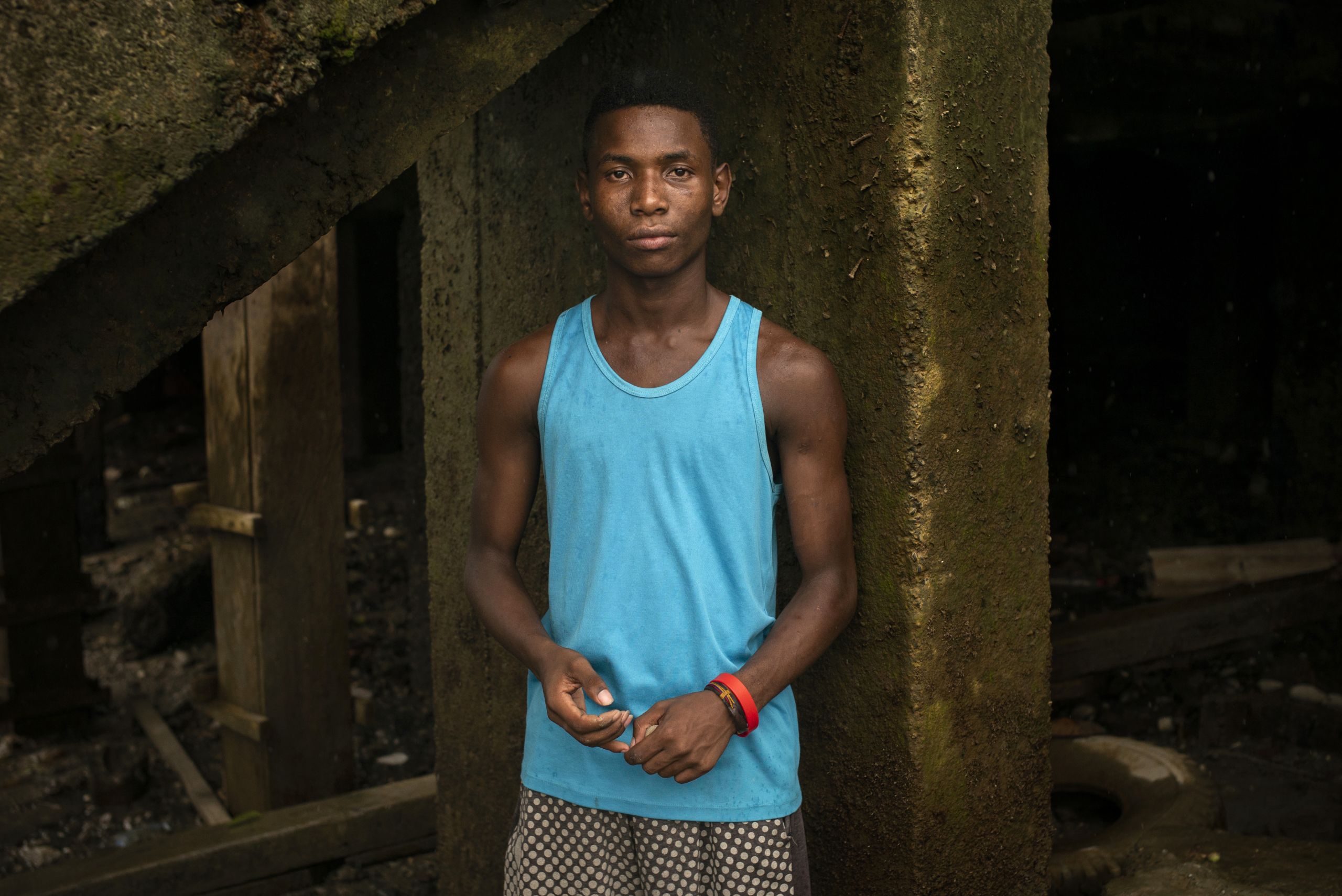 Jose started working in the coca plantations when he was just four. At age nine he was caught in crossfire between FARC and government forces and shot twice. Jose said: "I couldn't move my leg. I looked at myself and realised that I had been shot. Then I started screaming 'Papá!' When I started calling for my Papá to tell him I had been shot, the shooting suddenly stopped."
For a long time he couldn't control his fear and anger.
"I was always afraid. Sometimes I started trembling. I then looked for a place to hide. I did not want to be shot at again.
"When I grew older, I became angry… I started to quarrel with others, was looking for conflict and trouble."
When Jose went to a Save the Children mentoring programme he started to see things a different way and regain hope. Today, Jose leads a group himself.
"Today I realise when I make a mistake I can ask for forgiveness.
"Before I joined the group, I believed what everyone did: men are better than women, When I began to realise that we are all equal it changed the relationships with my friends and family. I am no longer an oppressor. I may not have been one in what I did, but I was one in what I was thinking."
"I have learned to think critically - and at the same time realised that change is possible."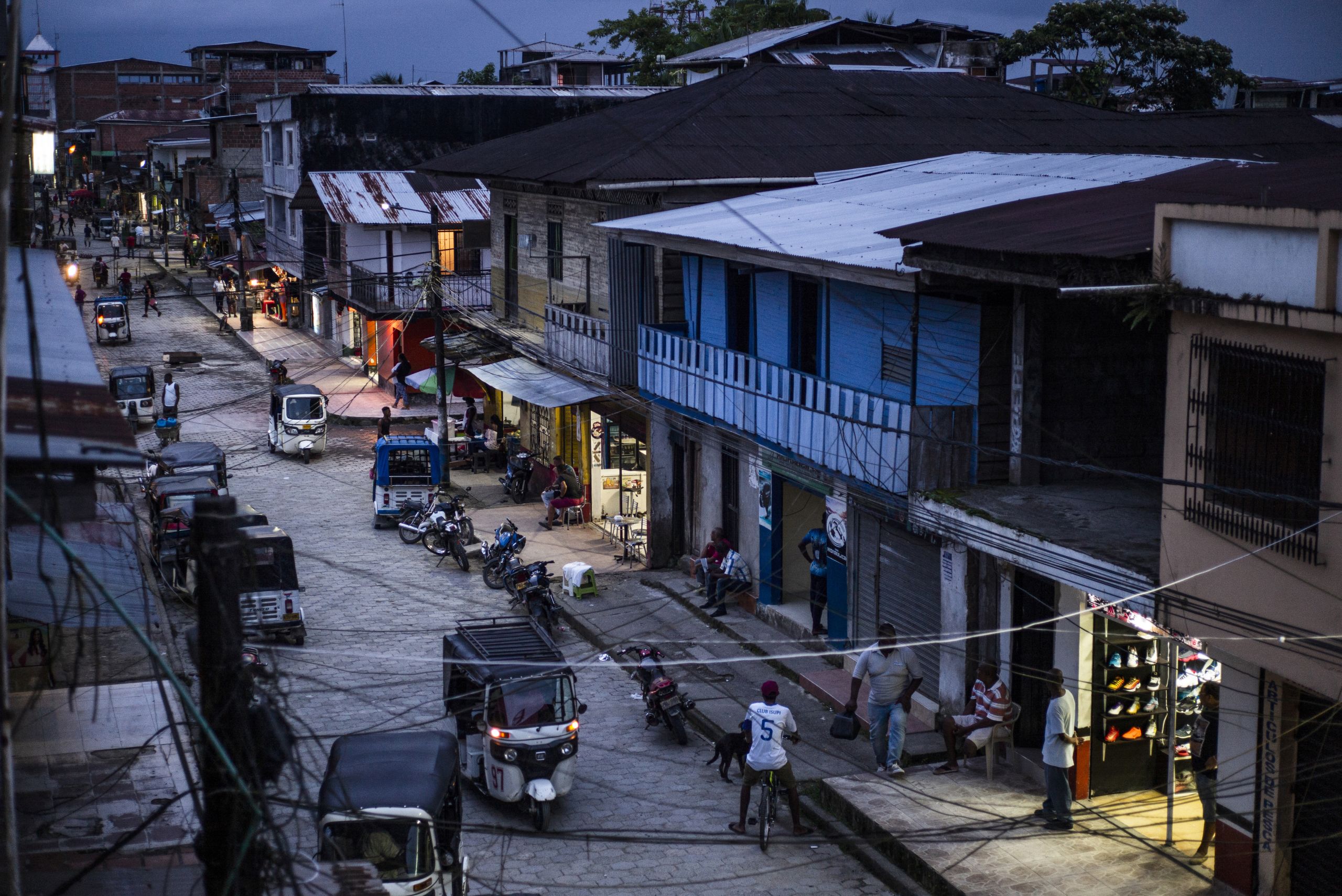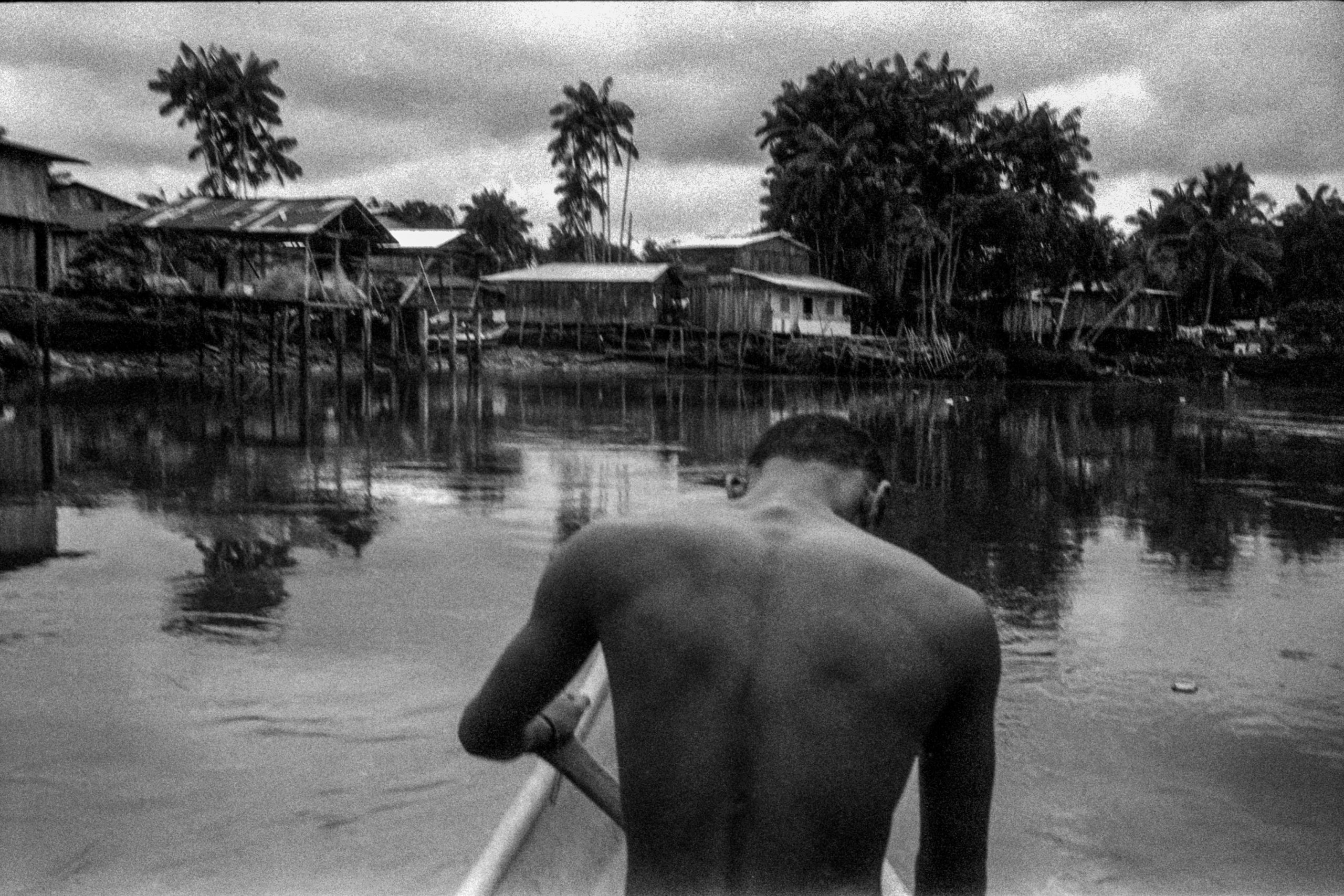 Amal*, 11, survivor of the Syrian Civil War
*name changed to protect identity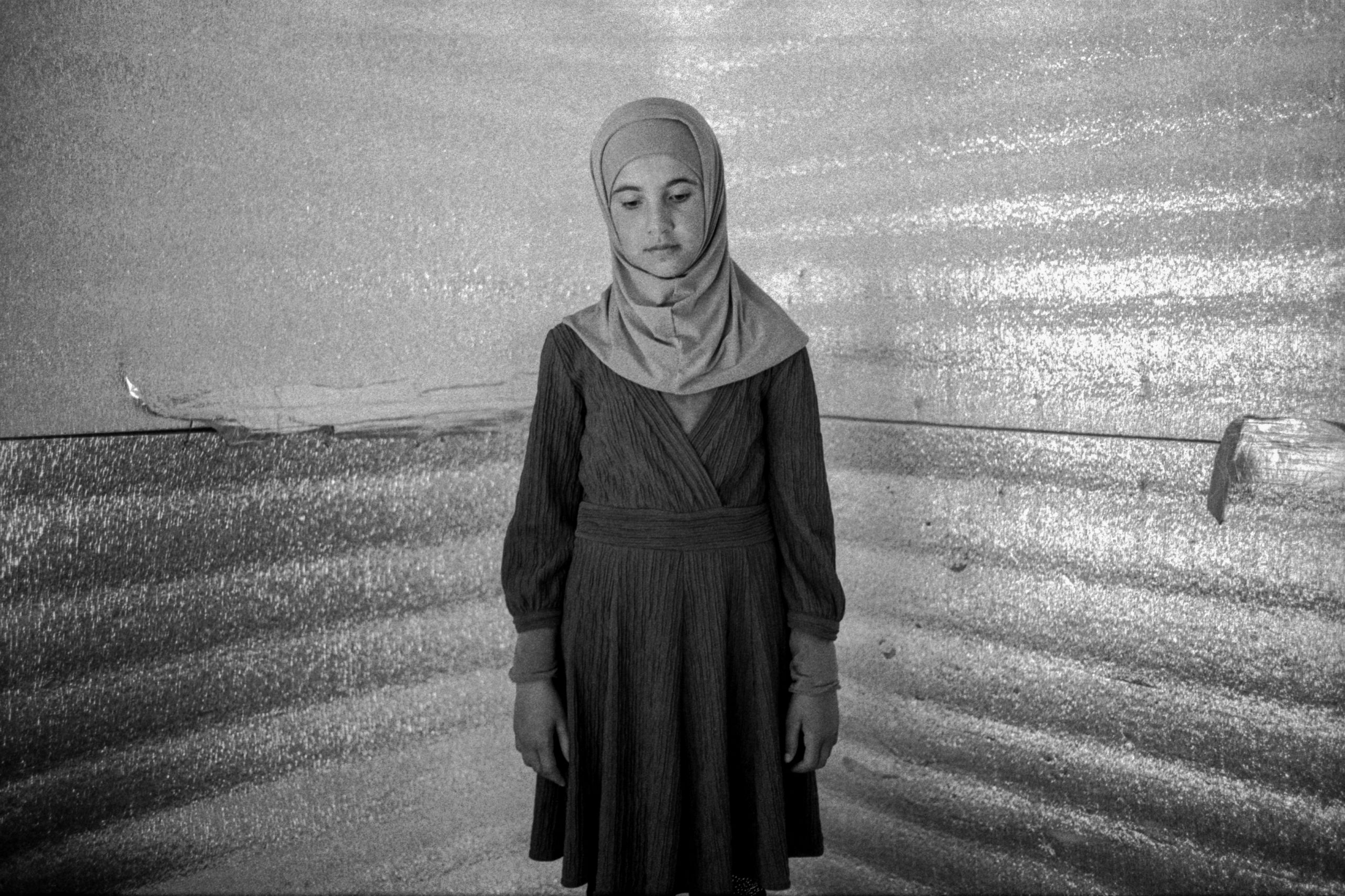 Amal fled the besieged city of Homs in Syria at the age of seven and sought refuge in Lebanon. She and her family have been living in a refugee camp in the Bekaa Valley since 2014.
Her father says she cries a lot and rarely speaks after the trauma they experienced in Syria. He says it's because she badly misses her grandmother who had to stay behind. No one knows what has become of her.
"War is more than a military operation. This is a war against children.
"There will be peace when I am no longer afraid of letting my children go outside. When I no longer hear the sound of airplanes!
"I have tasted everything: nothing has a taste more bitter than having to ask for help."
Photographer Dominic Nahr and Martina Dase of Save the Children Germany describe meeting 11 year old Amal as the inspiration for the project, and where the idea was born.